What To Know About Kourtney Kardashian's New Supplement Line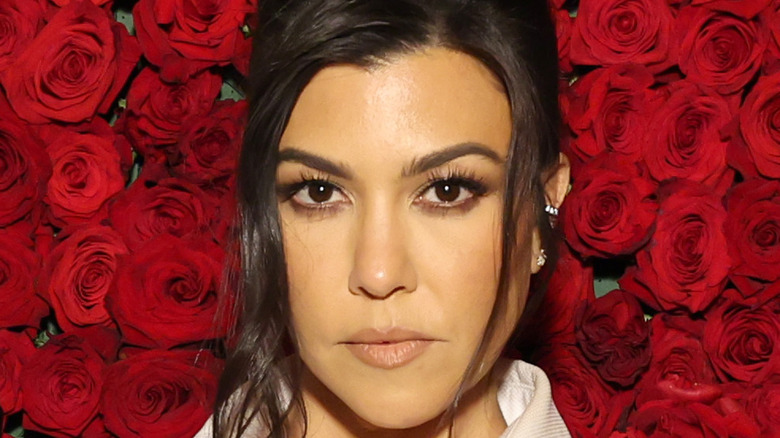 Cindy Ord/mg22/Getty Images
Having first begun her wellness journey more than a decade ago, Kourtney Kardashian Barker is acutely aware of how what we put into our bodies impacts both our physical and mental health. From panchakarma cleanses to going gluten-free (via Harper's BAZAAR), to walking as many as three miles a day with husband Travis Barker (via People), the eldest Kardashian sister is on a mission not just to better her own health and wellness, but the lives of others as well.
For years, Kardashian Barker shares that she'd been on a quest to find a supplement product that is both healthy and tasty (via Lemme). Eventually, she decided to take the mission into her own hands, stating, "Lemme do it myself." Five years later, Lemme, a brand of vitamin and botanical supplements with clinically-backed, science-based ingredients was born. The brand is currently offering five different products for online purchase, including best-sellers Lemme Matcha and Lemme Debloat, along with Lemme Chill, Lemme Focus, and a new elixir product containing eight different herbs called Lemme Fall in Love.
Made with only the highest-quality ingredients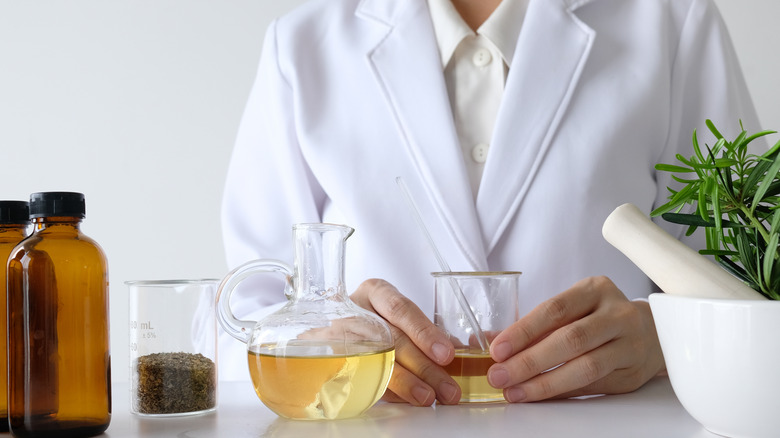 PattPaulStudio/Shutterstock
What sets these gummies apart from other traditional gummy formulas is that they are made without more frequently-used ingredients, such as glucose syrup, gelatin, and sugar alcohols, reports Harper's BAZAAR. "There's a list of nonnegotiable ingredients that can never be added to our gummies, like corn syrup and artificial coloring," Kardashian Barker tells the publication. "All of the supplements are vegan, and we're looking to develop a lot more." To do so, the reality TV celeb is actively working with expert physicians and scientists to incorporate the highest-quality ingredients into their products with nutrients designed to meet one's dietary needs.
In addition to providing clean ingredients, everything about the products from the inside out centers around a "clean" approach, including the packaging (via Lemme). Both the bottles and bottle caps are made with 100% recycled plastic. In addition, the shipping boxes are fully recyclable, biodegradable, and compostable. The company also claims they are poised to become a Certified Plastic Negative Brand within the next year. With the brand having just recently launched at the end of September, some of the products have rapidly sold out. To the relief of vitamin and supplement lovers everywhere, the brand explains via its Instagram that they offer a waitlist option at lemmelive.com/waitlist to notify consumers when their favorite items are back in stock.