The Probiotic Brand Most People Swear By - Exclusive Survey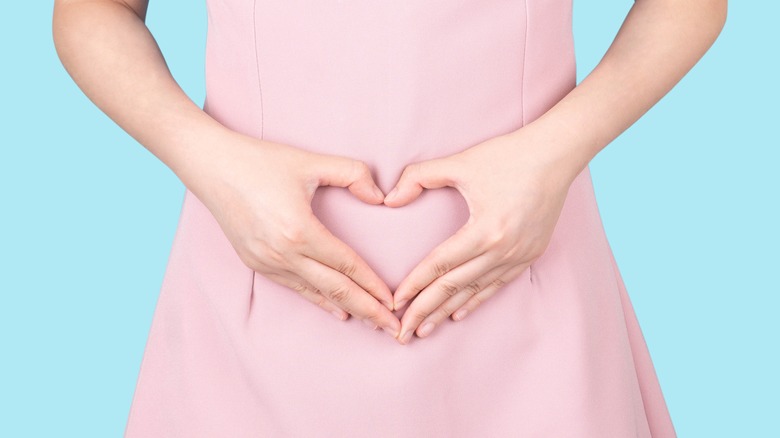 Orawan Pattarawimonchai/Shutterstock
Supporting our gut health, probiotics contain good bacteria and yeasts that can help keep our microbiome healthy and balanced, according to WebMD. Much like the natural probiotics found in yogurt and other food sources, physicians may encourage the use of probiotic supplements for patients dealing with gastrointestinal issues, such as irritable bowel syndrome (IBS) or antibiotic-induced diarrhea. By targeting the nerves that control gut function, probiotics work by boosting digestion. According to a May 2020 survey issued by DuPont Nutrition & Biosciences, daily probiotic usage in the U.S. grew by 24% from the previous six months, reported via Nutritional Outlook. In light of the growing popularity of probiotic supplements, we asked over 600 readers of Health Digest to share their preferred probiotic brand of choice. Although each of the six answer options proved to have a fan base, one brand came out on top by a landslide, earning the title of the top probiotic brand most people swear by.
With the least amount of votes was Garden of Life, garnering 45 total votes. With eight more votes was OLLY, making up 8.69% of all answers with a total of 53 votes. 66 respondents said they swear by RenewLife, accounting for just shy of 11% of total answers.
Most people swear by Nature's Bounty probiotic supplements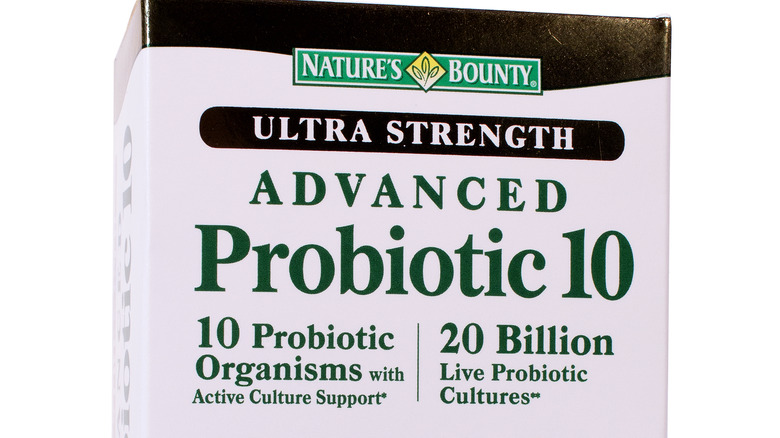 digitalreflections/Shutterstock
Numbers began to grow significantly from then on, with 81 participants selecting Culturelle as their probiotic brand of choice. Supporting immune health for adults, kids, and babies alike, the company states via its website that they are the top pediatrician-recommended brand of probiotics. Competing for first place were Align and Nature's Bounty. In the end, however, Nature's Bounty earned nearly half of all total votes with 276 answer selections. Garnering 89 votes, Align made up 14.59% of total responses. As the top brand people swear by, Nature's Bounty offers a wide variety of probiotic options ranging from caplets to gummies. Their gummy products are manufactured with 4 billion live cultures contained in each serving, while their Ultra Strength Probiotic 10 capsules contain 20 billion live cultures. 
Although probiotics may offer immune system and gut support, experts caution that they do not come without potential side effects. According to WebMD, such side effects may include diarrhea, gas, bloating, or an upset stomach when beginning usage. Be sure to consult with your physician before starting a probiotic. Probiotic supplements are not regulated by the U.S. Food and Drug Administration (FDA) and may not be suited for those with certain allergies or health conditions.