Folake Olowofoyeku On The Endometriosis Surgery That Greatly Improved Her Quality Of Life - Exclusive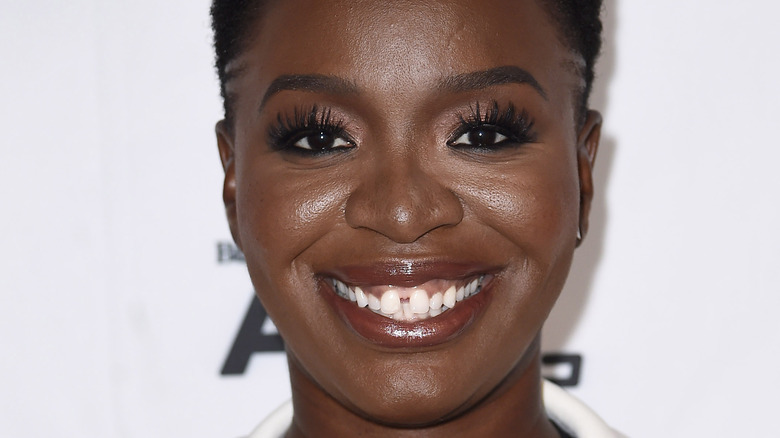 Steven Ferdman/Getty Images
In 2019, Folake Olowofoyeku began playing nurse Abishola on CBS' "Bob Hearts Abishola." That same year, Olowofoyeku, the patient, was diagnosed with endometriosis after a long, traumatic struggle with severe pain that affected her daily life. Making matters worse, she, like her character, grew up in Nigeria, where medical treatment is far behind that of America. 
"My hope," said Olowofoyeku in an exclusive interview with Health Digest, "is to be able to organize a team who can go back to Nigeria and help women who are dealing with this, considering especially how dire things are in areas of pain management back home. As much as I can do here in America and anywhere in the world, that's what I'm aiming for."
The actor has been open about her condition and her work with the Endometriosis Foundation of America, founded by her surgeon, Dr. Tamer Seckin, a leading endometriosis specialist who has treated other high-profile patients including Amy Schumer. According to Dr. Seckin, the organization "has given more than $1 million toward research and plans to continue making significant contributions in the next two to three years."
Despite these efforts, endometriosis research has far to go. "Researchers are not necessarily aligned with the facts about endometriosis, which has created a serious divide within the endometriosis community," the doctor told Health Digest in an email interview. "It is critical that researchers look at younger patients, under 22, prone to developing deep endometriosis. We need to look at what can be done to stop it from growing and improve their quality of life."
Folake Olowofoyeku is one of over 190 million people globally with endometriosis. Olowofoyeku and Dr. Seckin opened up about the surgery that greatly improved her life; how endometriosis can be effectively diagnosed, treated, and managed; and more.
Endometriosis symptoms and misconceptions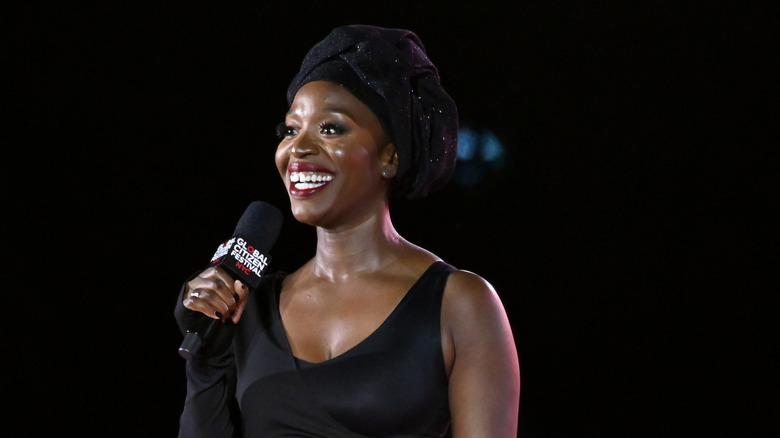 Noam Galai/Getty Images
The path to endometriosis diagnosis can be full of obstacles because it's a misunderstood condition. "Researchers are not necessarily aligned with the facts about endometriosis, which has created a serious divide within the endometriosis community," explained Dr. Tamer Seckin. "We have researchers still trying to discover the most proximate cause of the disease ... to the point where we can have a non-invasive diagnostic tool for definitive diagnosis. Yet, many researchers have the wrong assumption of what endometriosis is and have never seen an endometriosis surgery and the pathology."
As Seckin said, the biggest misconception is "that it's normal to have a painful period, no matter what degree of pain. If it's more than a tolerable one, it's easy to jump to other diagnoses. This results in the disease going undiagnosed for years, sometimes a decade or more. A woman should not have pain simply because she is a woman." 
In Olowofoyeku's case, she would experience "excruciating pain" during her period. "I think slowly as it got worse each month, it became obvious there was something wrong," she said.
According to the doctor, "Any time a symptom occurs around a woman's period, endometriosis has to be considered as a possible cause." The "cardinal symptoms," he said, include "severe pain and killer cramps that go beyond one or two days that put a woman on the floor, cause depression, affect her personal relationships, or force her to miss school, work, social activities, or sports" — all which Olowofoyeku had experienced.
Pain, said Dr. Seckin, gets "progressively worse" during sex and ovulation. Other symptoms may include leg pain, sciatic pain, and gastrointestinal discomfort. Endometriosis may also be present without obvious symptoms apart from infertility, something known as silent endometriosis, he added.
Her path to diagnosis, surgical treatment, and post-surgical management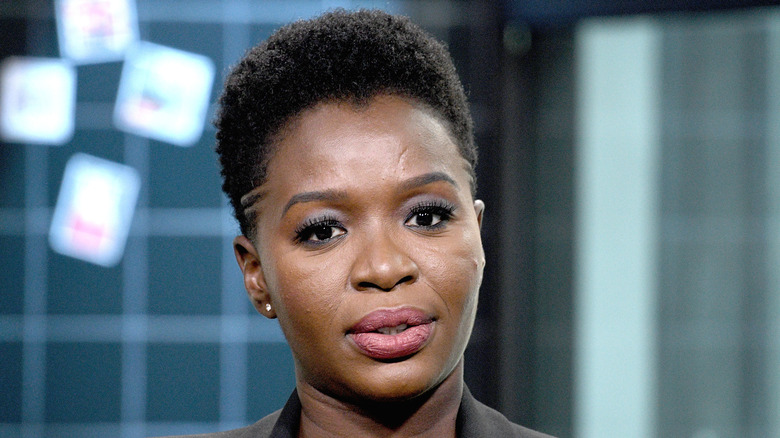 Gary Gershoff/Getty Images
In 2019, Folake Olowofoyeku learned she had endometriosis after being misdiagnosed with adenomyosis in 2009. Following her endometriosis diagnosis, Olowofoyeku underwent surgery which showed the doctor the full extent of the disease. However, feeling he lacked the skills to go further, he advised her to find someone who could.
A member of her PR team referred her to Dr. Tamer Seckin, and, in May 2022, the actor underwent laparoscopic excision surgery — considered the "gold standard" for endometriosis surgical removal where lesions are cut out from the root. After a couple of months, she said, she made a full recovery, no longer experiences severe pain, and can live a normal life.
Olowofoyeku and others can best manage their condition post-treatment through "awareness and education," he said. "If a woman knows she has endometriosis, her continuous attention to her lifestyle and what works for her will be her best asset. The key after surgery, whether you are trying to stop pain or help with fertility, is to keep inflammation down."
This, he said, can be achieved using anti-inflammatory medications or, as he recommends, avoiding meat products with synthetic hormones and eating a mainly plant-based diet that helps regulate bowel function. He also suggests regular exercise, hormone monitoring, and twice-annual sonograms. Endometriosis specialists, including a dietician and acupuncturist, can also help.
As for Olowofoyeku, "I'm happy to say that's all behind me and hopefully forever," she said. "It's at this point that I have started implementing the holistic remedies to keep it at bay forever."
New episodes of "Bob Hearts Abishola" air Tuesday nights on CBS at 8:30 p.m. ET. Visit the Endometriosis Foundation of America website to learn more and get involved.