Why The FDA Says That Monoclonal Antibodies Are Officially No Longer A Useful COVID-19 Treatment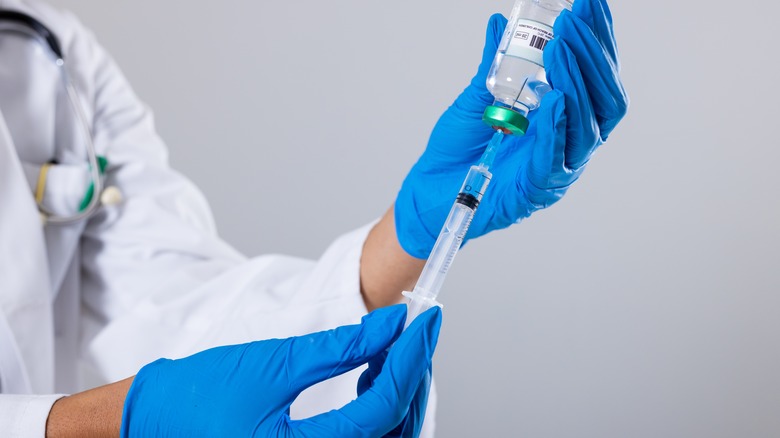 wavebreakmedia/Shutterstock
Monoclonal antibody treatments have historically been a good fit for individuals prescribed immunosuppressive medications, such as patients with cancer or those having received transplants, during the pandemic (per NBC News). However, the number of monoclonal antibody treatments authorized for use by the U.S. Food and Drug Administration (FDA) has progressively dropped over time from six to none, as the agency recently withdrew its approval of bebtelovimab, the last available treatment in the country.
In October, the U.S. saw a growing number of cases of the COVID-19 subvariants BQ.1 and BQ.1.1 — mutations born from the Omicron BA.5 subvariant (via Reuters). In a public press release issued late November, the FDA attributed their decision to the fact that treatment with bebtelovimab is no longer thought to be effective against the currently circulating subvariants. As per data from the U.S. Centers for Disease Control and Prevention (CDC), BQ.1 and BQ.1.1 now make up more than 60% of new cases across the country (via NBC News).
Alternatives to monoclonal antibody drugs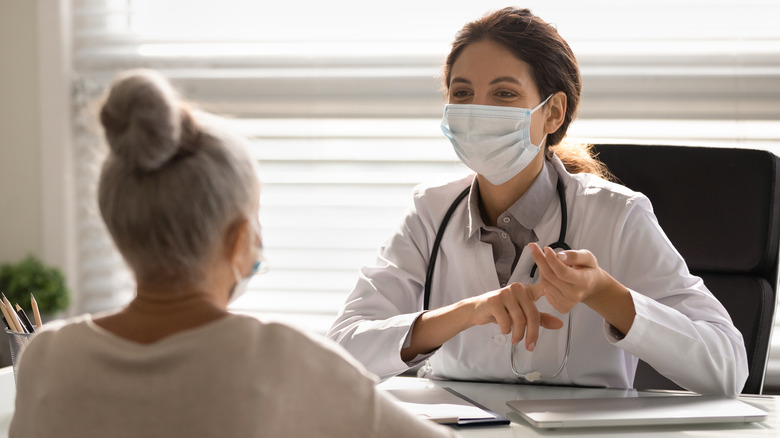 fizkes/Shutterstock
Dr. Arturo Casadevall, a professor of medicine at the Johns Hopkins School of Medicine, explains to NBC News how it is that monoclonal antibody treatments have progressively diminished in their effectiveness throughout the pandemic. "The big problem is that monoclonal antibodies bind to a very small piece of the virus. As the virus changes, we are now in a position in which we lost them all because they don't bind to the virus anymore," Dr. Casadevall tells the news outlet. As noted in the FDA press release, bebtelovimab's manufacturer, Eli Lilly, has halted distribution of the drug until told otherwise by government health officials.
As per their public statement, the FDA notes that there are still effective, alternate COVID-19 treatment options available to those in need who are eligible. Such options include the antiviral medication Paxlovid, as well as Veklury and Lagevrio. COVID-19 convalescent plasma treatment is also approved for use in patients with compromised immunity. In the interim, however, pharmaceutical companies continue to explore the development of new monoclonal antibody treatments. "I would not give up on something like this," Dr. Casadevall concludes, telling NBC News, "I think it is possible to find antibodies that will be active with the other variants."