Why Will Poulter Says You Shouldn't Try To Copy His MCU Fitness Routine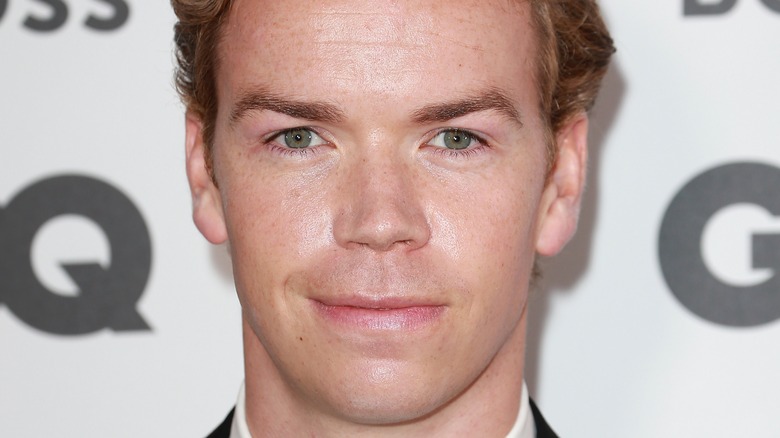 Fred Duval/Shutterstock
What does it take to be a superhero? Just ask actor Will Poulter. The England native may be best known for his roles in "Son of Rambow," "The Maze Runner," and "The Chronicles of Narnia: The Voyage of the Dawn Treader," but he's set to become Marvel superhero Adam Warlock in the upcoming movie "Guardians of the Galaxy Vol. 3" (per IMDb).
An official trailer offered a first glimpse of Poulter as the fictional character, with the actor looking chiseled and showing off his muscular arms — similar to Adam Warlock's appearance in the original comics.
However, looking the part was no small feat for the actor. "It's been a lot of gym work and a very, very specific diet ... [n]ot particularly civilized at times," he told The Independent in April 2022. "Quantities of food you wouldn't necessarily want to ingest. And other times not enough food. I've gone through a series of different diets over the last few months."
Hitting the gym and extreme dieting may have prepared Poulter for his MCU debut, but he urges against replicating his routine.
Will Poulter calls his diet and fitness plan 'unhealthy and unrealistic'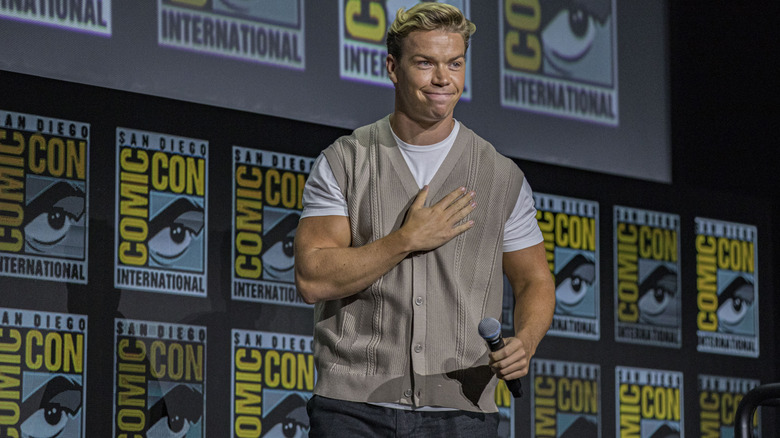 Daniel Knighton/Getty Images
In his interview with The Independent, Will Poulter explained why others should avoid recreating his "Guardians of the Galaxy" fitness plan. "[T]he most important thing is that your mental and physical health has to be number one, and the aesthetic goals have to be secondary," he explained to the publication, saying that it would be "unhealthy and unrealistic" for others to copy his regimen. "I wouldn't recommend anyone do what I did to get ready for that job."
The actor pointed out that his diet prevented him from socializing with friends. He also struggled with his appetite, saying that it was sometimes hard to stomach the food he had to eat, while other times he felt "ready to eat furniture because you're so hungry."
Bulking up like Poulter did to play Adam Warlock could have dangerous consequences, according to MedicalNewsToday. Some people bulk by eating unhealthy, highly processed foods, which can increase the risk of heart disease, stroke, type 2 diabetes, and other health conditions. Additionally, going on extreme diets can trigger fatigue, achiness, nausea, and irritability (per U.S. News and World Report).
A 2018 study published in the Indian Journal of Medical Research also concluded that crash diets rarely work in the long run, and most people eventually resume old eating patterns. While intense fitness and diet routines may work for Marvel Cinematic Universe actors, they aren't so healthy — or beneficial — for people in the real world.