How You Can Once Again Get Free Home COVID Tests From The US Government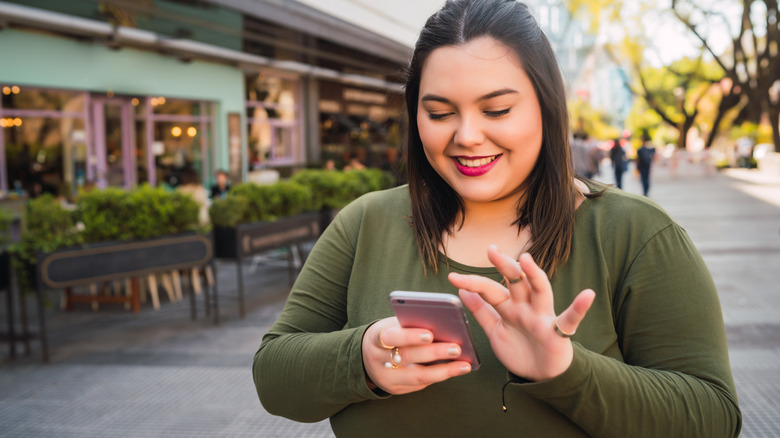 Mix Tape/Shutterstock
With COVID-19 subvariants of Omicron on the rise, the Biden administration has announced a COVID-19 Winter Preparedness Plan, which includes free home COVID tests again (via U.S. News & World Report). The administration discontinued free tests for Americans in September, citing Congress's lack of funding for the nation's supply of tests. But as COVID cases are rising in parts of the country following the Thanksgiving holiday, which was expected, the White House's new plan aims to stay on top of a winter surge in cases.
According to data from the Centers for Disease Control and Prevention (CDC), over 72% of U.S. counties are experiencing a "high" level of COVID-19 transmission this week. That's a 27% increase from last week, which could be the after-effects of Thanksgiving gatherings. The majority of new infections are BQ.1 and BQ.1.1, highly transmissible subvariants of the Omicron variant of COVID-19 (via CDC). And cases are expected to climb as the weather gets colder and people spend more time indoors.
Order your free tests now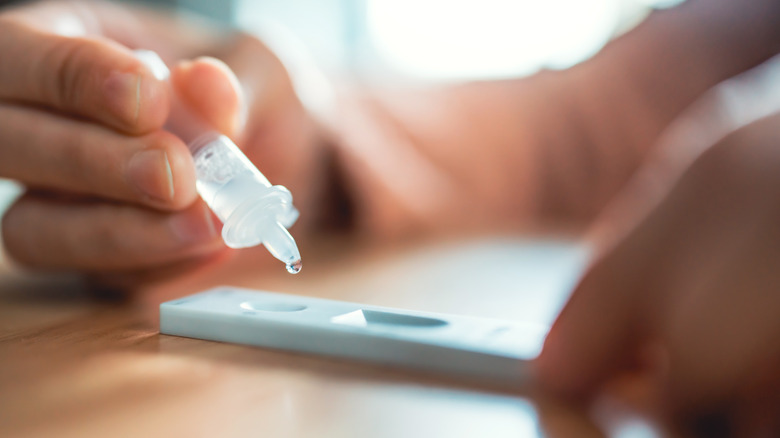 Oatawa/Getty Images
The first part of the White House's Winter Preparedness Plan is increased access to free COVID-19 testing options (per The White House). Testing can help slow the spread of COVID, especially if you test before holiday travel and parties or if you're experiencing symptoms. The Biden Administration is helping Americans get testing by making at-home rapid COVID-19 tests free, as well as increasing their availability at public locations like schools, long-term care facilities, food banks, and community health centers.
All Americans are now eligible to order four at-home tests per household, based on residential address. To request your tests, head to COVIDTests.gov and place your order. They'll be shipped to you for free starting the week of December 19th.
A White House senior official said that even though COVID-19 infection may not be as disruptive as it once was, the virus will spread quickly this winter (via U.S. News & World Report). Cases of the flu and respiratory syncytial virus (RSV) are also climbing this season, making preventive measures like testing and masks more important than ever.