Why Some Health Experts Feel The World Cup Could Usher In A MERS Resurgence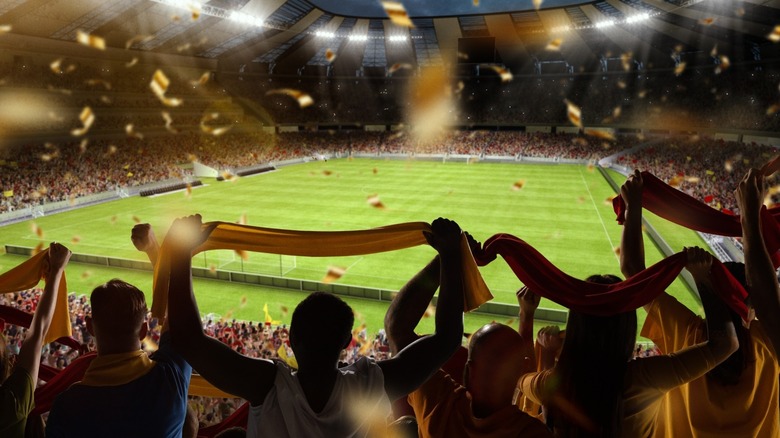 Master1305/Shutterstock
The World Cup in football (soccer) is a tournament that is organized every 4 years by the Federation Internationale de Football Association (FIFA). During the tournament — which was hosted in the Middle Eastern country of Qatar this year — 32 of the world's top national teams compete for the coveted World Cup trophy and bragging rights at the best country in the world in the sport of soccer (via Fox Sports). However, the World Cup is more than a sporting event, it is an amalgamation — a melting pot of sorts — of the diverse cultures that descend upon the hosting country to cheer, mingle, eat, and celebrate a mutual human love for sport and country. In many ways, the World Cup is like the Olympics. But for all of the celebrated similarities of the two events, they also share similar risks.
For example, the last summer Olympics were scheduled to take place in Japan in 2020, but were ultimately delayed until the following summer of 2021 due to the COVID pandemic, reports The Guardian. With the COVID pandemic and the recent Olympics in mind, some experts have been wondering if the Qatar World Cup poses any risk of spreading another illness known as the Middle East respiratory syndrome, or MERS. Here's everything you need to know.
MERS and the World Cup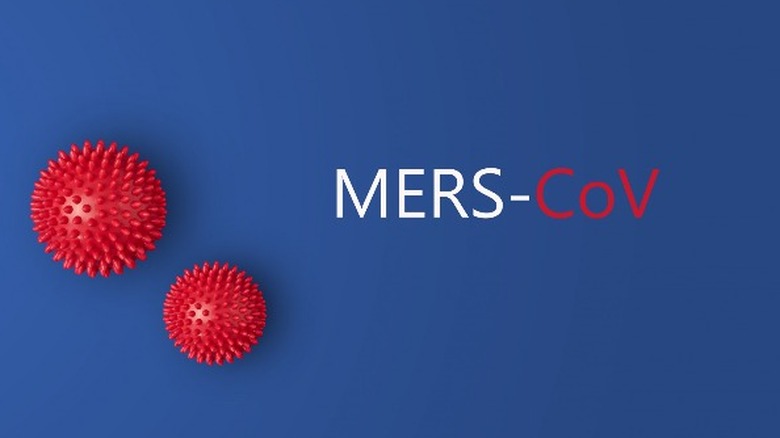 Kira_Yan/Shutterstock
The Middle East respiratory syndrome (MERS) is a relatively new illness that was initially detailed in 2012, reports Johns Hopkins medicine. The respiratory illness comes from a type of coronavirus. According to the Centers for Disease Control and Prevention (CDC), the MERS illness spreads through close contact with those that are infected. Notably, symptoms of MERS can include cough, diarrhea, fever, loss of breath, and even vomiting. Considering that recent travel to the Arabian peninsula — which Qatar sits on — or exposure to someone who traveled to the Arabian peninsula and became ill are risk factors for contracting MERS, some experts have wondered if the World Cup will bolster the spread of the virus.
According to Healthline, some of the concerns stem from the fact that the MERS disease stems from camel populations. And with the World Cup being held at the same time as a camel festival, public health concerns began to arise. However, the disease is considered to be rare and without any reports in the United States of MERS (related to this year's World Cup), some health experts say that you should not be overly concerned.