Home Or Outdoors: Where Do Most People Prefer To Workout?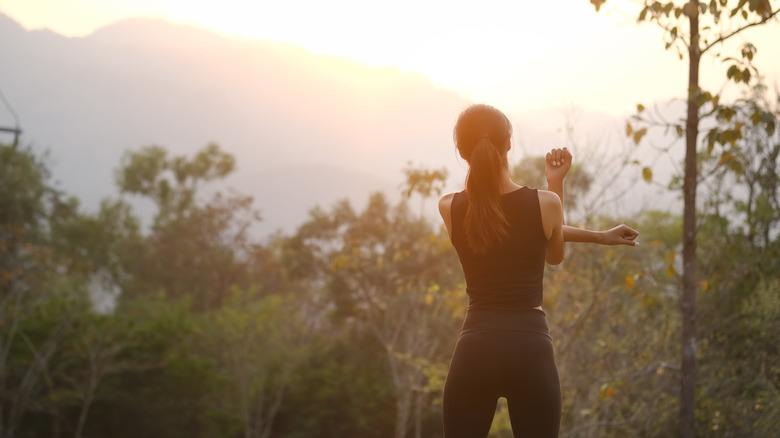 Prathankarnpap/Shutterstock
As we tear the last page out of calendars and prepare to embark on a new year, we are presented with a remarkable opportunity: a blank slate. With an empty page, the possibilities for transformation are endless. You get to decide how the story of your new year will begin. For many people, that means taking steps towards self-improvement — and for 48% of Americans, that looks like making their health and fitness a priority (per Insideout Mastery).
In previous years, this wave of motivation to become healthier has inspired many people to register for a gym membership — a phenomenon that has been aptly named the January Gym Rush (per Virtuagym). However, the landscape of the fitness industry has evolved over the last few years, and with a quarter of gym goers deciding that they wouldn't return to their former fitness haunts after COVID lockdowns, we were curious to find out where people would be getting their sweat on this year (per Run Repeat).
Health Digest conducted a survey asking respondents where they prefer to work out — here's what we found out.
Inside, outside, and everywhere in between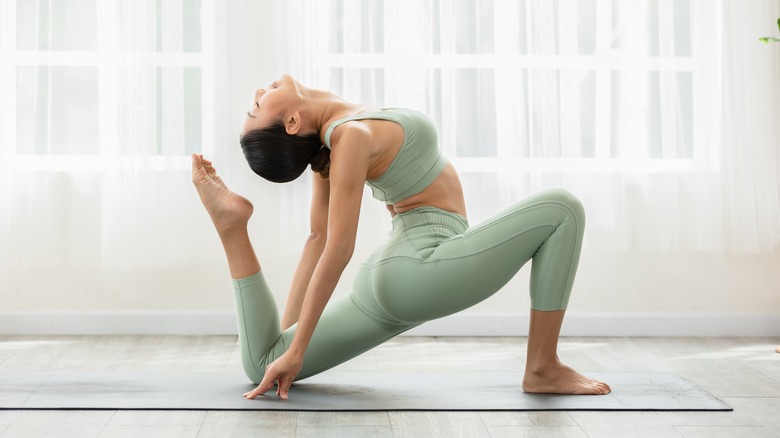 220 Selfmade studio/Shutterstock
Home is where the health is, according to 42.7% of respondents who deemed at-home workouts the superior way to exercise. And can you blame them? Exercising at home offers unbounded flexibility and also ensures comfort for those who may feel uneasy about working out in public. And did we mention the health benefits it has for your wallet?
Securing second place is the great outdoors, with 28.6% of the votes. From running, biking, or doing HIIT training at the park, to hiking, surfing, and skiing – exercising outdoors offers limitless options and, often, a touch of adventure. Plus, you get the added bonus of fresh air and feeling the sun on your skin!
Ranking third in our poll is the gym, with 18.5% of people saying that it's still their sweet spot when it comes time to sweat. However, group fitness classes were a little less popular, raking in just 8.2% of the votes. And while a pick-up game on the field or court always sounds like fun, only 2% of respondents chose it as their preferred way to burn some calories.