Why Target Recalled Hundreds Of Thousands Of Kids' Weighted Blankets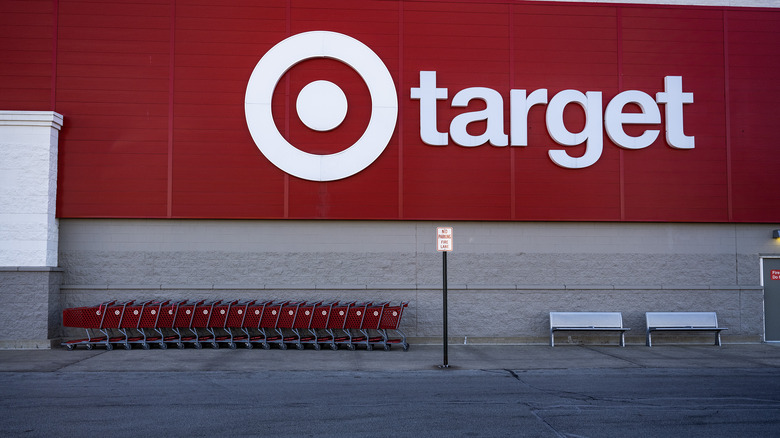 Bloomberg/Getty Images
Following the horrific death of two children, the U.S. Consumer Product Safety Commission (CPSC) has teamed up with Target Corporation to issue a recall on 204,000 weighted blankets made by the brand Pillowfort. According to the document, the six-pound weighted blankets pose the threat of death by asphyxiation in small children – who can crawl inside the blanket's removable cover and become trapped.
The recall comes after an April report that two little girls in Camp Lejeune, North Carolina — aged 4 and 6 — suffocated to death after becoming stuck in the removable cover that zips around the Pillowfort weighted blanket. Two other families filed a report with Target, citing that their children also became ensnared in the blanket's cover. However, these incidents were thankfully not fatal.
The blankets in question were sold exclusively in Target stores across the country, as well as on Target's website, between December 2018 and September 2022, according to the report.
Product details and refunds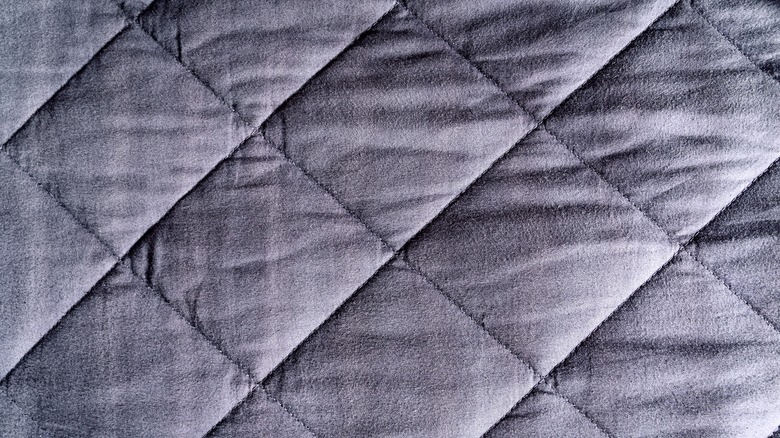 Johana Mlichova/Shutterstock
The weighted blankets in question come in eight colors — all of which have been recalled — and each color has its own item number listed on the tag sewn to the blanket's cover. The item numbers printed on the recalled blankets were listed in the recall report: 097-02-0140 for Unicorn – White, 097-02-0148 for Space Navy, 097-02-0361 for Pink, 097-02-0363 for Blue, 097-02-0364 for Gray, 097-02-1603 for Buffalo Plaid – Red, 097-02-3904 for Blue Constellation and 097-02-3905 for Unicorn – Pink.
The recall implores anyone who has purchased Pillowfort weighted blankets to stop using them at once, and a refund for the price of the blanket can be obtained through Target. While Target is making an effort to contact all recorded customers who purchased the blanket to initiate a refund, refund requests can also be made by dialing Target's customer service line at 800-440-0680 between the hours of 7 a.m. and 10 p.m. CST, or by visiting the "recall information" tab on Target's website (per U.S. News).