How COVID-19 Could Reactivate Dormant Viruses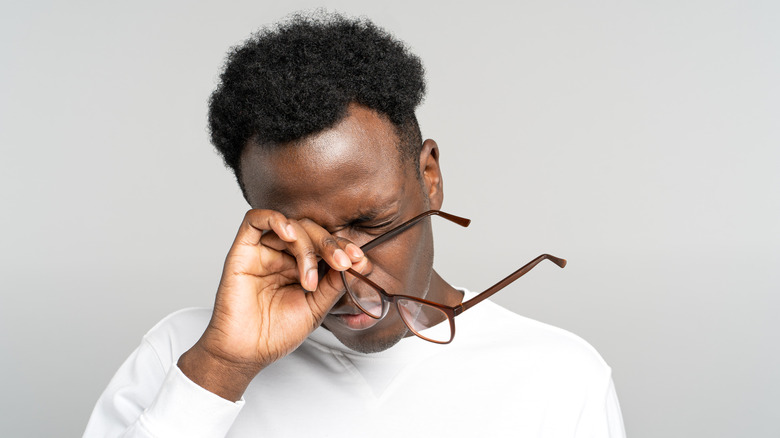 DimaBerlin/Shutterstock
Those who've had COVID before are often no stranger to long-term fatigue. But how do long COVID and fatigue actually relate? A 2022 study found that COVID-19 can actually cause viruses to reactivate inside the body, including ones with fatigue symptoms (via WebMD).
Long COVID can be defined as symptoms that continue for at least several weeks after the infection has passed, according to Harvard School of Public Health. About 1 in 5 COVID patients develops long COVID, with about 23 million Americans experiencing it today. Since it's still so new, more research is still needed to understand the effects of long COVID, along with what factors go into it. Currently, experts think that long COVID isn't just one condition but rather a multitude of risk factors and biological causes that overlap and intertwine. The mysterious condition is linked to over 200 different symptoms and 50 different conditions, making it really difficult to figure out.
Long COVID can affect those who had a severe infection, but can also affect those who only experienced mild symptoms too, according to the Centers for Disease Control and Prevention (CDC). Some common symptoms include fatigue, pounding heartbeat, cough, dizziness, brain fog, digestive symptoms, and joint pain.
A repression of the immune system can allow viruses to reactivate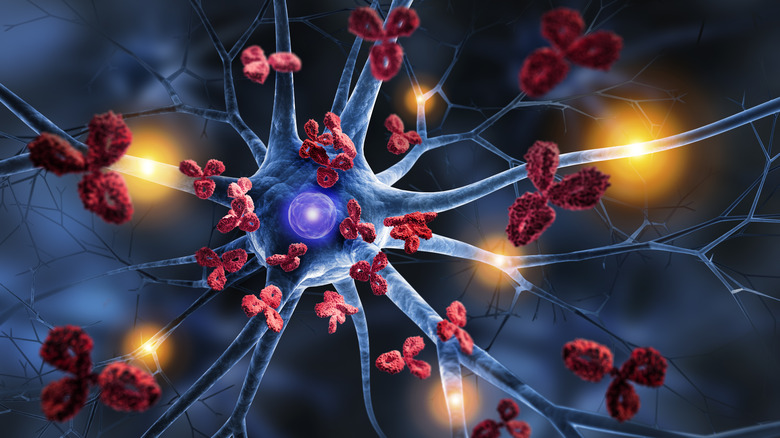 Peterschreiber.media/Getty Images
Researchers from Sweden found that COVID can repress the immune system, making it possible for dormant viruses to resurface, according to a 2022 study published in Frontiers in Immunology (via WebMD). The viruses that recirculated included Epstein-Barr virus, which causes mononucleosis (mono), and Ebola virus, which can often cause symptoms of fatigue. In unvaccinated patients who experienced chronic fatigue syndrome following COVID infection, researchers found stronger antibody responses, meaning that their immune systems were fighting off persisting viruses.
Authors of the study suggested that treatments for long COVID need to boost immune responses to viruses, helping the body combat reactivated viruses.
Symptoms typically improve over time, but some patients continue experiencing effects of long COVID for months or even years following an initial infection (via CDC). Since symptoms are so unique to each patient, it's important to work with your doctor to come up with a treatment plan if you're experiencing long COVID. The most important way to prevent the condition is to get vaccinated against COVID, since those who are vaccinated and do become infected are less likely to report long COVID symptoms.