Are We At A Transition Point With Covid-19? Here's Where Experts Say We Stand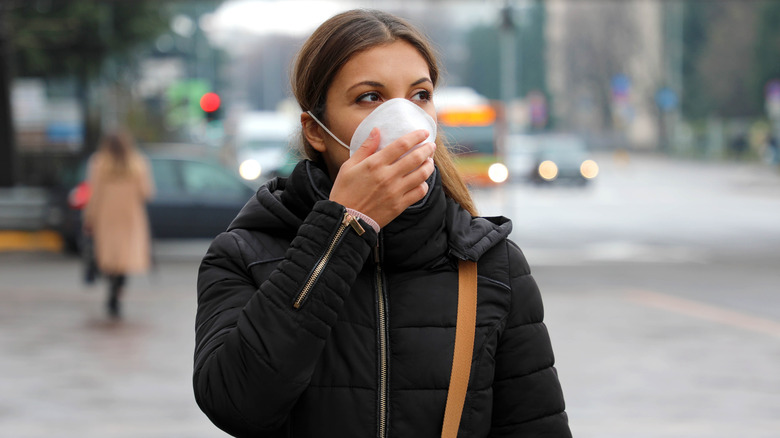 Zigres/Shutterstock
Three years ago this week, the World Health Organization (WHO) declared COVID-19 a public health emergency of international concern (PHEIC). Since then, citizens of the world have been put through the wringer. However, President Biden announced on Monday that, come May, the U.S. will finally be putting an end to the national emergency declaration made in response to COVID-19 all those months ago (per Associated Press).
On the same day, the WHO's International Health Regulations Emergency Committee released a statement addressing how COVID-19 should be handled moving forward. The statement acknowledged that the variants of COVID that are currently circulating are not associated with "severe disease", in comparison to earlier variants, and stated that, "the COVID-19 pandemic is probably at a transition point." Yet, in the statement the WHO remains steadfast that COVID-19 continues to be a threat to public health and expressed the need for countries to improve the reporting of COVID-19-related data.
How to move forward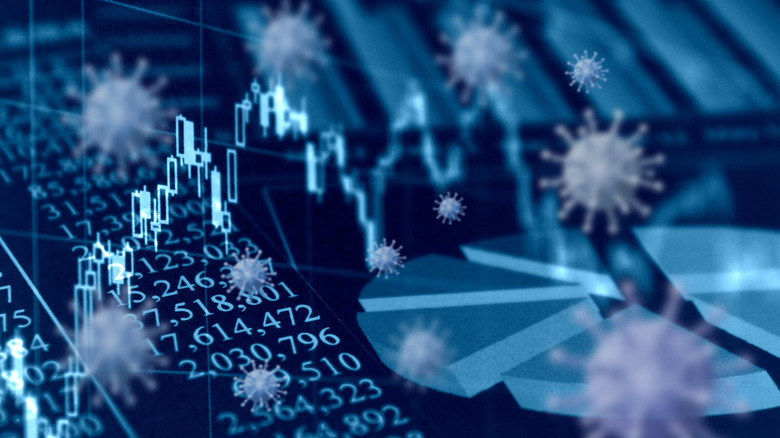 Ca-ssis/Getty Images
While COVID-19 won't be considered a PHEIC much longer, the committee explains we haven't seen the last of COVID-19. However, they assert that with some vigilance, we can continue to improve the ramifications of the virus. "While eliminating this virus from human and animal reservoirs is highly unlikely, mitigation of its devastating impact on morbidity and mortality is achievable and should continue to be a prioritized goal," the statement explained.
A notable decrease in countries' reporting of morbidity, mortality, hospitalization, and sequencing related to COVID-19 was noted as a cause for concern, as the lack of data makes it more difficult to track known variants and identify any new ones. For that reason, the committee urges countries to improve their surveillance of the virus, as well as continue to vaccinate populations and stay prepared for a national response to future outbreaks (per U.S. News & World Report).
Despite a significant improvement in mortality rates associated with COVID-19, 170,000 COVID-related deaths were reported in the last eight weeks, according to the statement. However, it's worth noting that even people who die from preexisting conditions are counted in this number, so long as the virus was present in their bodies at the time of their death (per Association of American Medical Colleges).