How Chiefs QB Patrick Mahomes' Ankle Injury Could Impact Him In Super Bowl 2023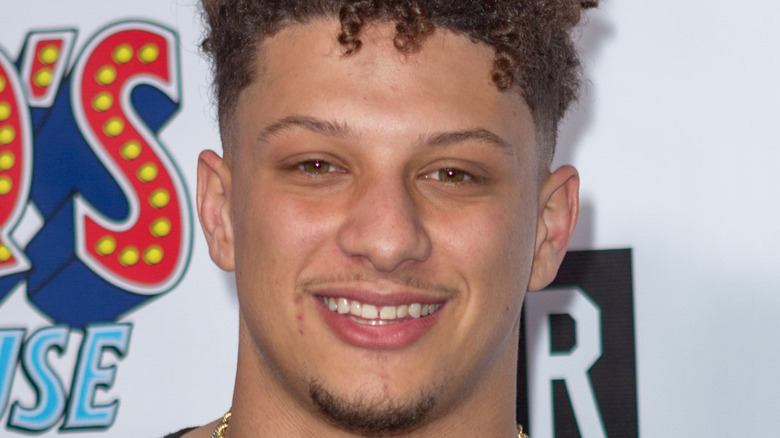 Jamie Lamor Thompson/Shutterstock
Some of the world's greatest athletes have had career-defining moments while sporting less-than-optimal physical health conditions. One of the most notable examples happened in 1997 when Michael Jordan played Game 5 of the NBA Finals with the flu. Kansas City Chiefs star quarterback Patrick Mahomes faces a similar moment in the upcoming Super Bowl — and he will have to play through an injury. Mahomes has been playing in the NFL playoffs with a noticeable ankle injury, often hobbling around between plays on his right ankle.
In an exclusive interview, Health Digest spoke with Dr. Rahul Shah, a board-certified orthopedic spine and neck surgeon, to learn more about how Mahomes' ankle injury could impact his performance in Super Bowl 2023. Shah noted that Mahomes' injury could have been caused by a severe torque. But the quarterback's injury is not a typical ankle sprain, it is a high ankle sprain — which is less common and more debilitating. "In fact, in an observational study of NFL players over a 5-year span, there was an average time loss of 2.5 weeks, 11.7 practices, and 1.4 games from high ankle sprains as compared with 1.25 weeks, 3.5 practices, and 0.3 games from more typical ankle sprains," said Shah.
How a high ankle sprain could affect Mahomes' game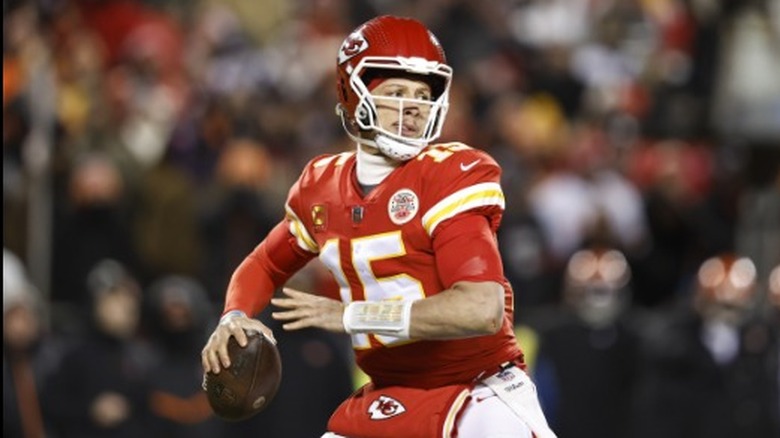 Michael Owens/Getty
Shah said that a high ankle sprain could affect Mahomes' ability to cut and push off, which could affect aspects of football like running, passing, and pivoting. "The power for a throw can be limited by the pain of pushing off the ankle," said Shah. "The first part of throwing begins with the lower body. A sprained ankle may also be affected when pivoting in the pocket, when trying to generate enough power to run and when cutting from side to side while running or maneuvering." Notably, Mahomes throws with his right hand, which means he typically plants his injured ankle (right) before stepping into the throw. 
There's some good news though, as the Chiefs' sports medicine specialists may be able to address the injury before the big game by helping Mahomes optimize his performance. "By understanding Mahomes' unique severity of injury, they will likely work to increase the stability of the ankle using various supports," said Shah. This can include taping or other supports. The feedback of different ankle exercises may also work to optimize Mahomes' ability to use his ankle in a pain-free manner.
"By shoring the ankle up with external supports and retrained muscles, Mahomes should be able to better pivot on his ankle and be able to 'trust' that the ankle will help him in cutting, pushing and thus help Mahomes accomplish his individual goals throughout the game," concluded Shah.