Study Finds Paxlovid Does Not Increase Your Risk Of Rebound COVID After All
george martin studio/Shutterstock
In 2022, some health experts reported seeing a return of COVID-19 symptoms in patients who had recently been treated with the antiviral Paxlovid. Otherwise known as rebound cases, headache, fatigue, sore throat, and cough were among some of the reemerging symptoms observed by health professionals.
While this led some to believe there may be a potential link between Paxlovid treatment and an increased risk of rebound COVID, a new 2023 study published in The Lancet Infectious Diseases finds this may not be the case after all. Researchers observed nearly 4,600 patients in Hong Kong from February 26 to July 3, 2022 in the midst of the Omicron surge who had been diagnosed with COVID-19 but did not require breathing support. Roughly 44% of patients were women and approximately 57% were men. The study team compared viral load levels in patients who received either no oral antiviral treatment, the antiviral drug molnupiravir, or Paxlovid.
No connection found between rebound COVID and increased rates of death or hospitalization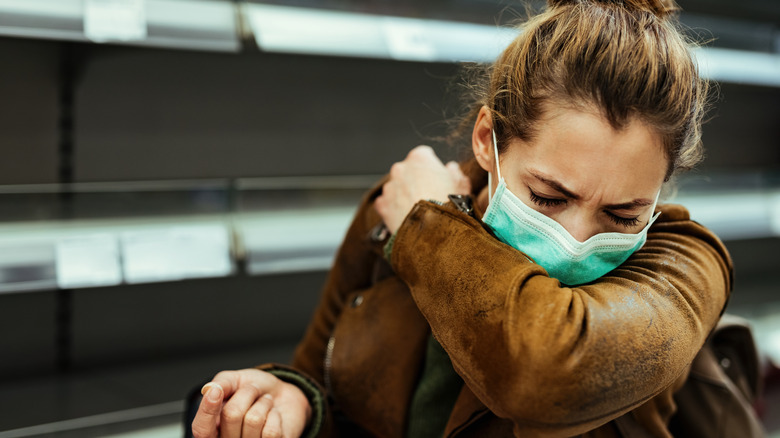 Drazen Zigic/Getty Images
Ultimately, the study findings revealed no major differences between rates of rebound COVID among the three groups. In the group that received no antiviral treatment, rates of rebound COVID stood at 4.5%. Those who received molnupiravir had a rebound COVID rate of 4.8%, while 6.6% of Paxlovid patients experienced rebound COVID. With rates falling within such close range between groups, the study team deemed there to be no statistically significant differences, thus indicating that Paxlovid posed no higher risk of rebound COVID than other antivirals or no treatment whatsoever. 
However, researchers did note that patients between the ages of 18 to 65, individuals with ongoing health conditions, or those receiving a combination treatment of corticosteroids, were found to be at greater risk of rebound COVID following Paxlovid treatment. Risk factors within the molnupiravir group were found to be similar, including combination treatment of corticosteroids and those ages 18 to 65. Overall, however, no increased risk of death, hospitalization, or mechanical ventilation was indicated in the study in connection with rebound COVID.