Is The Intense 75 Hard Challenge Right For Your Health Goals?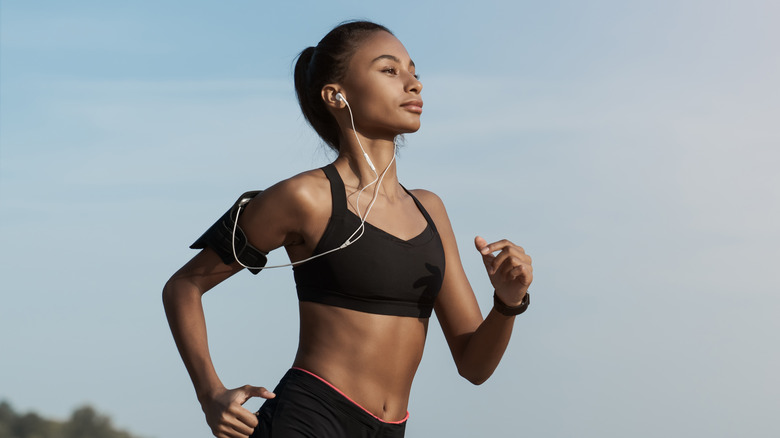 Inside Creative House/Shutterstock
If you're into fitness challenges, you've probably heard of the 75 Hard Challenge. The challenge started in 2019 with the CEO of a supplement brand who was inspired by a guy who completed 50 Ironman triathlons in 50 days. The 75 Hard challenge is touted as an "Ironman for your brain" and a "mental toughness program" rather than a fitness program. 
Like many challenges, the 75 Hard challenge has an end date. For 75 days, you must follow any diet of your choosing and work out twice a day for 45 minutes. One of those workouts has to be outside. You must also drink a gallon of water a day, and you're not allowed alcohol or cheat meals. To keep up with your progress, take a picture of yourself every day. You'll also feed your mind by reading at least 10 pages of some sort of inspirational non-fiction. If you skip a workout, cheat a little, or drink less than a gallon of water, your 75-day challenge starts all over again. If you're looking to improve your health, there are a few things to consider with the 75 Hard Challenge.
The 75 Hard challenge could kick-start your health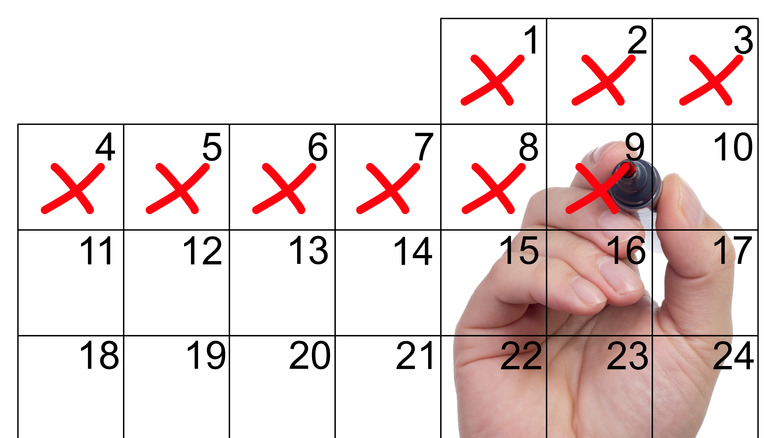 BeeBright/Shutterstock
If you're looking for a little structure for your health goals, Women's Health says the 75 Hard challenge might provide that. You might have failed at Dry January, so 75 Hard could give you another chance to kick the habitual happy hour.
It might also help you finish that book you've been wanting to get to. After all, you'll read at least 750 pages by the end of the challenge. Reading pages from an inspirational book each day might replace the mindless scrolling through your social media feeds. Taking a progress photo each day can also help you stay focused on your daily progress while assessing the subtle changes in your body composition.
And really, adhering to a healthful diet and exercise program for 75 days will make you more healthy. Dieticians tell Forbes that consistency is always beneficial for kick-starting a healthy program. You might have had the aim to drink more water for your health, so having a 75-day plan will help you keep your hydration goals.
However, the 75 Hard challenge might not be as healthy as it seems.
Why the 75 Hard challenge can be bad for you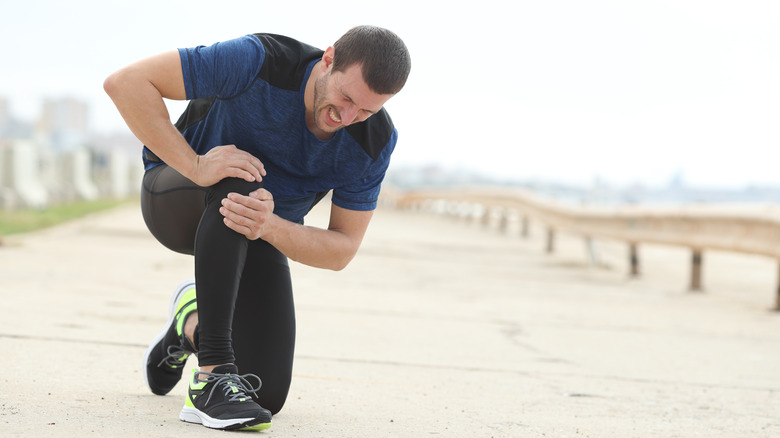 Antonio Guillem/Shutterstock
The creator of the 75 Hard challenge doesn't have a background in nutrition, exercise, or health. According to Men's Health, the creator of the challenge intended it as a marketing tool for his supplement company. The 75 Hard challenge also isn't backed by any scientific evidence, such as why one of your workouts needs to be outdoors or why a gallon of water is necessary. 
Because the challenge went viral on TikTok, it has the potential to be psychologically damaging to the younger demographic that the social platform attracts. Having strict rules with little wiggle room can impact your mental health, especially if you have to start over again if you stray, according to Healthline. Intense challenges such as these can lead to obsessive thoughts and disordered eating, particularly when you add social comparisons to the mix with the daily progress photos.
According to The Conversation, working out twice a week for 75 days puts you at higher risk for injury and overtraining. You might not reach your fitness goals because your body needs rest days to create gains in fitness.
Finally, the 75 Hard challenge doesn't consider what you'll do when the 75 days are over. A healthy program creates sustainable lifestyle changes for the long term, not just a quick fix.