CDC Numbers Show US Avoided A Winter COVID Surge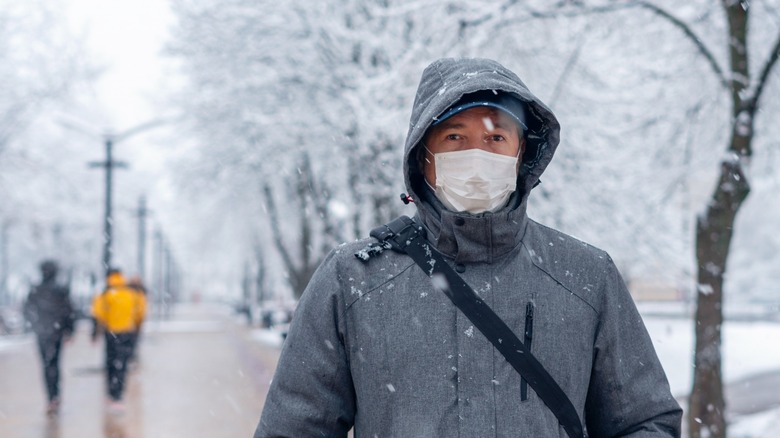 Afanasiev Andrii/Shutterstock
For many Americans, the start of the COVID pandemic seems like a lifetime ago. It began with swirling rumors of a virus that emerged in China. Then came the declaration from officials that we were on the cusp of a global health emergency. What followed were lockdowns, social distancing, personal protective equipment, and countless waves of infections and death. To put those feelings into context, the COVID pandemic has lasted through two U.S. presidential administrations and numerous policy changes. The virus itself has altered its genetic sequence to produce several variants, like Omicron. However, a lot has changed since the Trump administration first deemed the COVID pandemic an emergency in the early months of 2020. 
Some three years later, in early 2023, the Biden administration announced plans to end the public health and national emergencies made at the turn of the decade. The plan will treat the virus more like a seasonal respiratory disease, signifying a shift away from a national crisis. It could be a sign that we are adapting to the virus, and recent data suggests patterns of COVID infections are changing. Now, it appears that the U.S. has avoided its first COVID winter surge, according to U.S. News & World Report.
The U.S. avoids winter COVID surge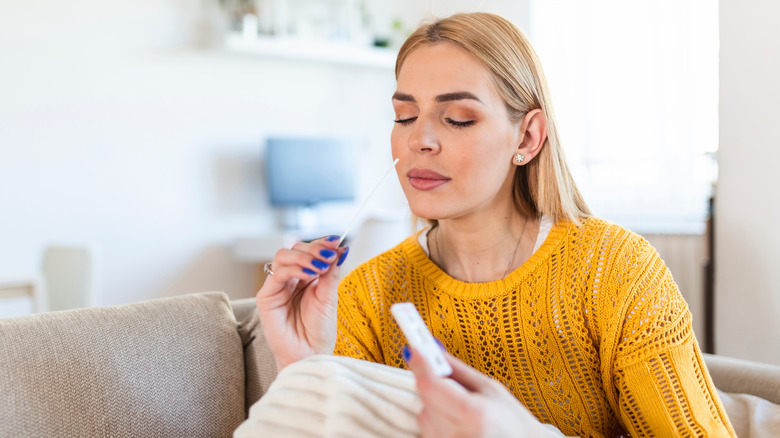 Photoroyalty/Shutterstock
According to U.S. News & World Report, some predictions stated that an estimated 100 million Americans could get COVID during a winter surge. Winter has historically been a time when the U.S. sees a rise in COVID infections, possibly due to holiday travel, indoor gatherings, and variants. Data shows that other viruses like the flu hit their peak during the winter months, this winter, things have been different in the U.S.
Some health experts note that the U.S. has not seen a comparable rise in hospitalization numbers or mortality relative to last year. While a lack of a surge does not mean that COVID infection rates declined, the numbers are three times smaller compared to last year. For example, in January 2023, the weekly average for COVID hospitalizations was highest at over 41,000, while last year, those numbers in January 2022 peaked at over 146,000. In terms of weekly death rates, this year the U.S. saw some 4,500 in January 2023, while over 17,000 deaths were recorded per week in January 2022.
Experts believe that the population's immunity to COVID is the main factor that limited the winter surge, suggesting all of the infections and vaccinations may have helped us adapt. Another key factor is that we haven't seen a new variant stem from something other than Omicron.