Study Finds Higher Risk Of Gastrointestinal Problems In Those Who've Had COVID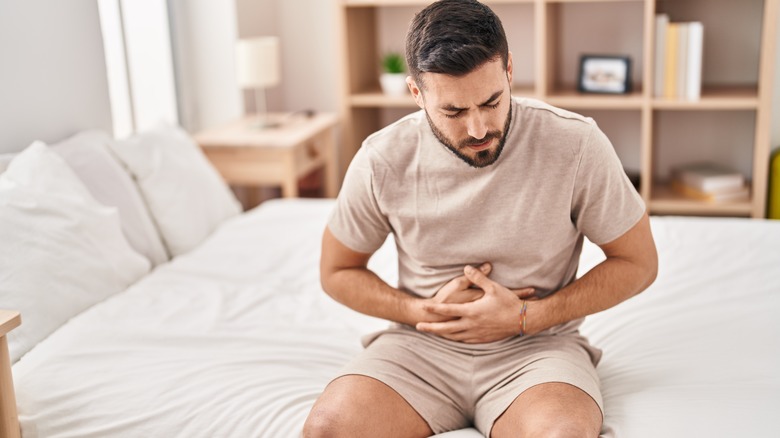 Krakenimages.com/Shutterstock
Over the course of the last three years, more than 103 million Americans contracted the COVID-19 virus, per the Centers for Disease Control and Prevention (CDC). While the majority of people saw their symptoms come and go within a matter of weeks, 1 in 13 adults in the U.S. has experienced long COVID – a term used to describe ongoing and new symptoms brought on by the virus that last longer than three months (per CDC). The list of symptoms reported by people experiencing long COVID is long and variable, including everything from fatigue, respiratory issues and heart palpitations, to neurological issues like depression, dizziness, and decreased cognition.
Now, a new 2023 study published in Nature Communications is reporting that people who have had COVID-19 are also at a higher risk of developing long-lasting gastrointestinal (GI) problems than those who never had the virus. These GI issues can include irritable bowel syndrome, acid reflux, ulcers, abdominal pain, bloating, diarrhea, and vomiting.
What does the study say?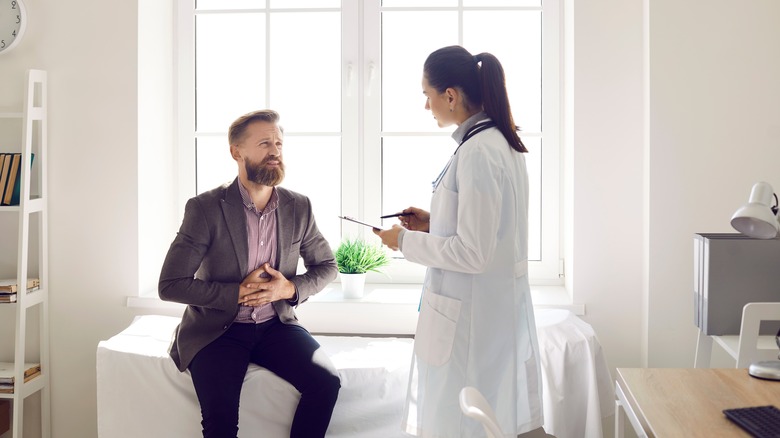 Studio Romantic/Shutterstock
The study, which analyzed data from more than 11 million people, found that the risk of developing these issues post-COVID was increased by an incredible 36%, and that the problems could persist for up to a year after infection. Gastroesophageal reflux disease (GERD) and peptic ulcer disease are the most common issues arising in people who previously had COVID, with more than 2,600 new cases reported (per The New York Times). However, researchers in the study estimate that COVID is responsible for more than 6 million new cases of GI disorders in the United States alone, and a whopping 42 million new cases globally (per Washington University in St. Louis).
Life-threatening inflammatory illnesses, like acute pancreatitis and liver failure, have also been reported, albeit in much smaller numbers. However, it's worth noting that these conditions were more common in people who have had COVID than those who have not.
Dr. Ziyad Al-Aly,  a clinical epidemiologist at Washington University and the study's senior author, said these findings don't come as any big surprise. "It is increasingly clear that the GI tract serves as a reservoir for the virus," he explained (per Washington University in St. Louis). For that reason, researchers believe their findings reveal a need for gastrointestinal care following COVID infection.