From Antibiotics To ADHD Meds, The US Drug Shortage Climbs To New Heights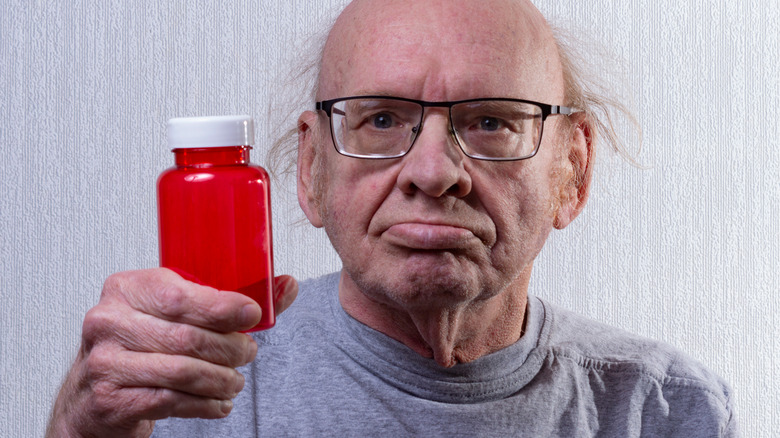 Essffes/Shutterstock
For months, a number of drugs frequently used to treat common conditions have been in short supply, and many Americans have been feeling the effects. In a new report released on Wednesday, the U.S. Senate Committee on Homeland Security and Governmental Affairs suggests that the continued rise in drug shortages could become a national security risk.
While drug shortages are nothing new, the report revealed that the number of new drug shortages in the United States increased by an incredible 30% between 2021 and 2022. By the end of 2022, it was determined that a whopping 295 drugs were in limited supply — a record high in the last five years. What's more, 15 drugs that have been deemed critical were reported to have been scarce for more than ten years, far longer than the duration of the average drug shortage, which typically lasts for 1.5 years.
According to the report, common drugs that are currently experiencing a critical shortage include antibiotics, ADHD medications, and children's cold and flu treatments.
Why are drug shortages happening?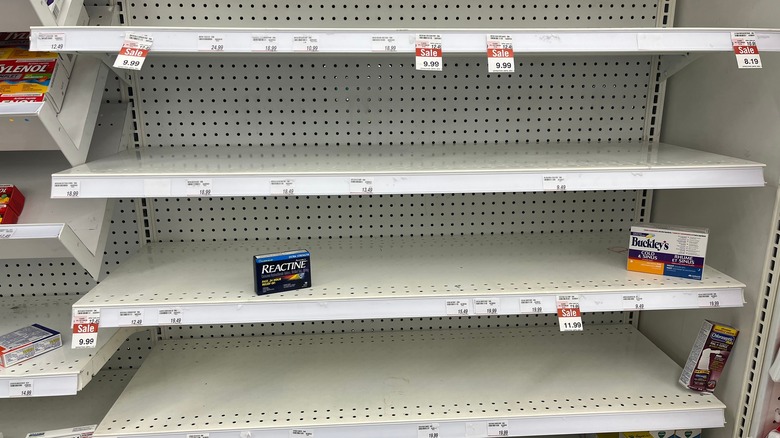 Jenari/Shutterstock
While the report points to the pandemic as the reason for the increased demand that put the supply chain in jeopardy, NPR points out that the U.S. has been struggling to secure some critical medications for quite some time.
In a hearing regarding the details of the report, Senator Rand Paul of Kentucky said, "Since 2007, the FDA identified an average of over 100 separate drug shortages per year. In 2011, the FDA identified a whopping 267 drugs in short supply and despite possessing the most innovative medical industry in the world, the U.S. is unable to maintain a consistent supply of the most crucial medicines" (per CNN).
Michigan Senator Gary Peters — chair of the Homeland Security Committee and the commissioner of the report — claims that the extended drug shortages are a consequence of the U.S.'s overreliance on foreign manufacturers (per NPR). With 80% of the manufacturers producing active ingredients for pharmaceuticals operating outside of the U.S. and no way to monitor them, it's hard to tell where the issue begins and how big it could get — a situation that Peters says causes an "unacceptable national security risk" (per WebMD).