Reports Show Long COVID Risk Lowered By Vaccination, Paxlovid Treatment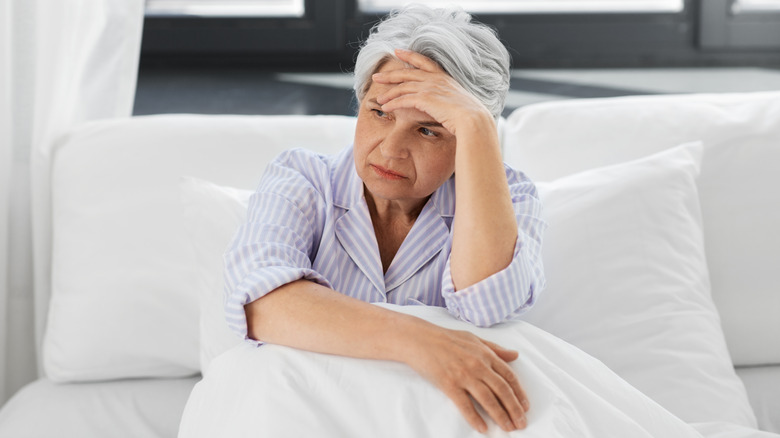 Ground Picture/Shutterstock
As the medical community continues to take a closer look at what factors potentially influence an individual's risk for long COVID, scientists also continue to examine possible protective factors. Two studies recently published in JAMA Internal Medicine have found additional evidence pointing to two such potential factors.
The first study was a scientific review in which researchers analyzed more than 40 studies involving over 860,700 patients at least 18 years of age. The studies included in the review were pulled from 2020 to 2022, and data analysis was conducted between December 5, 2022 and February 10, 2023. 
Those standing at the greatest risk for long COVID — termed "post-COVID-19 condition" by the research team — were found to be female, people over 40 years old, those with a higher body mass index (BMI), and people who smoked. Individuals with additional health conditions such as diabetes, asthma, chronic obstructive pulmonary disease (COPD), anxiety, depression, and more, were also found to be high-risk. However, study findings showed that vaccination not only reduced the severity of the acute phase of infection, but also reduced patient risk for long COVID by 43% for those who had completed their two-dose primary vaccination series prior to contracting the virus (via The New York Times).
Paxlovid may lower risk for long COVID, hospitalization, and death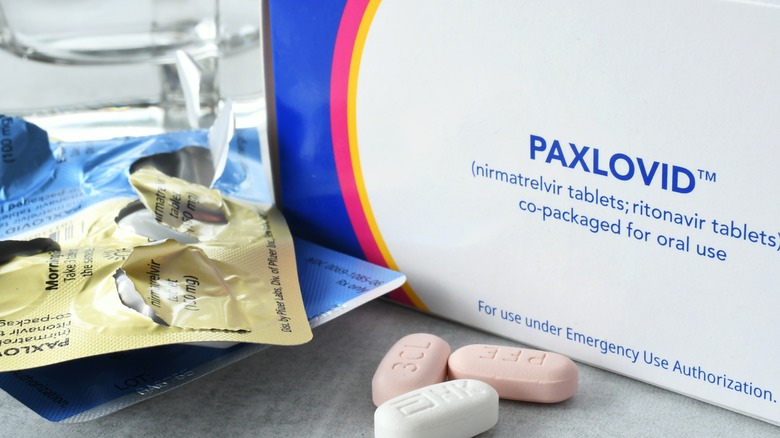 MargJohnsonVA/Shutterstock
The second study, also published in JAMA Internal Medicine, examined the role of the anti-viral treatment Paxlovid in patient risk for long COVID. Researchers looked at the health records of more than 281,000 veterans who had tested positive for COVID-19 in 2022 and had one or more risk factors for severe infection. Of these patients, 35,717 received Paxlovid treatment within 5 days of testing positive, while more than 246,000 patients received no treatment in the subsequent 30 days following infection.
Those who received Paxlovid antiviral treatment stood at a lower risk for developing long COVID, and also had a reduced risk for hospitalization and death following the acute phase of infection. Furthermore, these findings remained true across groups who were vaccinated, unvaccinated, boosted, and in people with one or more previous infections.
Although the study outcomes are encouraging, experts emphasize that additional research is still needed on the subject. Dr. Linda Geng, co-director of Stanford University's Post-Acute Covid-19 Syndrome Clinic, told CNN, "I do want to remind everybody that, for example, in our own clinical practice, we still see people who are having long COVID despite having been vaccinated and despite having antiviral therapy during acute COVID." Geng was not a member of either study team. "There's currently really no guarantee against long COVID except to not get COVID," Geng told the news outlet.