FDA Approves First-Ever RSV Vaccine For Seniors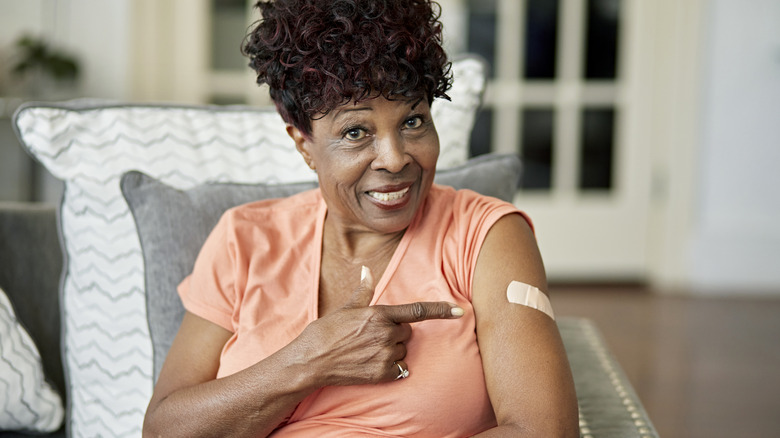 Xavierarnau/Getty Images
Even though pediatric hospitals saw a surge of respiratory syncytial virus (RSV) last fall, the virus also poses a serious risk for seniors. The Centers for Disease Control and Prevention estimates that 160,000 people over 65 are hospitalized for RSV each year, and as many as 13,000 lose their lives from the virus. Even though scientists have been working on an RSV vaccine for almost 60 years, the U.S. Food & Drug Administration (FDA) has approved its first RSV vaccine for seniors over 60.
Arexvy, which is manufactured by GlaxoSmithKline, was administered to half of the 25,000 seniors in its Phase 3 clinical trial, which was reported in a 2023 article in the New England Journal of Medicine. After a six-month follow-up, the drug was found to be 83% effective in preventing lower respiratory tract disease and 94% effective in protecting against severe lower respiratory tract disease. RSV in older adults can cause lower respiratory tract diseases such as bronchiolitis or pneumonia, according to the FDA.
What's next for senior RSV vaccines?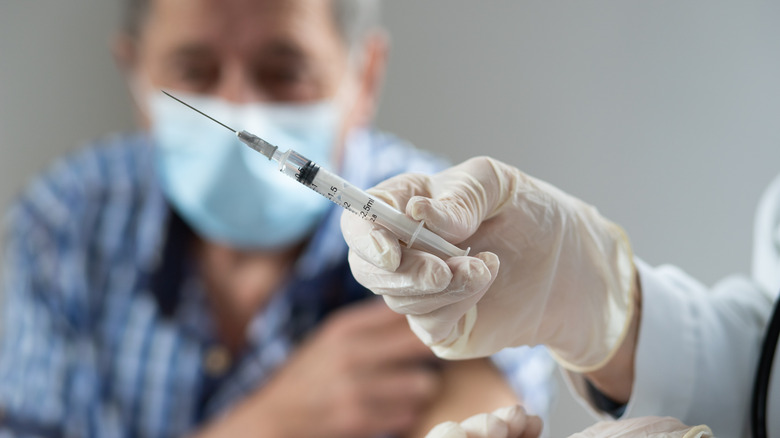 Melinda Nagy/Shutterstock
The FDA said that the vaccine's side effects were minor, and included pain at the injection site, headache, and joint stiffness. Some participants, including those in the placebo group, experienced atrial fibrillation. In previous clinical trials of Arexvy, two people who took the vaccine along with a flu vaccine developed encephalomyelitis, which is a rare inflammation of the brain and spinal cord. One person died from the illness. A participant who took Arexvy in a separate clinical trial developed Guillain-Barre syndrome, which is an immune disorder that affects the nerve cells.
According to CNN, more RSV vaccines are on the way for seniors. Pfizer has an RSV vaccine that could have FDA approval by the end of May. Moderna also could have FDA approval for its RSV vaccine in the next few months. Bavarian Nordic is finishing up clinical trials of its RSV vaccine and expects to have the results this year.