FDA Recalls Half A Million At-Home COVID Tests Due To Contamination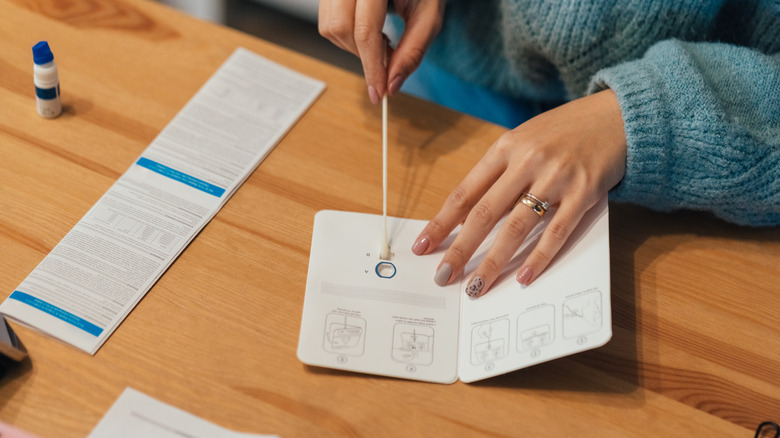 Martin-dm/Getty Images
The U.S. Food & Drug Administration (FDA) is recalling Pilot COVID-19 At-Home Tests after learning the liquid solution in the test kits had bacterial contamination. More than 500,000 test kits had been available for sale through CVS pharmacies and Amazon. None of the test kits distributed through the COVID.gov free federal program were affected.
The FDA found Enterococcus, Enterobacter, Klebsiella, and Serratia bacteria species in the liquid solution. These bacteria can affect people with weakened immune systems. The FDA said people could spill or come into direct contact with the contaminated solution when opening the single-use vial or performing the test. The contamination could also cause inaccurate test results.
The 44 contaminated lots of the Pilot COVID-19 test have white and blue packaging. The lot number is located on the front of the package just above the bar and QR codes. The affected lots begin with 53K, but you can find the list of specific lots on the FDA's recall. You can also enter your lot number at the website of Roche Diagnostics, which distributes the product.
What you should do if your kit is affected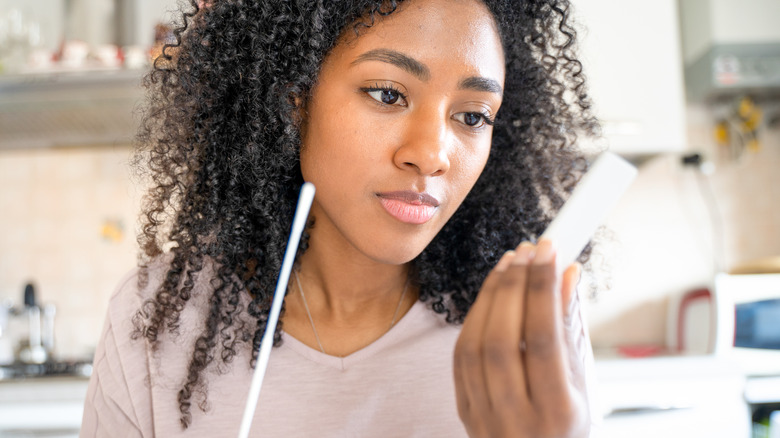 Tommaso79/Getty Images
The FDA advises throwing any contaminated test kits into your household trash and avoiding dumping the liquid solution into a drain. If you've come into contact with the liquid solution, use water to flush the solution away. Contact your medical provider if you notice a sign of infection such as fever or red eyes. You should also contact your doctor if you believe you were tested with a contaminated test. So far, the FDA has not received any reports of adverse reactions from using the test. Any adverse events should be reported using the FDA's MedWatch Online Voluntary Reporting Form.
Roche is offering a replacement test on its website — this can be requested by filling out an online form. If you need a COVID home test, you have until May 11 to order free tests from COVID.gov. You can also check the FDA's website to see if your expired COVID tests have an extended shelf life.