Federal Task Force Issues Dramatic New Recommendation For Women's First Mammograms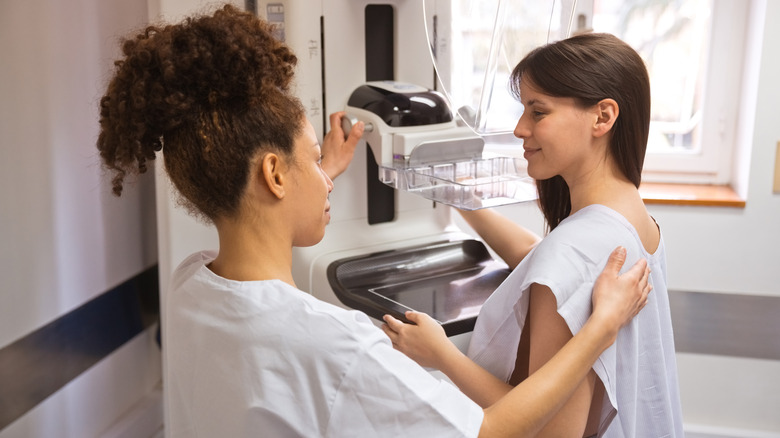 Izusek/Getty Images
The U.S. Preventative Services Task Force (USPTF) – an independent federal advisory panel of medical professionals – is now recommending women get their first mammogram at the age of 40. This updated recommendation lowers their previous recommendation in 2016 that women of average risk start getting a mammogram at age 50. The task force lowered the recommended age for mammograms when a 2023 report from the National Cancer Institute saw a noticeable increase in breast cancer incidences in women under 50 from 2015 to 2019. Black women, in particular, are more likely to be diagnosed at a younger age, and with more severe forms of breast cancer, than other populations (per WebMD).
The recommendation says that lowering the recommended age for mammograms will help reduce women's risk of dying from breast cancer by 19%. The new recommendation follows more closely with the American Cancer Society, which says women of average risk for breast cancer should start getting an annual mammogram at age 45. It also suggests optional screening as early as age 40. Women who are at high risk for breast cancer — for instance, those with a known mutation in the BRCA1 or BRCA2 genes, or who have an immediate family member who's been diagnosed with breast cancer — should begin breast cancer screening at age 30.
More research is needed on health disparities, dense breasts, and women over 75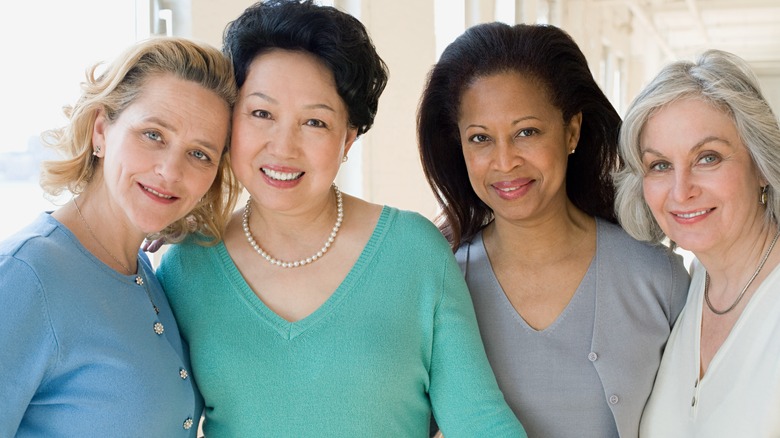 Image Source/Getty Images
The USPTF is also looking for ways to close the gap in health disparities among ethnic groups, particularly among Black women. "Ensuring Black women start screening at age 40 is an important first step, yet it is not enough to improve the health inequities we face related to breast cancer," Task Force vice chair Wanda Nicholson, M.D., M.P.H., M.B.A. said in a news release. "In our draft recommendation, we underscore the importance of equitable follow-up after screening and timely and effective treatment of breast cancer and are urgently calling for more research on how to improve the health of Black women."
Even though the U.S. Food and Drug Administration (FDA) issued new guidelines regarding notifying women of dense breasts on their mammograms, the USPTF said more research is needed to recommend an MRI or ultrasound for women with dense breasts. The organization also found the research inconclusive in weighing the benefits and harms of screening women over 75.