Are COVID Isolation Guidelines About To Change? What Experts Say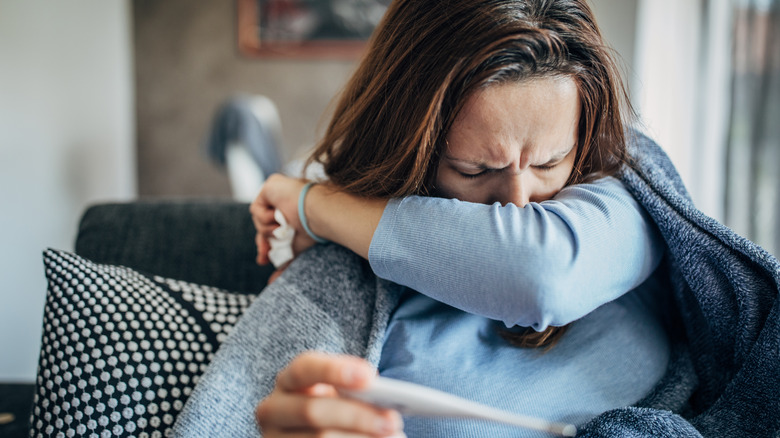 South_agency/Getty Images
As the COVID-19 pandemic evolved over the years, isolation guidelines evolved right along with it. With the public health emergency status having ended last month, current CDC guidelines outline that individuals who have tested positive for COVID should continue to isolate for five days — a guideline that has been in place since the end of 2021.
Now, some state officials have started making different recommendations to the public. This was the case in Oregon, where the state health authority suggested that those infected with the virus may return to work or school after they've been fever-free for 24 hours and feel improvement in their symptoms (via NBC News). These recommendations were based on low hospitalization numbers, wastewater testing, and high levels of immunity in the state. Dr. Dean Sidelinger, state epidemiologist for the Oregon Health Authority, told the news outlet, "That made us feel comfortable moving to a symptom-based recommendation for isolation."
Some experts support an alternate approach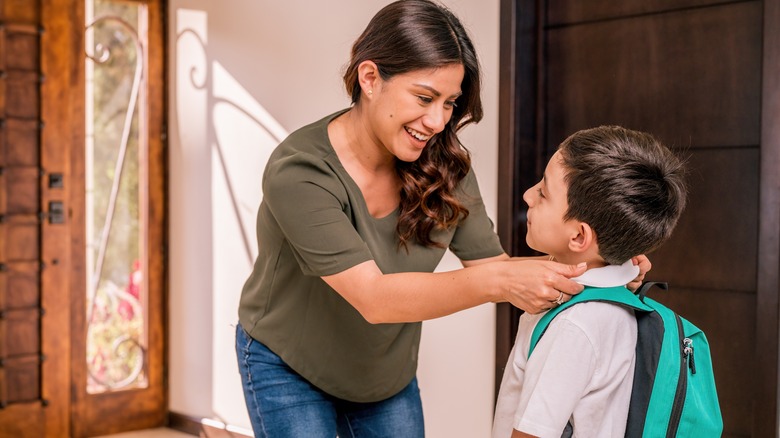 SALMONNEGRO-STOCK/Shutterstock
But those at the Oregon Health Authority aren't the only experts who have expressed similar sentiments. Chief infection control officer for Tufts Medicine Shira Doron, Associate Professor of Emergency Medicine at Boston University School of Medicine Elissa Perkins, and infectious-diseases specialist Westyn Branch-Elliman collectively published an opinion piece recently in The Washington Post, expressing the ways in which the five-day isolation guidelines may continue to hinder the public. For students, this means quarantining for one whole school week while their classmates continue in-person learning and socialization. The authors also noted the burden this places on caregivers, who would need to take time off of work to be home with them.
The experts also point out that there are no existing isolation guidelines in place for similar respiratory viruses. This includes the flu, which can be transmissible for as many as seven days after infection. Instead, the authors' suggested approach is similar to that of the Oregon Health Authority, arguing that the CDC should instead suggest that people stay home until they feel well enough to resume everyday life. Presently, however, NBC News reports that the CDC has not commented on any potential changes to the COVID isolation guidelines.