COVID Boosters Set To Be Updated To Target New Strains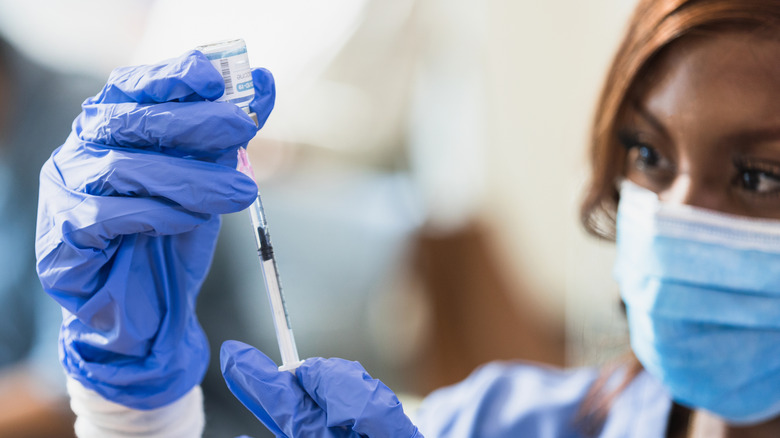 Sdi Productions/Getty Images
In the spring and summer of last year, the Vaccines and Related Biological Products Advisory Committee (VRBPAC) met twice to discuss updates to the makeup of COVID-19 vaccines for the 2022 fall season. On Thursday, June 15, the committee will meet again to review updates for the coming 2023 fall season, as outlined in an FDA briefing document. Health experts will evaluate proposals regarding which strains should be factored into the vaccines' new composition.
The committee will be taking into account findings from previous meetings held in January and March of 2023. In reexamining the current bivalent vaccines, experts intend to move towards a monovalent shot for those who are eligible, with booster shots available to those more susceptible to infection. This includes young children, those with compromised immunity, and older adults. Presently, picking which strains to incorporate into the 2023-2024 vaccine campaign is of the utmost importance, as NBC News reports that drug manufacturers will need ample time to update the new doses.
New vaccines likely to target XBB sublineages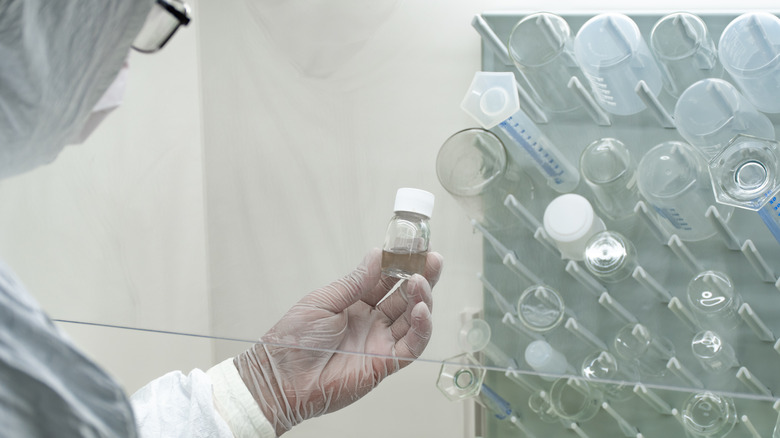 Michele Ursi/Shutterstock
The FDA reports that as of early June, XBB subvariants make up more than 95% of the current strains circulating across the country. CDC tracking data shows that the XBB.1.5 omicron subvariant presently occupies 39.9% of new COVID cases. XBB.1.16 is responsible for the second greatest number of new cases at more than 18% and XBB.1.9.1 accounts for 12.5% of cases.
As scientists continue to monitor COVID's viral mutations, experts anticipate that XBB.1.16 may overtake XBB.1.5 as the dominant strain in the U.S. by the end of the year, as outlined in the briefing. All things considered, experts highlight that the data points to the need for a monovalent XBB-lineage vaccine for the fall of 2023. Emphasizing the importance of continued updates to the vaccines on an annual basis, the FDA stated, "There is no indication that SARS-CoV-2 evolution is slowing down, though immunity appears to be mitigating severe clinical outcomes," as reported via Reuters.
According to NBC News, it is not yet known if the new vaccine composition will include the original virus strain or if the doses will be encouraged for all — or only specific populations.