First OTC Birth Control Pill Gets Approval From FDA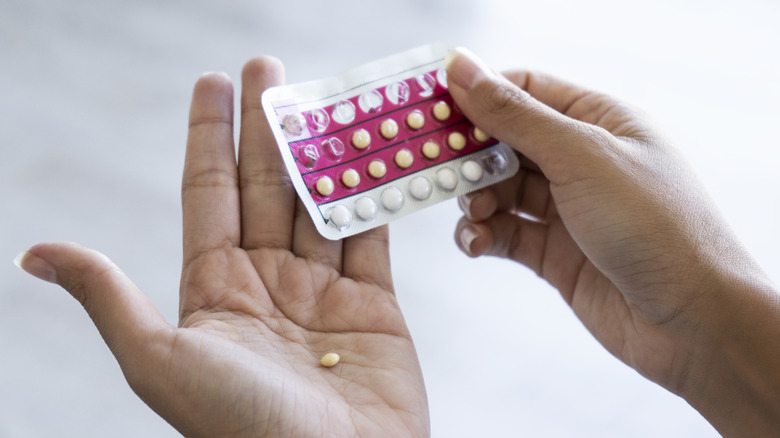 Mindful Media/Getty Images
The Food and Drug Administration has approved Opill (norgestrel), the first over-the-counter (OTC) oral contraceptive for purchase in pharmacies, convenience stores, and grocery stores across the United States. It will also be available online. The FDA believes that approval of an OTC birth control pill may reduce the number of unwanted pregnancies in the U.S. because people will no longer need a doctor's approval.
A 2023 study in JAMA Network Open found that 44.8% of the women who participated experienced "barriers to reproductive health care" (such as pap smears and birth control) in 2021. Women from "historically disadvantaged populations" encountered more barriers to reproductive services overall.
"Today marks a truly momentous day for women's health nationwide," said Patrick Lockwood-Taylor, the president and CEO of Opill manufacturer Perrigo, in a news release. "Opill has the potential to radically transform women's access to contraception and is a true testament of Perrigo's unwavering commitment to deliver impactful solutions that truly make lives better."
What to know about Opill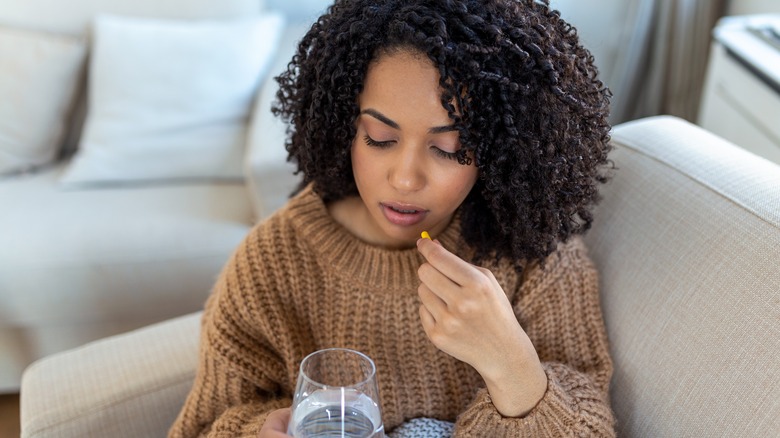 Photoroyalty/Shutterstock
Although other contraceptive methods have been available without a prescription, the FDA has stated that oral contraception is most effective "when used as directed." Opill is best at preventing unwanted pregnancy when taken on the same daily schedule.
While birth control pills can be used as emergency contraception (via UptoDate), the FDA stated that Opill shouldn't be taken for this purpose. Additionally, Opill can't protect against sexually transmitted diseases. Individuals who have had breast cancer or are taking another hormone-based product (such as a contraceptive patch) shouldn't use Opill. Opill should also not be taken by males or women who are already pregnant.
Some of the side effects associated with Opil include irregular bleeding, headaches, dizziness, and abdominal pain. Medications for seizures, tuberculosis, HIV/AIDS, and high blood pressure might interact with Opill. Opill might also interact with supplements that have St. John's Wort.
According to CNN, Perrigo hasn't set the retail price for Opill. You'll be able to find it in stores in early 2024.