Lisa Marie Presley's Cause Of Death Explained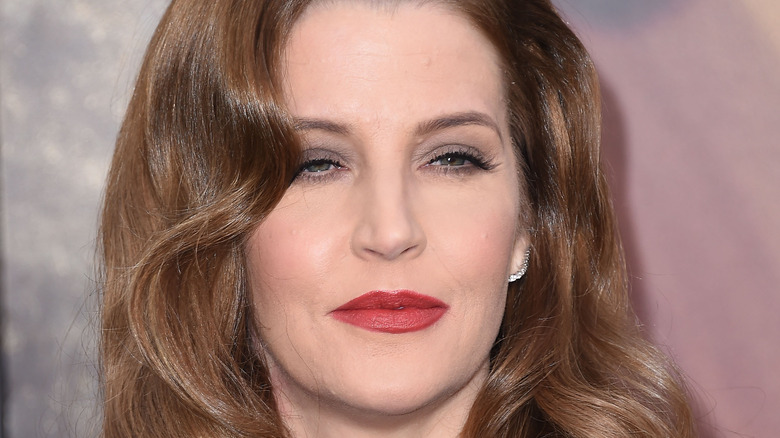 DFree/Shutterstock
On January 12, 2023, the Los Angeles County Fire Department received what they said was an emergency cardiac arrest call, reported via People, but later findings revealed that was not exactly the cause of her death. Lisa Marie Presley, musician and daughter of Elvis and Priscilla Presley, was taken to the hospital that morning where she died later that day. Born in 1968, Lisa Marie followed in her father's footsteps as a performer, releasing three albums over the course of her music career. She is survived by her three children, Riley, Harper, and Finley (via TODAY). Her son Benjamin died by suicide in 2020.
While Presley's death was initially attributed to cardiac arrest within the media, officials had been waiting on confirmation of her official cause of death for the last few months. "Presley was examined on Jan. 14 and the cause of death was deferred," said Sarah Ardalani, spokesperson with the LA County Dept. of Medical Examiner-Coroner, to CNN. "Deferred means that after an autopsy, a cause of death has not been determined and the medical examiner is requesting more investigation into the death, including additional studies. Once the tests/studies come back, the doctor evaluates the case again and makes the cause of death determination," Ardalani told the news outlet.
On July 13, 2023, the initial findings of the L.A. County Coroner were released, per TMZ. It turns out that Presley died from complications caused by a small bowel obstruction related to bariatric surgery — aka a weight loss procedure — she had undergone years prior.
What is a small bowel obstruction, and how is it lethal?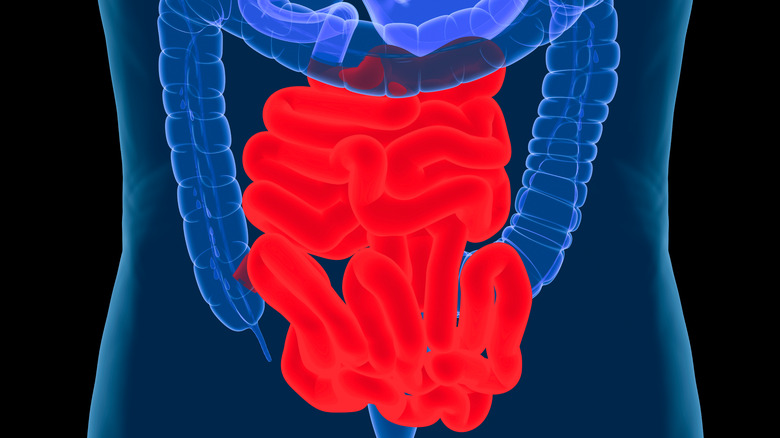 Raycat/Getty Images
As the Cleveland Clinic explains, small bowel obstruction happens when an obstruction or blockage forms in the small intestine, hindering the passage of digested food (solid or liquid) and nutrient absorption. When the small bowel is blocked, waste and gases accumulate above the obstruction over time. Per the experts at Saint Luke's Health System Kansas City, failure to treat small bowel obstruction promptly can lead to tissue death or bowel rupture, and may even cause death.
Obstructions in the small bowel may be the result of cancerous tumors, inflammatory bowel disease (e.g., Crohn's disease, diverticulitis), or hernias (via the Cleveland Clinic). They may also be caused by adhesion, or the post-surgical formation of scar tissue; this is said to be the top risk factor for small bowel obstruction in U.S. patients. In the case of Lisa Marie Presley, the coroner's report points to adhesion following a gastric bypass operation that the musician had several years earlier. Meanwhile, the toxicology report noted that "traces" and "therapeutic levels" of certain opioids were detected in her blood. While opioids are known to cause constipation (which can in turn cause small bowel obstruction), Presley's small bowel obstruction was directly linked to the aforementioned adhesion.