Mikael Angelo Francisco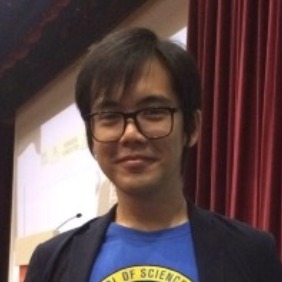 Location
Pasig City, Philippines
School
University Of The Philippines Diliman
Expertise
Science, True Crime, Pop Culture, Weird Facts
Mikael has been writing about science for nearly a decade, and he's become quite adept at simplifying complex concepts and making them enjoyable for readers.

His years as a journalist have greatly honed his research skills; no matter how difficult the topic, he always finds a way to get things done properly, and with as much information as he can get his hands on.

He's deeply passionate about debunking misinformation for the general public, and he hates fake news. Everything he writes comes from sources that he double- and triple-verifies.
Experience
Mikael Angelo S. Francisco is a multi-awarded science journalist and book author based in the Philippines. He has written about science and pop culture for various local and international websites, including a few major Philippine news organizations, over the past decade. He is also the editor-in-chief of FlipScience.ph, a science news and features website he co-founded in 2017.
Education
Mikael graduated with a bachelor's degree in Communication Research from the University of the Philippines Diliman. The course helped him hone his writing and research skills.