Ask Your Pharmacy One Question For Big Savings On Medication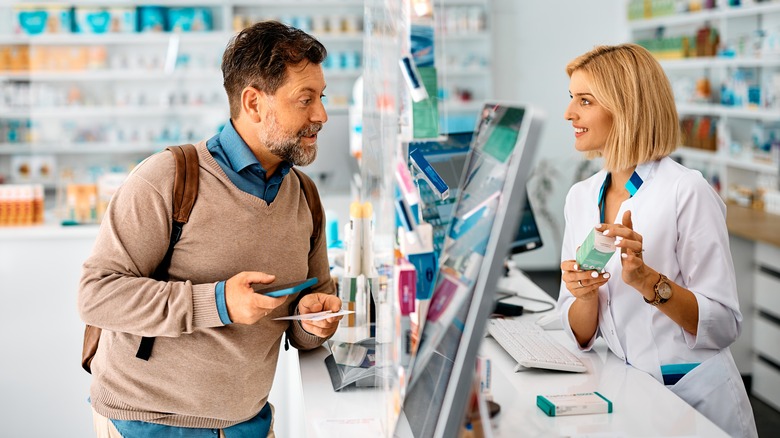 Drazen Zigic/Shutterstock
Even if you don't have a chronic condition, medications can be outrageously expensive. An occasional problem with sleep will cost you $296 for the generic form of Ambien, and if you get the generic drug tadalafil, you'll still need to fork over $518 a month for erectile dysfunction (via GoodRx). Although insurance might pick up part of the cost of your medication, there are a few ways to save big on your prescriptions, even if you don't have insurance.
For one, you can shop around at different pharmacies. According to Consumer Reports, some pharmacies can vary prices by more than $100 for a prescription. Drug manufacturers will also offer discounts for some of their medications if you qualify for their assistance programs. Yet if your current pharmacy is convenient because it's next to your favorite coffee shop, you can ask your pharmacy if there are any discounts available for your specific medication.
Discounts can sometimes be cheaper than insurance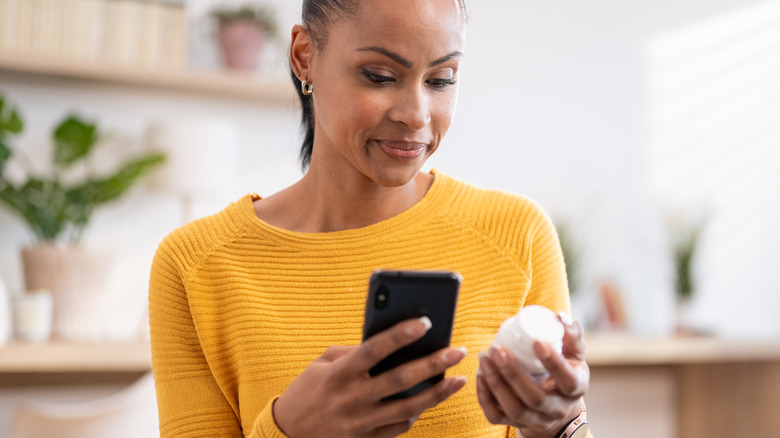 Vm/Getty Images
Consumer Reports says that pharmacies will automatically use whatever insurance you have on file with them. That might be fine if your insurance requires you to pay a small copay for your prescription. However, if you have a high deductible or your insurance only pays a certain portion of your medication, it might be cheaper to look into third-party online discounts, such as GoodRx.
You'll need to do a little investigating before you get your prescription filled because different pharmacies have different retail prices for their drugs. On GoodRx, 30 tablets of the 40-milligram cholesterol medication atorvastatin could cost you $21.15 at Walgreens or $4.46 at Safeway's pharmacy, even though the retail price can be as high as $135. You'll find coupons for a 30-tablet bottle of sertraline (generic for Zoloft) on RxSaver for as low as $9 at Rite Aid. Both companies have apps, so you can research your prescriptions before leaving your doctor's office.
Other ways to save on your medication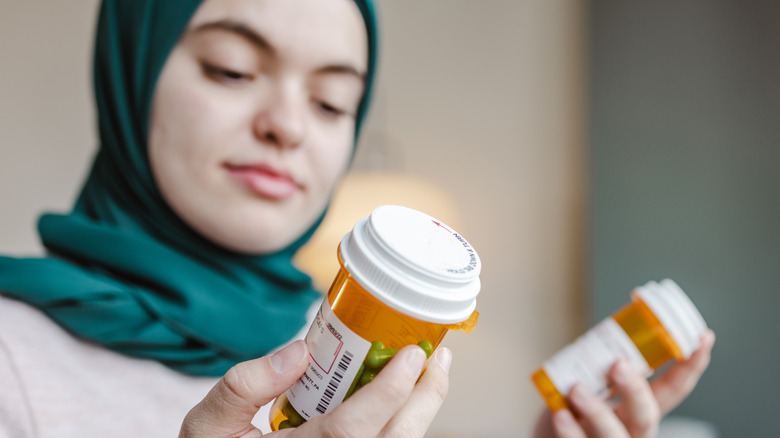 Maca And Naca/Getty Images
If you happen to get COVID (again), you probably won't find the antiviral treatment Paxlovid on RxSaver or GoodRx. That's because the U.S. government purchased 20 million courses of the $530 treatment and made them available at no cost. The drug isn't available without a prescription, so you'll still need to see a medical provider for the prescription. If you don't have a doctor (or insurance), you can become a member of Mira for $45 a month and see a telehealth provider for $5.
Blink Health also lets you schedule a telemedicine appointment with a doctor if you don't have a prescription. After you get your prescription, you can find a discount for your medication on the website and have it delivered for free. For example, if you're a little embarrassed to see your doctor about hair loss, you can get your online doctor's visit and the medication finasteride for just $10. You can also shop for other discounted medications and have them delivered at no cost.