Why The Health Insurance Death Spiral Is So Dangerous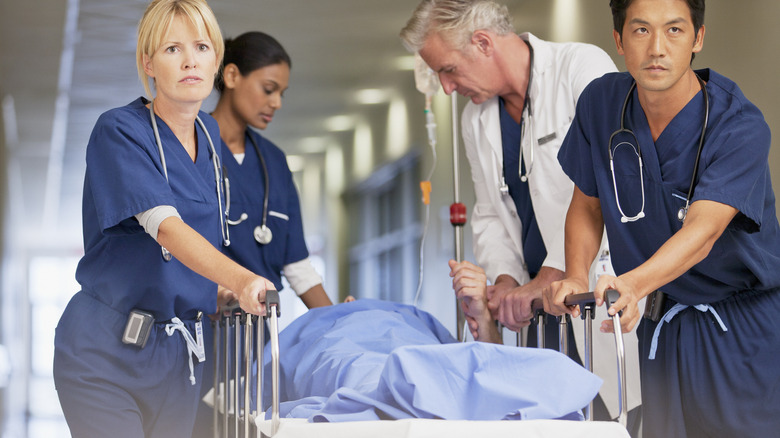 Sam Edwards/Getty Images
Healthcare is expensive in the United States compared to other countries. According to the Peter G. Peterson Foundation, the United States spent 18% of its gross domestic product (GDP) on healthcare — about $4.3 trillion. If you break it down per person, that's $12,900 on average, which is twice what people in other countries pay.
According to eHealth, about 49% of people get their insurance from their employers. That leaves other people to get health insurance through private insurance or public programs such as Medicare, Medicaid, Children's Health Insurance Program (CHIP), or the Affordable Care Act (ACA). Yet 8.5% of people in the United States remain uninsured (via The Commonwealth Fund). People who are uninsured say that health insurance costs too much for them (via Kaiser Family Foundation).
Even though the ACA was intended to offer health insurance for people who couldn't get health insurance from employers, premiums in the ACA marketplace significantly rose in 2017 and 2018. That caused a drop in people enrolling in the ACA, which caused the fear of a death spiral. A death spiral occurs when healthy people drop out of the insurance marketplace, leaving health insurance companies with less money to pay for costlier patients with health conditions. As insurance companies struggle to cover costs, they can drop out of the health insurance marketplace, leaving those with health insurance without coverage (via Milliman). The death spiral can cause death rates to rise among the uninsured.
The biggest fear of a death spiral came in 2017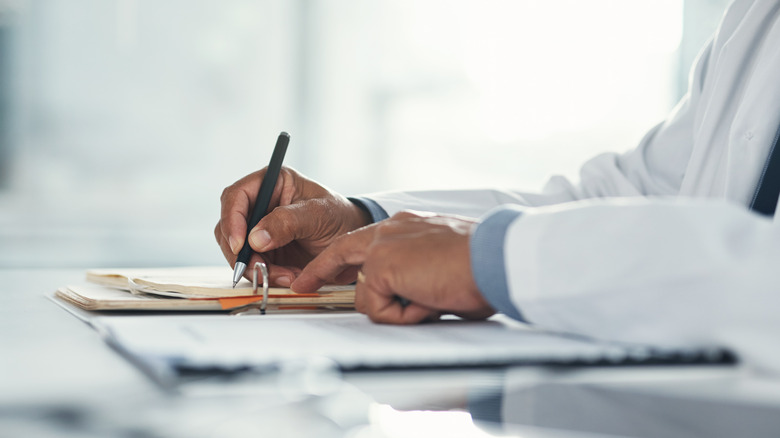 Shapecharge/Getty Images
To increase the number of healthy people in the health insurance pool, the Affordable Care Act required all people in 2014 to either have health insurance or pay a tax penalty, according to a 2020 article in Health Affairs. When efforts to eliminate this mandate began in 2017, health insurance companies in the ACA marketplace began to pull out of the state exchanges, according to The New York Times. The Trump administration also threatened to cut the health insurance subsidies that helped offset the cost of the ACA insurance premiums.
Aetna pulled out of Virginia's exchange in 2018, and Humana intended to pull out altogether. CareFirst in Maryland had planned a 50% increase in 2018 because the individual mandate would be repealed. Anthem had planned to increase its premiums in 2018 by up to 38% in Connecticut, assuming the subsidies would be available. If not, they'd have to hike the prices even more. Anthem expected it would have to serve people with greater healthcare needs. This threatened the future of the ACA and created fears of a death spiral.
Fears of a death spiral in 2017 faded as the U.S. government maintained its subsidies. According to FiveThirtyEight, 83% of people on the health insurance exchange get government subsidies to help pay for their plans. However, the death spiral could affect other groups.
A death spiral could affect small businesses and middle-income people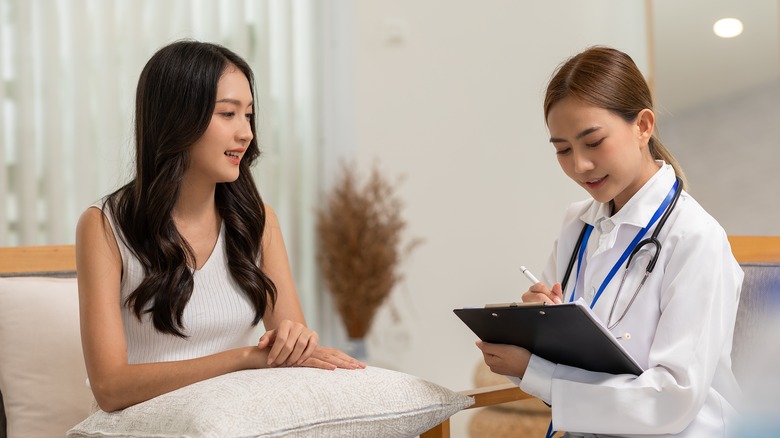 220 Selfmade studio/Shutterstock
Although the government subsidies help offset the health insurance premiums offered by the ACA, these subsidies are only available for people with income near the poverty line. People with higher wages who buy into the exchange don't get subsidies, so they're more likely to suffer from the price increases. It's a death spiral for the middle class because the people with the lowest income get a substantial subsidy, while middle-income families have fewer options for coverage. Even people whose income is two or three times above the poverty line are less likely to obtain health insurance through the ACA exchange, according to FiveThirtyEight.
Small businesses could also face a death spiral as health insurance premiums continue to increase, according to Boston Business Journal. Small businesses struggle to cover the cost of the premiums, which poses a problem because employers can't afford to give their employees wage increases. Rather than participate in group insurance plans through their employer, younger and healthier populations are looking for cheaper alternatives for health insurance. This could make health insurance options unsustainable for small businesses because health insurance companies will need to raise the premiums to cover the cost for the older, unhealthier groups.