The Two Drugs That Reportedly Didn't Play A Role In Matthew Perry's Death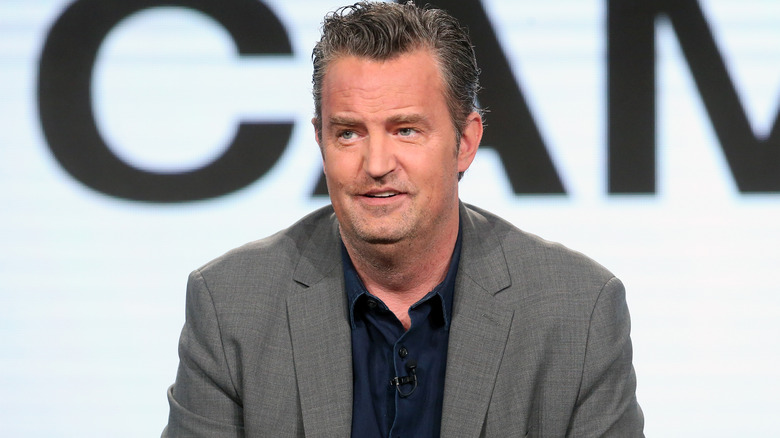 Frederick M. Brown/Getty Images
After Matthew Perry's untimely death at age 54 last weekend, many have been left to wonder precisely what happened to lead to this unfortunate and heartbreaking outcome. While the official cause of death is still yet to be determined, early testing has revealed Perry had neither fentanyl nor methamphetamines were in his system at the time of his demise (via TMZ). Additional tests are underway that will be able to uncover anything else that may have been on board when he died, but it's reported that it can take upwards of four to six months to finally get answers.
Perry is well known for his time as Chandler Bing on the hit TV series "Friends," and he was also open and candid about his drug addiction. In an interview with The New York Times in 2022, he went into detail about his experience with addiction as well as sobriety. He also opened up about how the TV show "Friends" was merely a chronicle of his life of substance abuse. This has left a lot of people wondering if drugs came into play at the end of his life on October 28.
Get an understanding of what these initial drug reports mean and why Perry's cause of death might not be apparent for months. We'll also dive into why Perry's open battle with drug addiction might leave us all wondering until the very end.
The long road to Matthew Perry's cause of death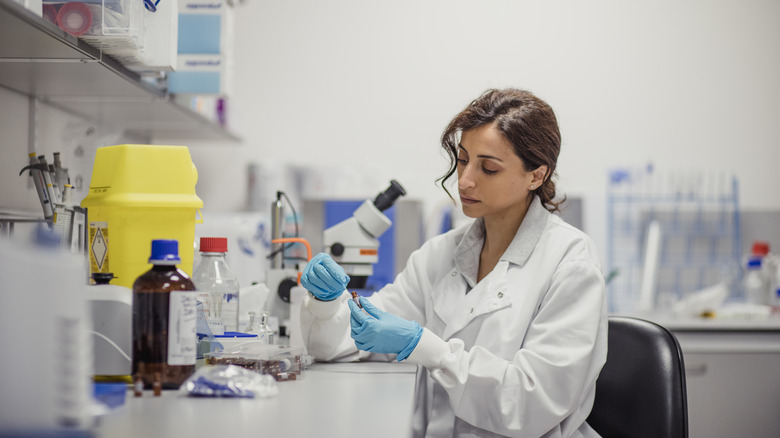 Solstock/Getty Images
While it might seem like getting a drug test after death would be as simple as getting one before, it's really not the same at all. The toxicology process has many different steps and areas that are thoroughly studied before a definite cause of death can be accurately determined. According to WebMD, blood, urine, and tissue samples are taken by the coroner during the autopsy. "We collect blood from different areas, such as the femoral vein [in the leg] and heart blood," Barbarajean Magnani, Ph.D., M.D., chairwoman of the Toxicology Resource committee for the College of American Pathologists told WebMD.
The first test performed, known as an immunoassay, is a basic drug screening for specific opiates, amphetamines, alcohol, and barbiturates, according to Magnani. According to the International Journal of Biomedical Science, immunoassays look for specific antigens and antibodies within the urine or blood to help them find those pharmaceuticals. These tests typically require higher quantities of the drugs to get a positive reading. Later, there are additional tests with the blood and tissue that are more sensitive and can detect smaller amounts of the drug in question (if present).
WebMD noted the various forensic tests needed could take more time since some have to be sent out to specialized facilities for processing. Additionally, any initial tests coming back positive or inconclusive require new tests to be ordered. Therefore, understanding if drugs may have played a role in Perry's death at his Los Angeles home could leave us waiting months for more definitive answers. 
Understanding Perry's history with addiction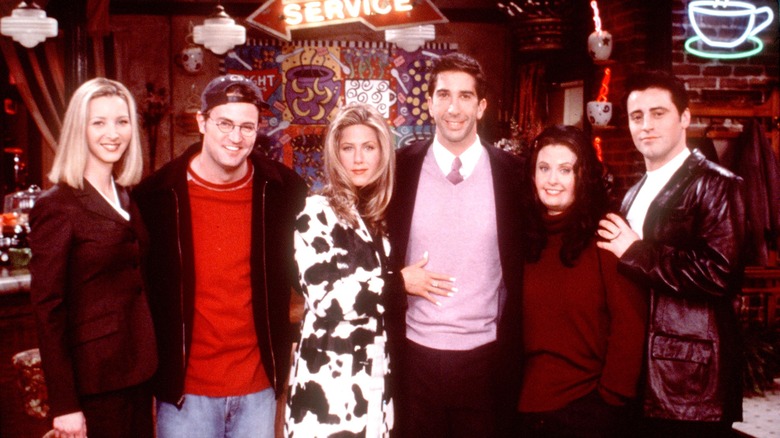 Getty Images/Getty Images
With over half of people 12 and over using an illicit drug at least once and more than 700,000 drug overdose deaths since 2000, Matthew Perry was far from alone as he sought sobriety (per the National Center for Drug Abuse Statistics). It's also important to understand addiction isn't something substance abusers choose. According to the National Institute on Drug Abuse, addiction is characterized as a chronic disease where seeking drugs is compulsive and difficult to control.
Additionally, continuous drug use changes the brain chemically to challenge the abuser's self-control for drugs, which is persistent even after the drugs are stopped. Therefore, the want or need to gain the drugs never truly wanes. Perry stated in his own words, "I've probably spent $9 million or something trying to get sober." And, during his interview in October 2022, he mentioned that he was, at the time, 18 months sober, which is no small feat.
However, the abuse of opiates on your body causes other issues as well. According to the National Institute on Drug Abuse Advancing Addition Science, drug use can lead to increased risks of heart disease, stroke, cancer, and mental health issues — all of which could theoretically play a role in Perry's death. Understanding all these different areas is vital to getting a clear cause of death for the man who was everyone's friend. 
If you or anyone you know needs help with addiction issues, help is available. Visit the Substance Abuse and Mental Health Services Administration website or contact SAMHSA's National Helpline at 1-800-662-HELP (4357).