Pfizer's COVID-19 Vaccine Could Be Approved Sooner Than You Thought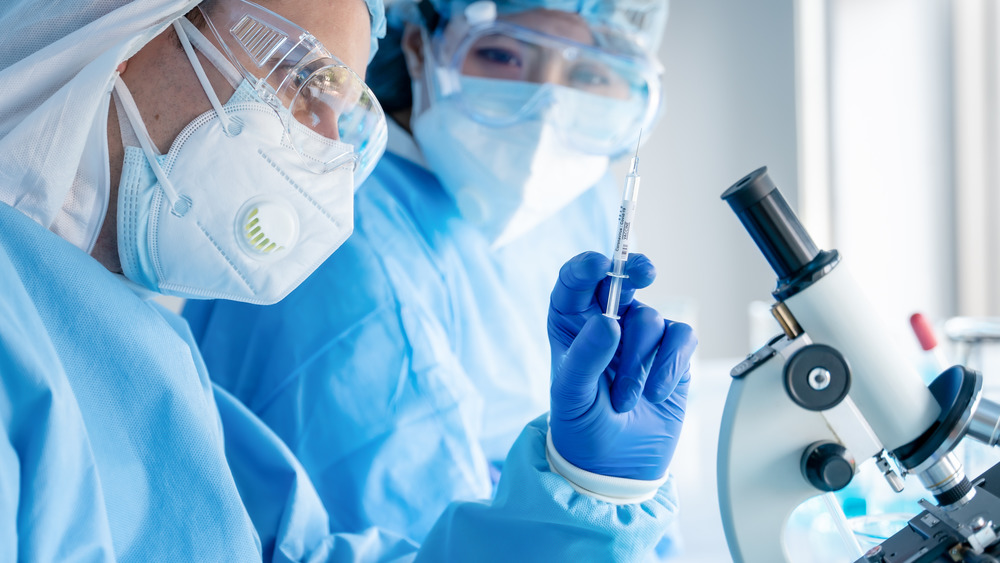 Shutterstock
News about potential COVID-19 vaccines has finally taken a turn for the positive in the past week, with two major pharmaceutical companies reporting that early data from the final phase of their vaccine trials proved successful. Pfizer, the first company to announce their findings last week, announced today that they would be seeking emergency authorization for use from the Food and Drug Administration (FDA) to begin production of the vaccine. The projected date for approval hasn't been released though, so don't get too excited just yet.
In case you haven't been following along, here's a quick recap of the recent vaccine news: On November 9, Pfizer announced that early results from their Phase 3 clinical trials indicated the vaccine was "better than 90 percent" effective in 100 or so participants (via CNN). A few days later, pharmaceutical company Moderna announced their vaccine trial was 94.5 percent effective, and again, that data is also from around 100 participants (via CNN). And today, Wednesday November 18, Pfizer announced that in their final analysis which consisted of around 8,000 participants, the vaccine was actually 95 percent effective, with no serious safety concerns (via CNN). 
The Pfizer vaccine was tested on over 40,000 volunteers, and even in the older group (65-plus years), it was found to be 94 percent effective at preventing the virus. Additionally, no dangerous side effects were reported, and the safety data milestones required by the FDA for Emergency Use Authorization (EUA) has been achieved, according to a press release from Pfizer. Only fatigue and mild headaches were reported as side effects in under 3 percent of the volunteers.
What do we know about the vaccine so far?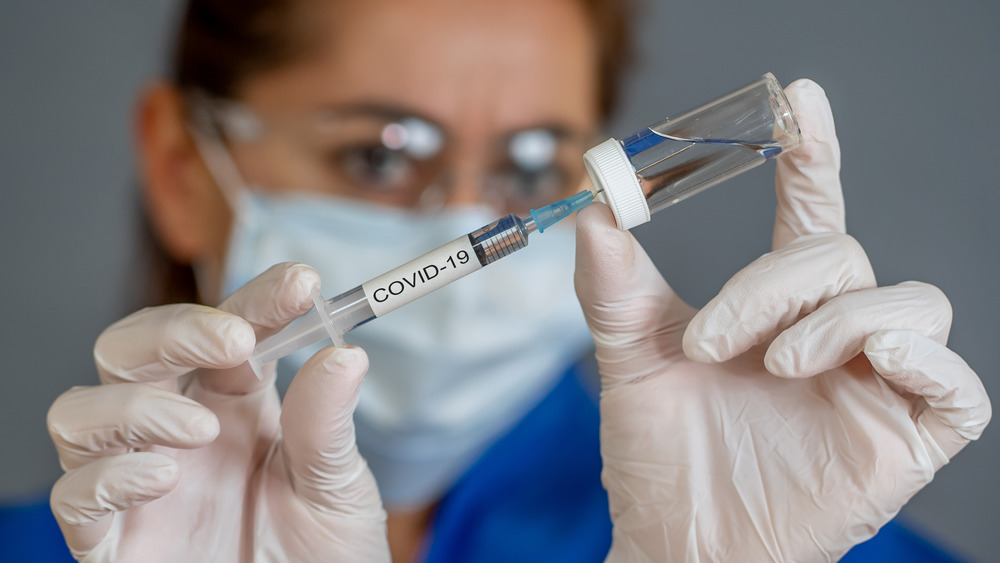 Shutterstock
"The rapid protection this vaccine provides — combined with its tolerability profile in all age groups studied so far — should help make this vaccine an important tool to address the current pandemic," Dr. Ugur Sahin, CEO and co-founder of BioNTech, Pfizer's German partner, said in a statement. There isn't yet any data on how long this protection could last, but the news is still promising.
In the coming days, the company announced that they'll be seeking emergency authorization for the vaccine from the FDA in the U.S., and plans to distribute 50 million vaccine doses by the end of the year, with another projected 1.3 billion doses in 2021. "The study results [of the vaccine trial] mark an important step in this historic eight-month journey to bring forward a vaccine capable of helping to end this devastating pandemic. We continue to move at the speed of science to compile all the data collected thus far and share with regulators around the world," Dr. Albert Bourla, Pfizer Chairman and CEO, said in a press release. "With hundreds of thousands of people around the globe infected every day, we urgently need to get a safe and effective vaccine to the world."
Of course, while the news of a vaccine is cause for excitement and optimism, now is not the time to let your guard down when it comes to protecting yourself and your loved ones from COVID-19. Continue to heed recommendations made by the Centers for Disease Control around hand-washing, mask-wearing, limiting indoor gatherings, and practicing social distancing.