How Eating Blueberries Every Day Benefits Your Health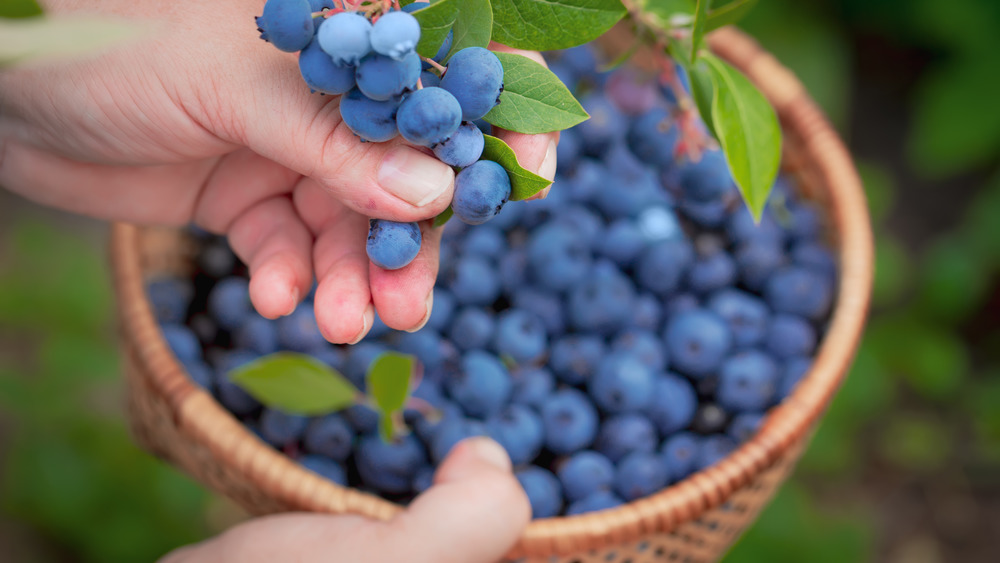 Shutterstock
Blueberries don't just taste good. They're full of all sorts of health benefits, too. In fact, they're kind of a superfood — according to a recent study published by The Journals of Gerontology, eating just 200 grams of blueberries every day could potentially reduce your risk of cardiovascular disease by up to 20 percent (!!). But that's not all blueberries can do for you. 
As Ella Davar, an integrative dietitian nutritionist, told Shape, "Blueberries are one of the healthiest fruits, not only due to their high vitamin C content, but also antioxidants, phytonutrients, and fiber that are protective against oxidative stress." They can help with brain function, improve your memory, boost your vision, and even fight cancer. Yep, you read that right. According to Jenn LaVardera, a registered dietitian and Naturipe Nutrition Expert (via Real Simple), "Blueberries have been shown to fight cancer by blocking inflammation, preventing DNA damage, and killing cancerous cells."
Eating blueberries every day can work wonders for your skin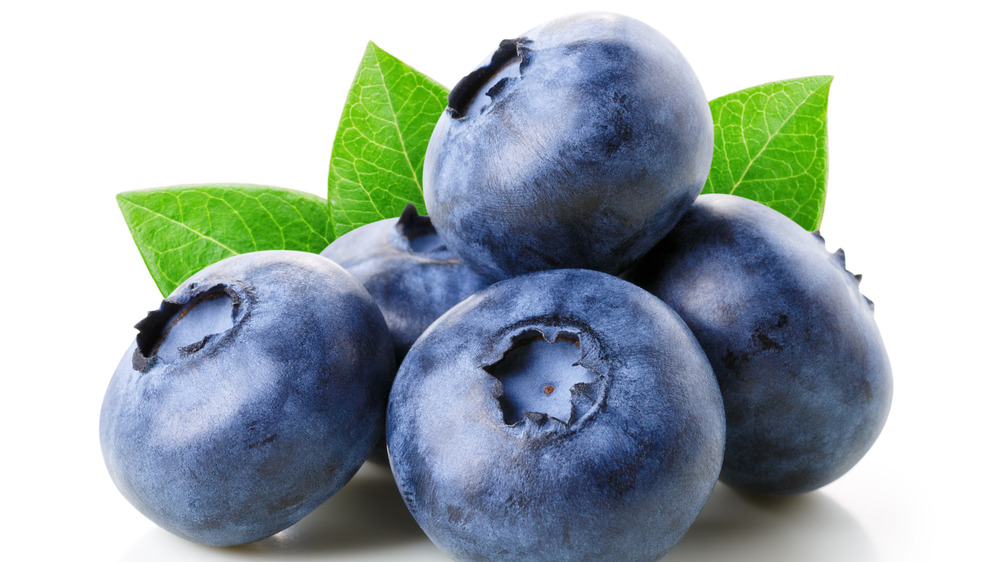 Shutterstock
Due to their high content of vitamin C and antioxidants, blueberries can also work wonders for your skin. "That deep blue/purple color that makes blueberries so gorgeous translates to helping your skin look young too," registered dietitian Stephanie Clarke revealed to SELF. "This color is a result of compounds called anthocyanins, powerful antioxidants that shield the skin against harmful free radicals that can damage the collagen that keeps your skin firm," she continued. Sign us up!
So, how can you integrate blueberries into your everyday diet? It's easier than you think. Simply add them to your morning smoothie, breakfast oats, or favorite yogurt, or eat them on their own. They're the perfect desk-side snack and a great after-dinner treat, especially when you're trying to cut back on pudding. You can even use them as sweetener in muffins and (healthy) cakes. No excuses!