The Strict Diet Rebel Wilson Follows To Lose Weight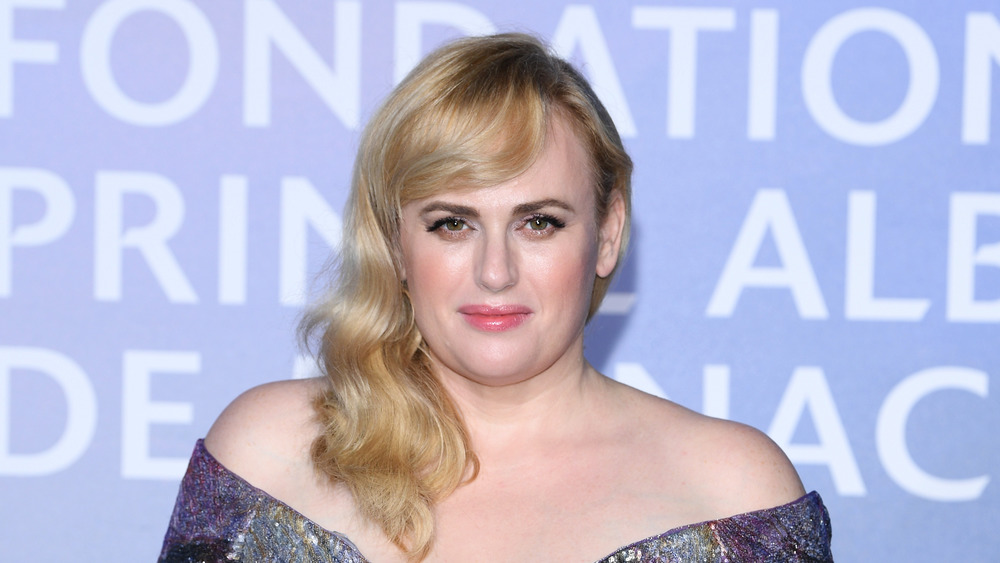 Pascal Le Segretain/Getty Images
Rebel Wilson is a comedian and actress who has been known to make us laugh out loud on more than one occasion. You may know her best from her roles in Pitch Perfect, How to be Single, or Cats. Yes, Wilson has proven to be one funny Aussie lady, but her most recent weight loss has left us more lost for words than ready to laugh. According to Everyday Health, Wilson is following the Mayr Method while on what she calls her "year of health." Her transformation has been jaw-dropping, and we're curious to know how she's done it.
Wilson has been spending a lot of time at VivaMayr, a luxury medical detox and wellness center in Austria where she is practicing the Mayr Method. She first visited in 2019 and came back for longer stays in 2020, reports People. So what exactly is the Mayr Method? The method was created by Dr. Franz Xaver nearly 100 years ago, and is based on four pillars: medicine, nutrition, exercise, and awareness, says Everyday Health.
Wilson is taking a more holistic approach to health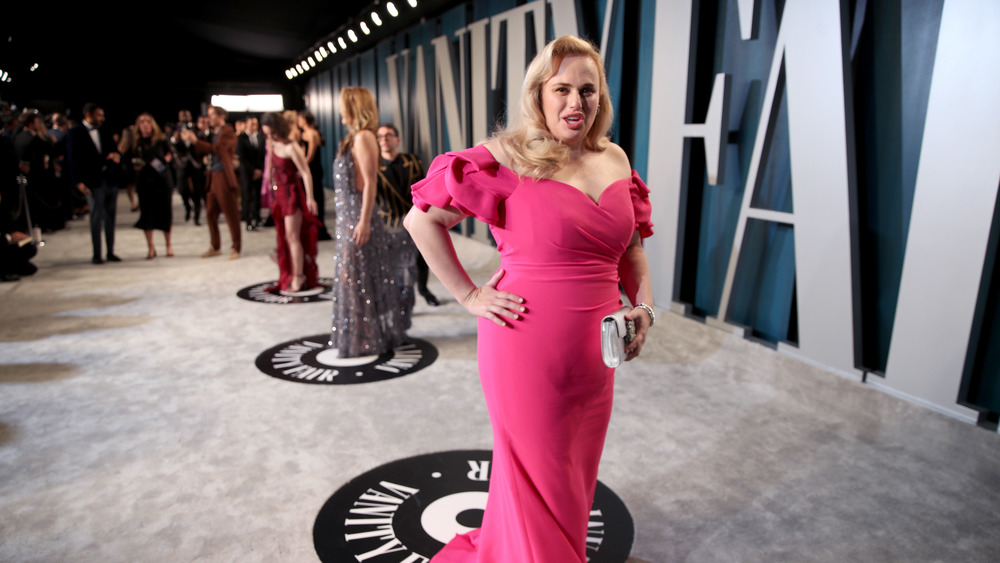 Rich Fury/vf20/Getty Images
Clients at VivaMayr are encouraged to eliminate snacking, reduce gluten and dairy consumption, and be mindful of how they chew their food, says People. The Mayr plan includes a diet on foods that are high in alkaline. Dr. Maximilian Schubert, the medical director of VivaMayr explains to Today, "The main idea behind this is if people have a healthy gut system and healthy digestive system, then they are going to have a holistic approach of health," he says. 
Wilson appears to be a fan of the approach. She has a goal this year to weigh 75 kilos (roughly 165 pounds) and has recently returned to the medical resort again. "I went back because 2021 is going to be an insanely busy year with project after project, so I wanted to come back to VivaMayr," tells People. She also went in hopes to "boost my immune system and lose my last two kilos."
Her diet is paired with an intense workout regime
In addition to following the Mayr Method, Wilson has also been breaking a sweat. Her trainer, Jono Castano Acero, gives E News in an interview about how she works out. He explains that a typical workout week with Wilson includes six sessions that combine HIIT routines with strength and mobility. He goes on to share how he is there for Wilson even outside of their training sessions together. "Having a personal trainer that is checking up on you all the time and keeping you focused is the key to helping someone stay on track and dedicated," he says. "Training is not just about the 45 minutes, it's also how you can keep someone motivated outside of that time."
So, luxury medical spas and personal trainers — we know Wilson's road to a new figure can't be followed by us all. But she appears to be all-in on the road to become a healthier person. That's the kind of attitude that motivates us in our quest for our own great health!