Do Diet Pills Actually Work For Weight Loss?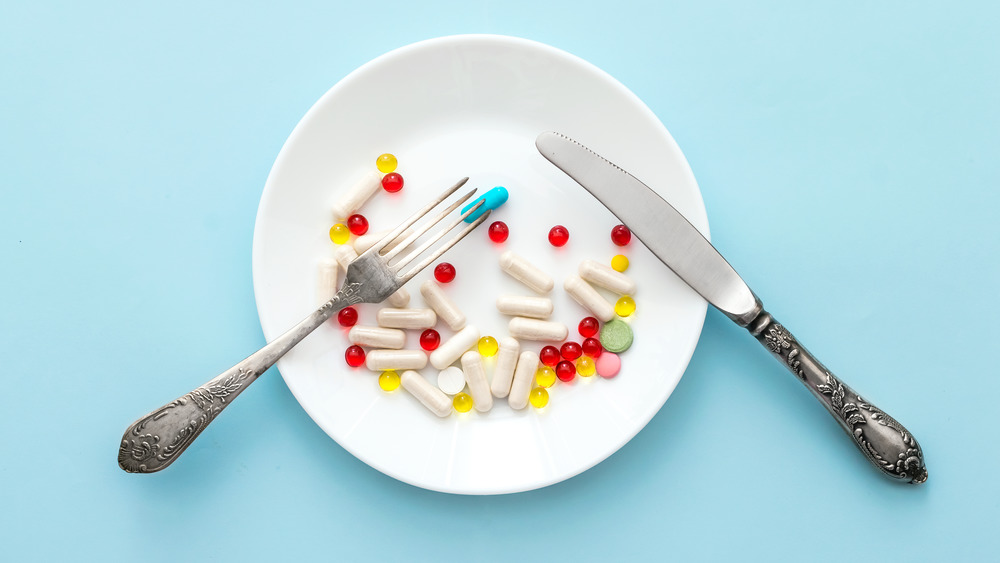 Shutterstock
The battle to lose weight can feel like just that — a long and challenging battle filled with stress. Luckily, there is a multitude of options to assist us in our attempt to shed those extra pounds. Gym memberships and healthy pre-made meals get the thumbs up as socially accepted methods, but what about diet pills? We know they're popular, but do they work?
According to Insider, Americans spent $2 billion on weight-loss supplements in 2015. This billion-dollar industry is split into two categories: prescription drugs and over-the-counter supplements. Both categories may share a common goal of contributing to weight loss, but they are not made or regulated alike. 
We can start by looking into prescription drugs first. There is a contrast between unregulated weight-loss supplements, and medicines that have received the Food and Drug Administration's (FDA) stamp of approval, says Healthline. Some people have shown to benefit from the FDA approved prescriptions while under their doctor's supervision.
In the sea of long-term weight-loss drugs, only a few have been approved by the FDA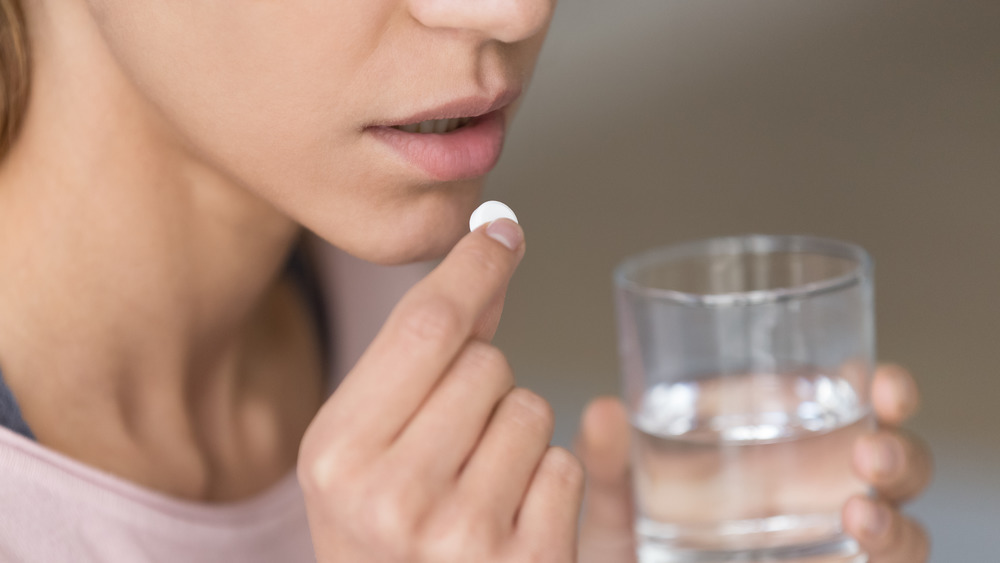 Shutterstock
Currently there are five FDA-approved prescription drugs available for long term weight-loss, claims Insider. These five are sold under six different brand names called: Saxenda, Belviq, Contrave, Xenical, Alli, and Qsymia. All five of these weight-loss drugs have undergone studies that proved their significance when it came to aiding in long-term weight loss. For short-term weight-loss, there are only four drugs with FDA approval, says Healthline. Their brand names include: Bontril, Tenuate, Didrex, and Adipex-P and Fastin. If you are considering taking a prescription weight-loss drug, consult with your doctor first and read up on possible side effects.
On the other hand, over-the-counter supplements are far less regulated and can make loads of unproven claims in their advertisements. How can this be? According to Insider, there is no federal law requiring FDA testing and approval of dietary supplements before they are put on the market. This is because they are not legally viewed as medication. 
Over-the-counter medications and their sensational advertisements may be alluring, but be aware of what you are ingesting. The ingredient labels on the back of these dietary supplements bottles are often as understandable as a foreign language. And as VerywellFit claims, it is only the responsibility of the manufacturers to make sure their product is safe.
Sensational advertisements and claims have given weight-loss pills a poor reputation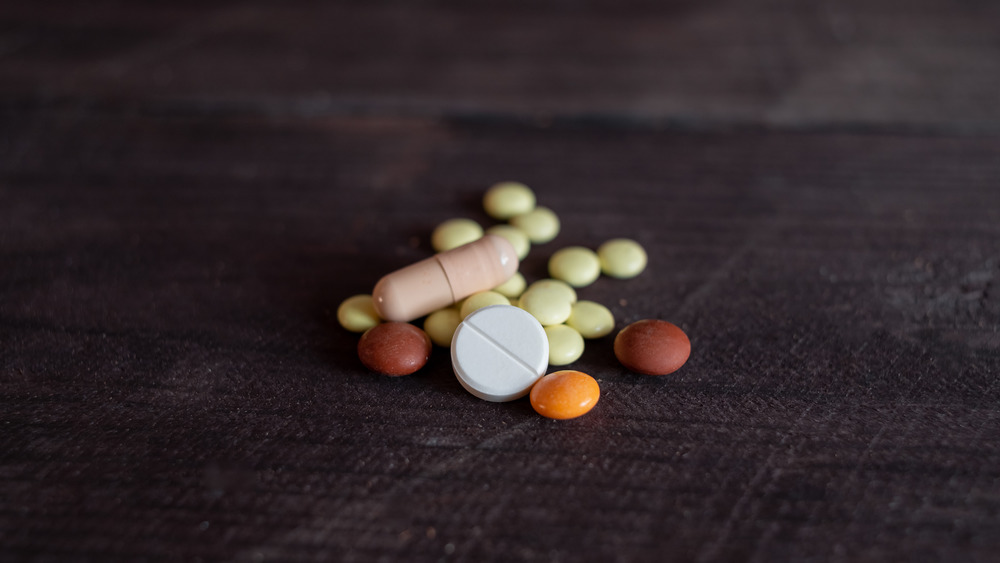 Shutterstock
This ability to make misleading claims and minimal regulation of what is sold on the dietary supplement shelves is perhaps why diet pills don't have the best reputation in general. Pieter Cohen, M.D., a physician at Harvard Medical School and the Cambridge Health Alliance who studies supplements, tells Consumer Reports, "The barrage of advertising leads us to think there's a magic way to melt away 10 pounds — even when we have no evidence that supplements work," he says.
So, do diet pills work? The answer is fully dependent on which one you take and what your expectations are. If you are considering taking an over-the-counter supplement, you can check out the National Institutes of Health Office of Dietary Supplements. The NIH shares a comprehensive list of what ingredients are used in specific supplements, as well as updated information about their safety and effectiveness. 
So if you decide to take a pill, prescription or over-the-counter, during your weight-loss battle, the most important thing is to stay safe by consulting with your doctor, and knowing exactly what you are putting into your body.