Does Soy Sauce Have Gluten?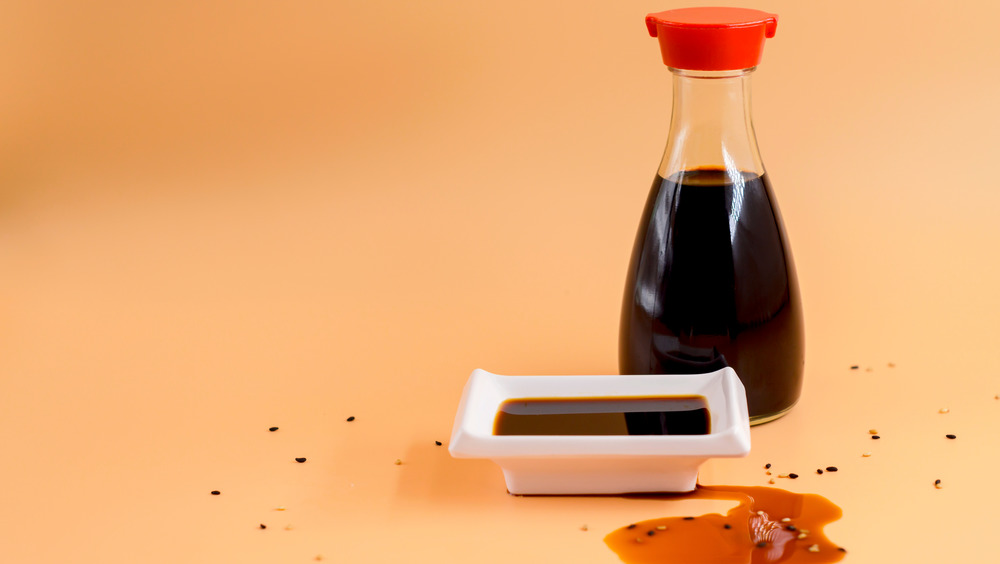 Shutterstock
Trying to avoid gluten in most of today's food is like trying to play Minesweeper without those little number hints. You can make some pretty good guesses but you're more likely to hit a mine — or find gluten — than not. And soy sauce is a great example of this.
Based on the name, it doesn't seem like soy sauce should have wheat in it. In a vast majority of soy sauces, however, wheat is a main ingredient. Kikkoman, which brands itself as "America's #1 soy sauce," lists wheat as the third of four ingredients used in their soy sauce. The company does offer a gluten-free version, but their main soy sauce line is not gluten-free.
As if this weren't confusing enough, an attempt was made in 2012 to brand Kikkoman's main line as gluten-free. According to Celiac.com, several soy sauce brands were tested for gluten content. Kikkoman, along with a few others, came back with fewer than 20 parts per million (ppm) of gluten. A few gluten-free groups argued that this qualified the sauces as gluten-free because the Codex Alimentarius Commission stated any food with fewer than 20 ppm of gluten was functionally gluten-free.
The Codex Alimentarius Commission (CAC) is part of the UN's Food and Agriculture Organization. Formed in 1963, the CAC creates the guidelines that many consumer food regulation groups use when evaluating products.
Avoiding gluten in soy sauce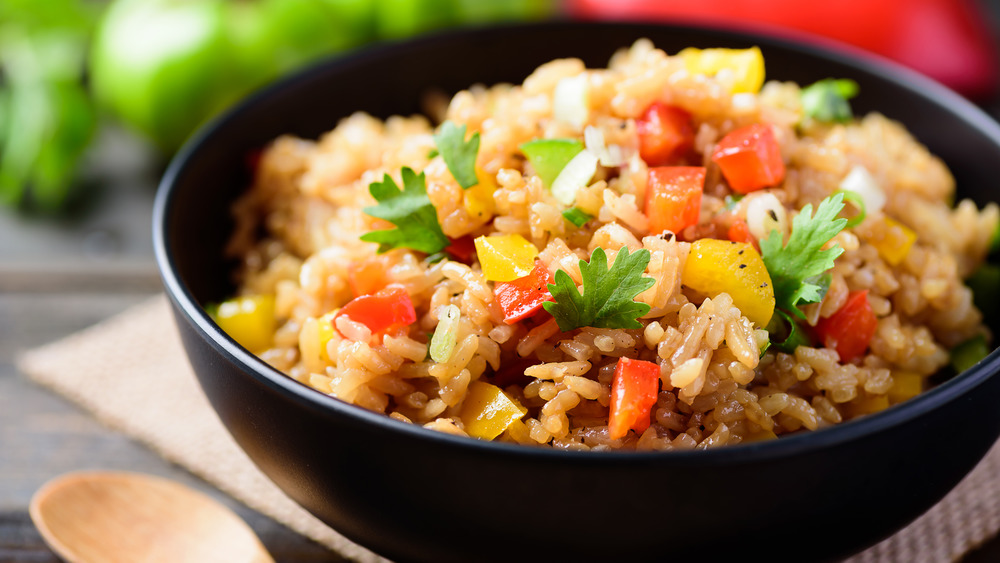 Shutterstock
The 2012 argument fizzled pretty quickly, however. The CAC might say that anything under 20 ppm is "functionally gluten-free," but gluten watchdog groups still maintain that if a product contains wheat, it is cannot be gluten-free. And as this article from Gluten Free Watchdog points out, the FDA and USDA agree. Anything made with wheat cannot carry the gluten-free label in the U.S., no matter the PPM content.
If you're craving soy sauce but can't consume gluten, look for gluten-free versions. They may also be listed as "tamari." Always check the label, though, just to be on the safe side. And the same goes for other sauces that use soy sauce as a base. These include hoisin sauce and unagi sauce, among others. You may also run into an issue when going out to eat because many dishes from east Asian countries are cooked in soy sauce. Unless these dishes are marked gluten-free, they are probably made with the kind of soy sauce that contains wheat.
Many grocery stores now carry gluten-free soy sauce, and an increasing number of restaurants are offering specifically gluten-free options. Just remember to ask if it's not specifically marked, and keep an eye on those sauces. Gluten is more widely used than most people know. However, avoiding it isn't impossible. You just have to know how to read the board and avoid those hidden mines.