Thinking About Doing A Virtual Race? Here's What You Need To Know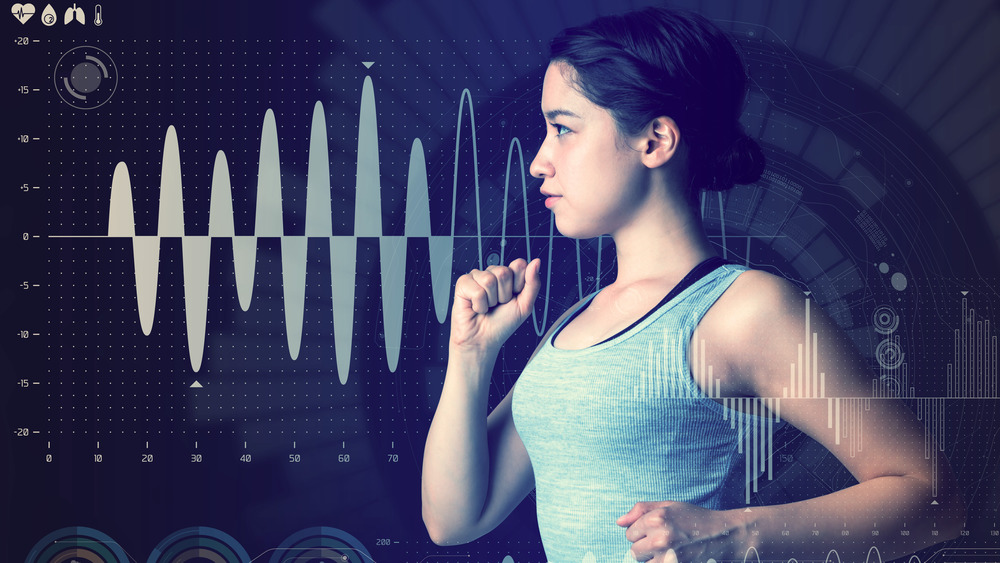 Shutterstock
The current COVID-19 health crisis has us rethinking the way we do things. And being a participant in a 5k, marathon or other type of race, is likely one of those things. Pre-pandemic, there was something pretty exciting about competing against yourself (or others) for a set distance while hundreds, even thousands of spectators cheered you on. And it wasn't just the feeling of accomplishment that came after crossing the finish line that made all those hours training worth it. It was the anxious excitement and nerves leading up to the day that made it all the more enjoyable. Luckily, there is still a way to build those pre-race day jitters and work towards your new goals. How?
By joining a virtual race. Sure, there are no crowds to cheer you on, but there are no questionable-looking porta potties or early start times. Here's what you should know before signing up. 
You choose your own start time, route, and distance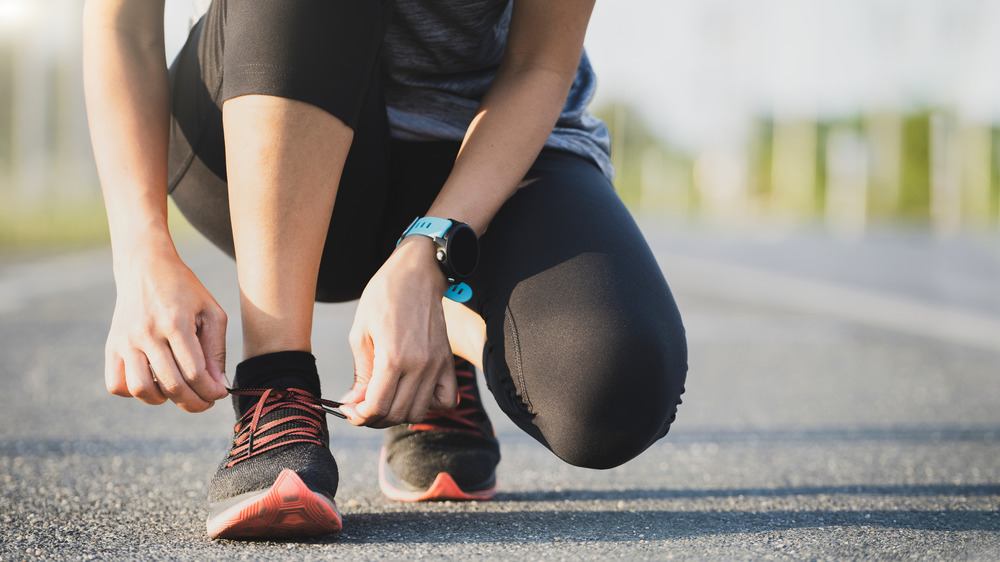 Shutterstock
So what is a virtual race? According to Go For a Run, a virtual race is a race that you can run anywhere, alone or with others, and at your own pace. Most virtual races have similar set ups as in-person races, claims Active. Future participants can sign up to a virtual race they find online by selecting their desired distance and paying the registration fee. The start time and route is up to each individual participant. After the race, the runners (or walkers) will log their finishing time on the website and later receive a medal in the mail. Some race organizations even send T-shirts and other race swag, too, shares Athletico.
If you're still looking for more incentives before signing up, Alex Anastasiadis, owner of Running on the Wall shares with Active that preparing for a virtual race is a great way to experiment with optimal hydration and nutrition practices. "Virtual races can be used to experiment with new training plans and methods to find out what works best for you on nutrition [and] hydration before and during the race, supplements, resting and waking time before the race, apparel and many other very important factors that can make you or break you on your big upcoming race," he says.
Like everything else in the virtual world, running a virtual race won't feel quite the same as an in-person race. However, the benefits are nearly identical, and it is arguably more convenient. So if you're considering it, we recommend you go for it!