The Truth About The CDC's New Quarantine Rule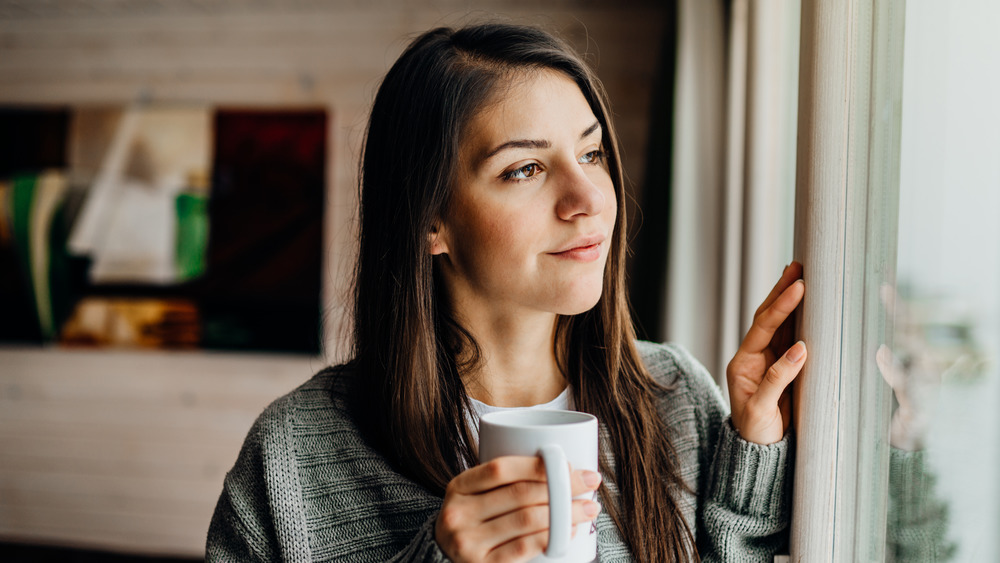 Shutterstock
The CDC has updated quarantine guidelines for when someone has been fully vaccinated with a COVID-19 vaccine from Moderna or Pfizer-BioNTech. These vaccines have shown to be highly effective at preventing COVID-19, with Moderna being 94.1 percent efficient and Pfizer-BioNTech being 95 percent efficient. You have to have had both shots within the proper time frame and have both from the same vaccine maker.  
The CDC has new quarantine rules for those who have been fully vaccinated. Why? The CDC isn't sure yet how the vaccines work against COVID-19 variants, how long the vaccines work, and how well they prevent the vaccinated from spreading the virus to others (via the CDC). 
For these reasons, people who have been fully vaccinated still need to follow social distancing rules, wear a mask, wash their hands frequently, and avoid crowded and poorly ventilated places. But if fully vaccinated people meet specific requirements, they no longer need to quarantine if they are exposed to COVID-19 by someone who is suspected or confirmed of being infected. This quarantine rule for vaccinated people might change when more studies are completed on how effective the vaccine is at preventing the spread of COVID-19. 
What are the new CDC requirements for quarantine?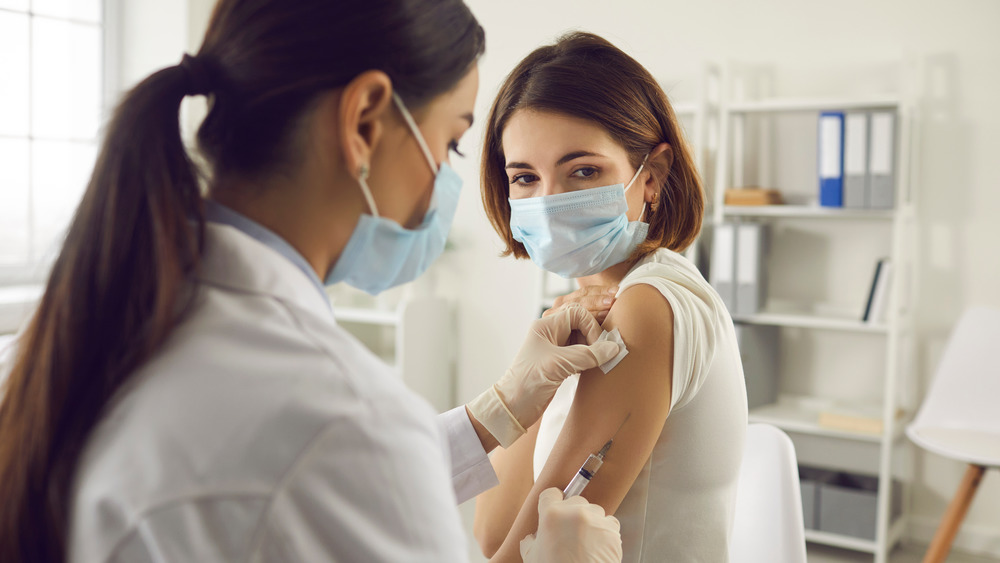 Shutterstock
If you meet certain requirements, you don't have to quarantine after being exposed to someone who potentially has the coronavirus or someone who has a confirmed case. Those requirements start with being fully vaccinated, and that means having both shots of the Moderna or Pfizer-BioNTech vaccine. The next requirement is that it has been about two weeks since the second shot. Meeting these requirements means you've been fully vaccinated, but there's still one more requirement. You also need to have not had any symptoms since being exposed to the virus. You will still need to watch for any symptoms for the two weeks after exposure.
If you do not meet all of these requirements, you will still need to quarantine per the CDC's guidelines. That means staying at home and avoiding contact with anyone for two full weeks. You need to watch your symptoms, particularly for COVID-19 specific symptoms such as fever, cough, or trouble breathing. 
More information will become available when researchers can do more testing and studies on how effective these vaccines prevent COVID-19 transmission from a vaccinated person to an unvaccinated person and how they work against the virus's new variants.