What Is The Ornish Diet?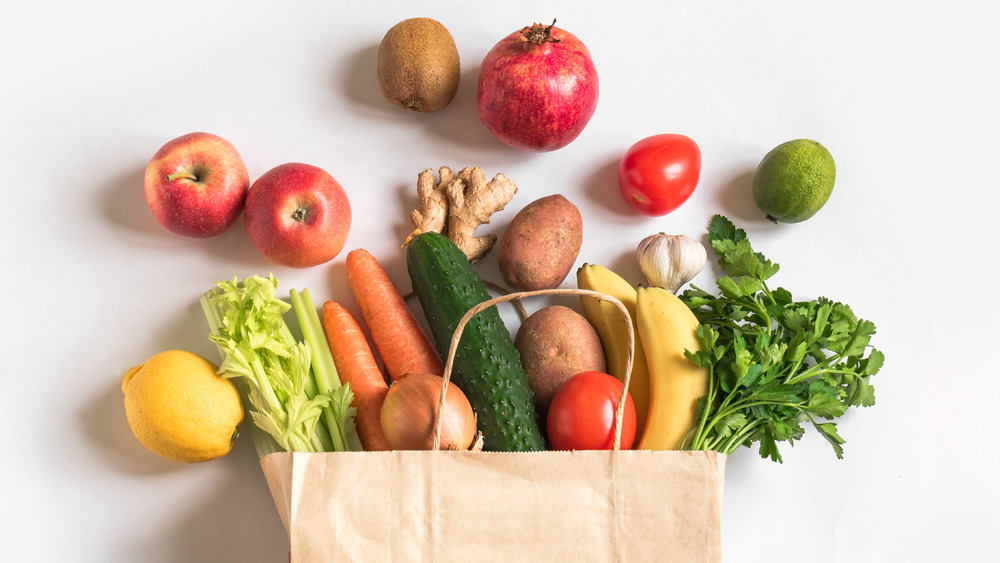 Shutterstock
Among the long list of available diets to the public, the Ornish diet is looking like one of the more sensible options to choose. According to U.S News and World Report, the Ornish diet has been around since the 1970's and was created by clinical professor of medicine, Dr. Dean Ornish. The diet's goal is to help its participants, "feel better, live longer, lose weight and gain health." There are a lot of diets out there with similar goals, but here's how the Ornish diet stacks up. 
The Ornish diet is low in fat and encourages plant-based options and heavy amounts of fruits, vegetables, and whole grains. These nutrient-rich foods make the meal plan a lacto-ovo-vegetarian diet. And a  lacto-ovo-vegetarian diet is what Healthline describes as a scientific term for any diet that mostly excludes animal meats and fish, but includes dairy and eggs. More good news for the diet? According to U.S News and World Report, the diet's "reversal program" is the only scientifically-proven program to reverse heart disease. It also tied for first place on the site's rating of Best Heart-Healthy diets. 
The diet encourages spending time with your loved ones, too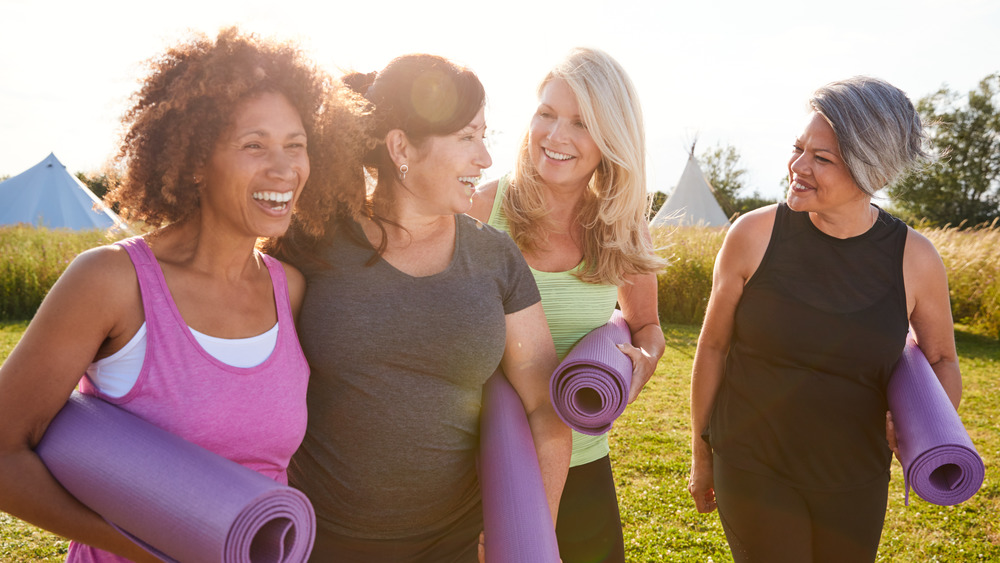 Shutterstock
U.S News and World Report shares some tips on how to follow the diet such as swapping out refined carbs for whole grains, avoiding animal products and saturated fats, and getting full from fruits and vegetables. It is also recommended that only ten percent of your calories should come from fats. But it's not all about what you put on your plate. Everyday Health notes that the Ornish diet encourages at least 30 minutes of exercise five times a week, regular stress management practices like yoga, and spending more time with your loved ones.
And even though the diets "rules" are relatively straight forward. Very Well Fit shares that Dr. Ornish has written many how-to books and cookbooks to help participants stay on track.
So, if you are looking for an all-encompassing diet, low-fat diet focused on heart health, the Ornish diet could be a viable option. And many experts agree. Chrissy Carroll, RD, MPH, tells VeryWell Health, "The Ornish diet is a very low-fat meal plan designed to promote cardiovascular health. Though there has been some controversy, this diet has proved successful for heart health in several scientific studies," she says.  Although she does warn, "Experts acknowledge it may be difficult for people to adhere to, though. If you're unsure about wether the diet is right for you, talk to your healthcare provider before making any drastic changes.