What Sparked Elizabeth Olsen's Passion For Exercise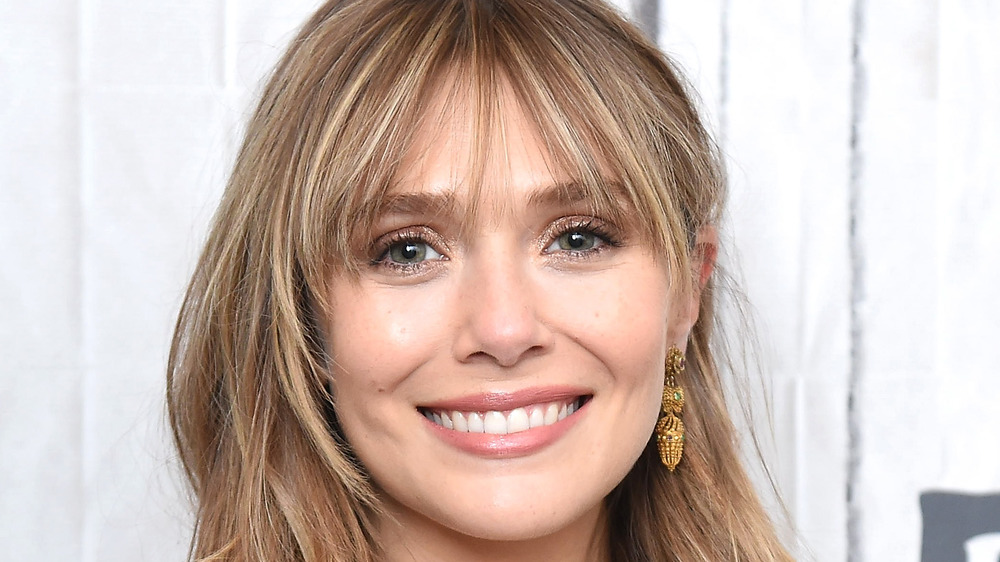 Gary Gershoff/Getty Images
Elizabeth Olsen has been trending on Twitter lately and it's no surprise. Disney's new WandaVision show has been delighting long-time MCU fans week after week since its premiere. And the same question comes up that comes up every time a new superhero installment comes out: How do they do it? How do they achieve that superhero look?
It's a fair question when many people dread going to the gym twice a week. Some stars, like Katee Sackhoff, have been incredibly candid about their fitness process. Olsen doesn't hesitate to share her secrets either, including the very personal reason exercise became important to her over the last decade. Speaking to The New York Times, Olsen didn't mince words.
"Then when I was 20 and living in New York, I started having severe panic attacks," she said. Olsen goes on to explain that she didn't know she was experiencing panic attacks until a friend helped her identify them. Her friend then helped Olsen develop tricks for dealing with them, specifically tricks that made Olsen focus on other things — and one of these tricks was to exercise.
"It was then that I found yoga to be really helpful and when fitness became a big part of my life again," she explained. "I found that after a hard workout, I could sit by myself at a restaurant."
Elizabeth Olsen's favorite workouts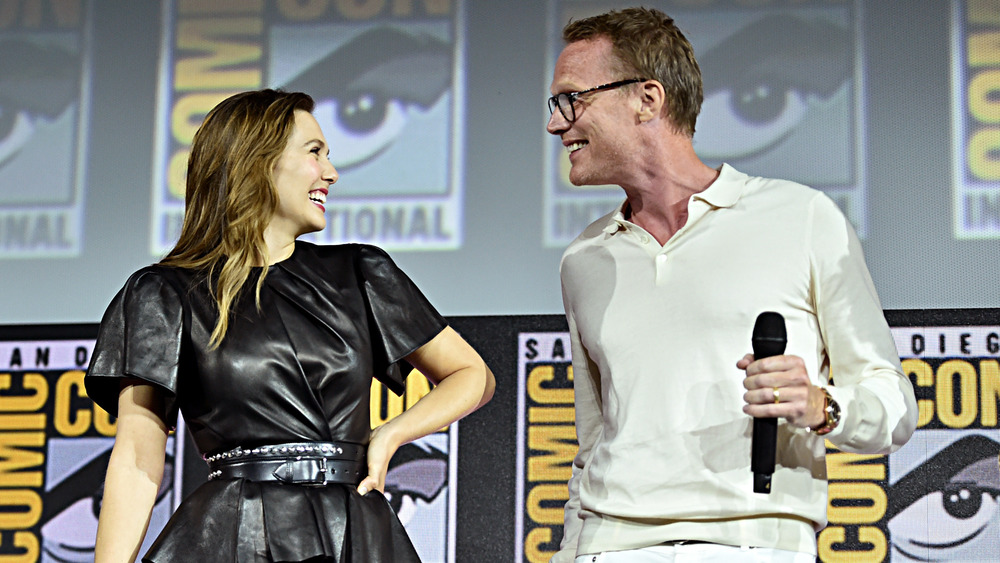 Alberto E. Rodriguez/Getty Images
Olsen doesn't usually give the specifics of her workouts, but does offer general overviews, as she did when speaking to Allure. When asked what it took to get in shape as a superhero, Olsen answered, "I always work out. Five or six times a week. Ballet, boot camp, yoga. It actually did help, because it was a lot of dancing and moving around."
The interview took place not long after Avengers: Age of Ultron hit theatres, and fans will know exactly what Olsen meant by dancing and moving around. From the very start of the Battle of Sokovia, Olsen's Wanda Maximoff had the grace of a dancer. It's all part of how Maximoff wields her power, using her hands and body to direct the massive amount of energy under her control.
Of course, dancing is nothing new to Olsen. In her New York Times interview, she reveals that she grew up doing ballet as well as playing competitive volleyball. It wasn't until college that her exercise practice stopped. "In college, fitness is suddenly not part of your curriculum, so I stopped doing anything," she explained.
She might have put a pause on fitness for a little while, but it's clear that her exercise regime is still important these days. Exercising five or six days a week is no small commitment, especially when you're in one of today's most popular and successful franchises and starring in a Disney+ show that marks the MCU's small screen debut.