The Workout Machine The Kardashians Swear By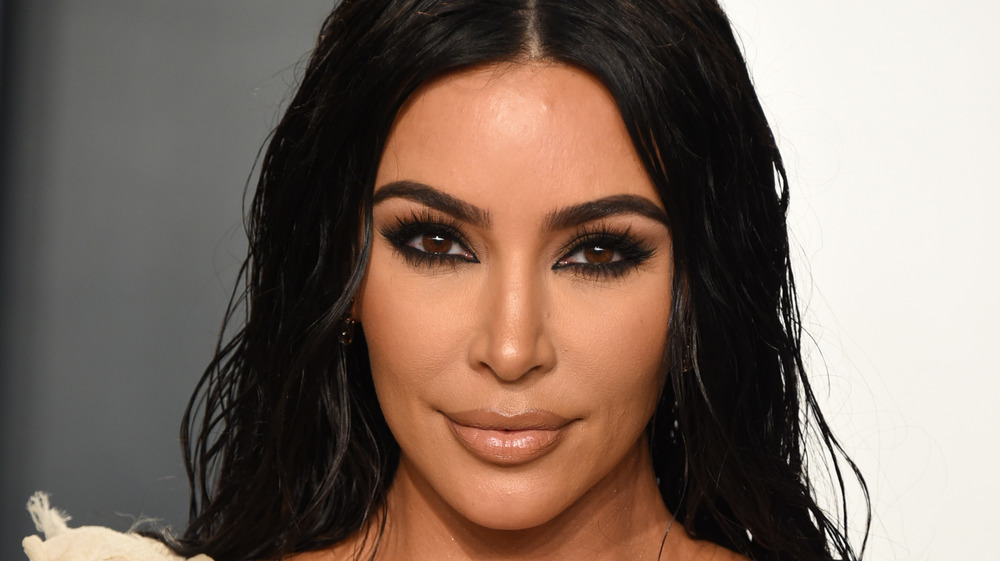 John Shearer/Getty Images
The reign of the Kardashians may be coming to an end as the popular reality TV series, Keeping Up With the Kardashians, has wrapped up filming the series finale episode. For those of you who aren't quite ready to say goodbye, then you are in luck. Cosmopolitan reports the queen of them all, Kris Jenner, has locked down a new streaming deal with HULU (uh, not surprised). So we're likely to see some new content from this dynasty in the future, including more tidbits of how they keep those famous magazine cover figures magazine cover ready. Here is one Kim Kardashian and her fam are currently swearing by.
According to Refinery 29, Kim Kardashian is such a fan of The DB workout machines that she gifted them to all of her famous sisters, and to her mother, for Christmas. We're curious what has her giving these away like Oprah gives away cars. To start, the machine focuses on giving an all-around workout to the derriere (ah, fitting for this clan).
The machine was designed for its users to achieve the perfect squat
The DB machine hadn't been out on the market for too long before it got the Kim Kardashian stamp of approval. According to TZR, the apparatus debuted in 2017 and was designed to help its users strengthen their backsides and conquer the perfect squat. So how does one conquer the perfect squat? The DB Method's website claims the machine helps to balance the body by keeping it from falling forward which commonly happens in traditional squats. There are handrails to help prevent overcompensation in the back, and a seat that promotes proper muscle engagement. 
As stated by PopSugar, the machine costs $229, comes with 220 pounds of preset resistance, tension rods, and additional add-ons that cost extra. It also has its own YouTube channel for DB-inspired workouts. Refinery 29 claims that Kris Jenner is calling it the "booty machine," so we totally get Kim's fascination and why she would be gifting it to her fellow "booty iconic" family. 
But, if you are looking to change up or recharge your lower body workout as well, the DB workout method is out there to try. It's just too bad the generous Kim didn't gift it to all of her fans as well.