What Kourtney Kardashian's Keto Diet Really Looks Like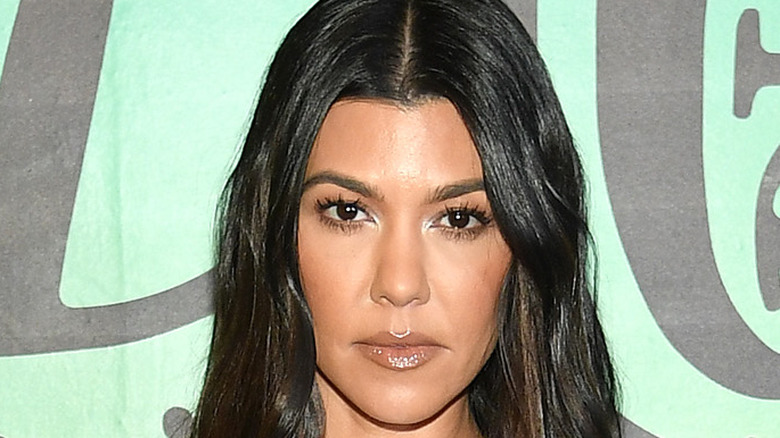 Dimitrios Kambouris/Getty Images
Kourtney Kardashian may have a more famous sister, but she's managed to create a strong following of her own. The reality TV star and business woman has an Instagram that boasts 114 million followers, along with multiple photos of her bikini-clad toned physique. We know Kourtney and her family are genetically gifted with curves, but the oldest Kardashian sister has shared that she turns to the keto diet to look her best. But which keto diet? There seems to be a variety of them. Here's the way Kourtney does keto.
To begin with, Kortney is clear that she only follows the keto diet for short periods of time. "My body never looked better than when I did the keto diet two and [a] half years ago, when I did it for two months," she shares via Health. Adding, "I'm really excited to be jumping back in and have committed to keto as my summer kick-start. I know after the month is up, I will most likely go back to my regular lifestyle, especially during summer with my kids. It's all about balance."
The keto diet, which aims to cut way back on carbs in order to achieve the fat burning state of ketosis, can be rough for pasta lovers to follow. Kourtney herself has shared that her keto plan is, "Definitely a more restrictive eating plan." According to Insider, the Keeping Up with the Kardashians star's keto diet eliminates a number of food favorites.
Kourtney likes to combine her keto with intermittent fasting
The Poosh owner also claims to have combined intermittent fasting with the keto diet in the past, sharing via Health, "I wouldn't eat past 7 p.m. at night and then I would wait to eat the next day until after my morning workout, which would be around 10:30 a.m. or 11 a.m.," she explains. Adding, "Then, one day a week, I did a 24-hour fast. For these fasting days, I only drank bone broth, water, and green tea. It would start after my last meal of the day at 7 p.m., and then I could eat dinner the next night, so I would only be missing two meals."
So how does this reality TV star's keto diet look? It appears her version is very strict, done periodically, and combined with other eating methods. But it seems to work for her. When discussing the keto diet she shares via Insider that "I personally love it" and that her past experience with this eating plan was, "A really positive experience." We're happy this Kardashian has found a diet that works for her. But we can also understand why it may be hard for some of us to "keep up" with her version.