What You Should Know About COVID Vaccine Passports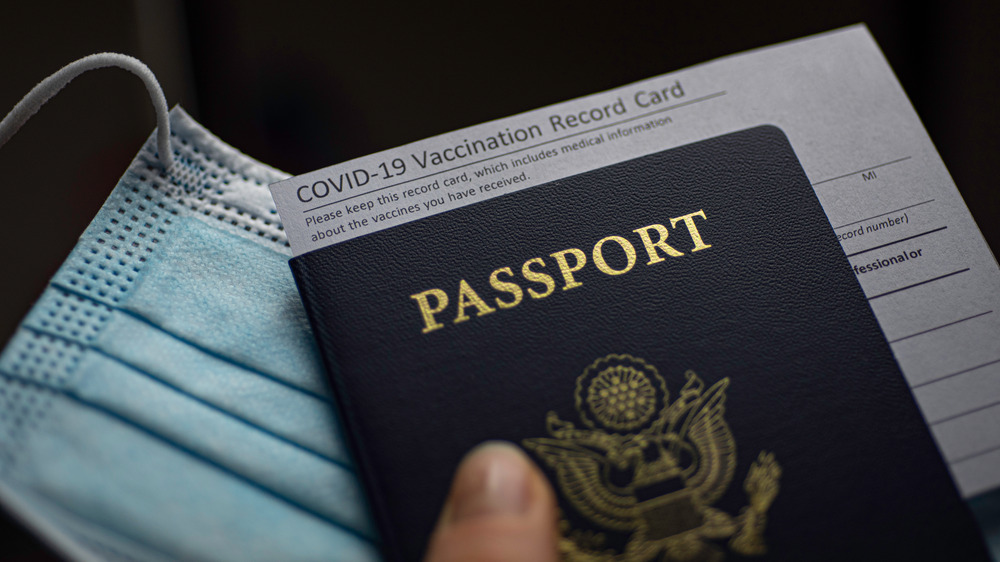 Shutterstock
Travel requirements are constantly adapting and changing for modern times. And with the on-going pandemic still sweeping the United States and the rest of the world, journeys to both new and old destinations have no doubt become more restrictive. We've adapted to the face masks, and the social distancing at the airport. But it is likely you will need one more thing for international (and perhaps domestic) travel soon.
Enter vaccine passports. It is still just a concept at the beginning stages of becoming a travel requirement in America. But as USA Today reports, New York recently launched the nation's first "vaccine passports." These passports are considered to be the "first in-the-nation certification" and will be used to safely increase the size of events in cultural and entertainment venues. The certification is shown through a digital QR code that has been downloaded by an app on your phone. Making it a virtual record was done in an effort to stop forgery and reduce the risk of losing your official vaccination records by having to carry them around. 
The vaccine passport has become a real tool in New York to fight the spread of COVID-19. And there is a strong likelihood it could become necessary for travel. There are no doubt critics, but Kunjana Mavunda, MD, a pediatric pulmonologist specializing in travel medicine, explains to The Healthy that the requirement of needing a certain vaccine to travel isn't new.
Vaccine passports will face a resistance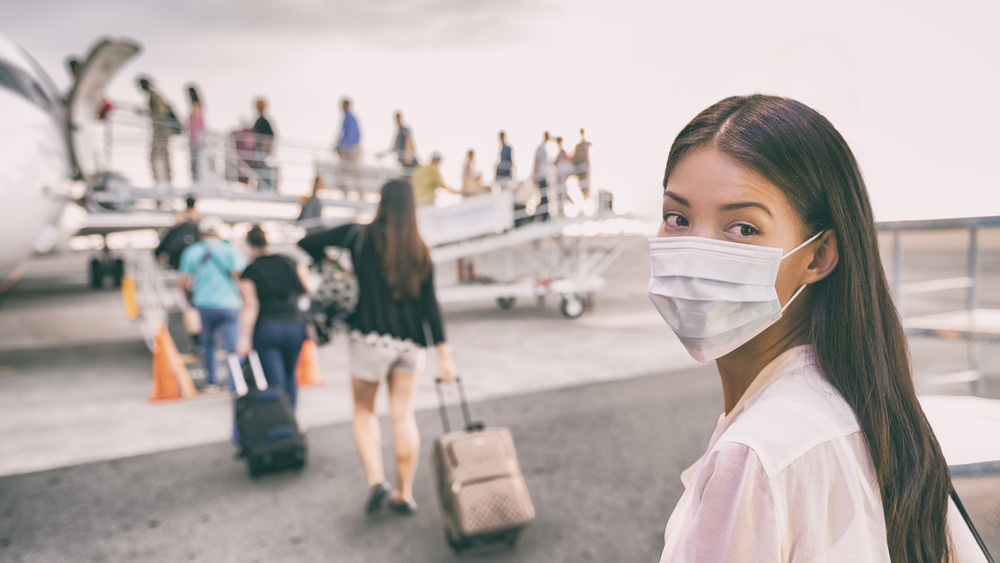 Shutterstock
"The yellow fever vaccine available around the world is reliable and known to give long-term immunity. Countries have designated yellow fever centers — that have been trained and recognized to be knowledgeable about how to evaluate a traveler's health history, travel itinerary, etc. — and then provide a certificate that is valid," says Mavunda. "Something similar would have to happen [with COVID-19]."
Whether the vaccine passport will become mandatory for all events and eventual travel is still unknown, though there are many who will likely be against the movement. Amy Fairchild, dean of Ohio State University, historian, and ethicist, tells USA Today that she expects resistance to the growing demand for proof of vaccination in America. "We are ideologically as a culture pretty resistant to the idea of mandates unless it's kids," she explains.
The vaccine passport for travel use is still just a concept in the U.S. But in other areas around the world like Greece and Seychelles, it is necessary for tourists to have them to enter their country. Airlines like Etihad Airways and Emirates have already begun with a "digital travel pass" requirement that shows a traveler is negative for COVID-19. The on-going pandemic has certainly changed a lot of things. but only time will tell if vaccine passports for COVID-19 become a worldwide travel necessity.