How Mask Mandates Really Help Stop The Spread Of COVID-19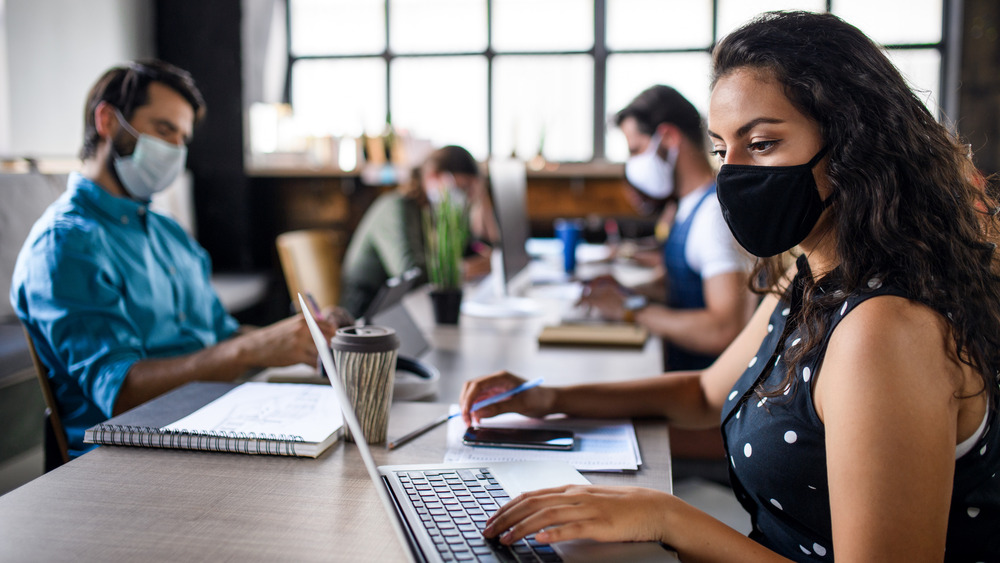 Shutterstock
According to a recent study from the Centers for Disease Control and Prevention, mask mandates help reduce the spread of COVID-19. The study examined county growth rates of COVID-19 cases and deaths between last March and December (via CNN). Researchers found that statewide mask mandates significantly decreased the spread of the virus within 20 days of implementation. Likewise, the study found that states that chose to loosen restrictions and lift mask mandates saw an increase in the growth rate of COVID-19 cases and deaths. Indoor dining was also associated with a surge in new cases and deaths.
"This report is a critical reminder that with the current levels of COVID-19 in communities, and the continued spread of more transmissible virus variants, which have now been detected in 48 states, strictly followed prevention measures remain essential for putting an end to this pandemic," CDC Director Dr. Rochelle Walensky said during a White House COVID-19 press briefing earlier this month, per CNBC. "It also serves as a warning about prematurely lifting these prevention measures."
Masks reduce the risk of transmission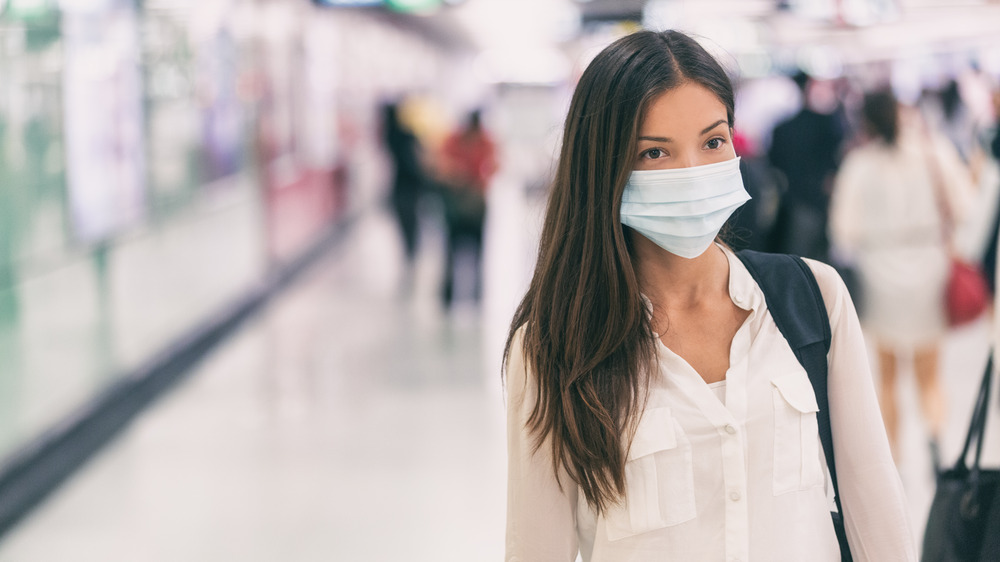 Shutterstock
While masks are not 100 percent effective, they are the best way to protect yourself and others from the spread of COVID-19. Face masks significantly reduce the risk of transmission by preventing infected respiratory droplets from being released into the air (via Inverse). Mask mandates help enforce mask wearing by requiring individuals to wear them in most public settings and on federal property.
With vaccinations underway, however, some states, like Texas and Mississippi, are beginning to ease restrictions, but experts agree that now is not the time to loosen safety protocols. Lifting mask mandates too soon could undo much of the progress that has been made across the country. "We are right at the cusp. It's not now, at the last leg of the race, that we want to now give up or mess up," Dr. Daniel Fagbuyi, an emergency physician who served as a biodefense expert in the Obama administration, told Healthline. "We have to finish the race."