This Antibody Cocktail Could Significantly Reduce COVID Complications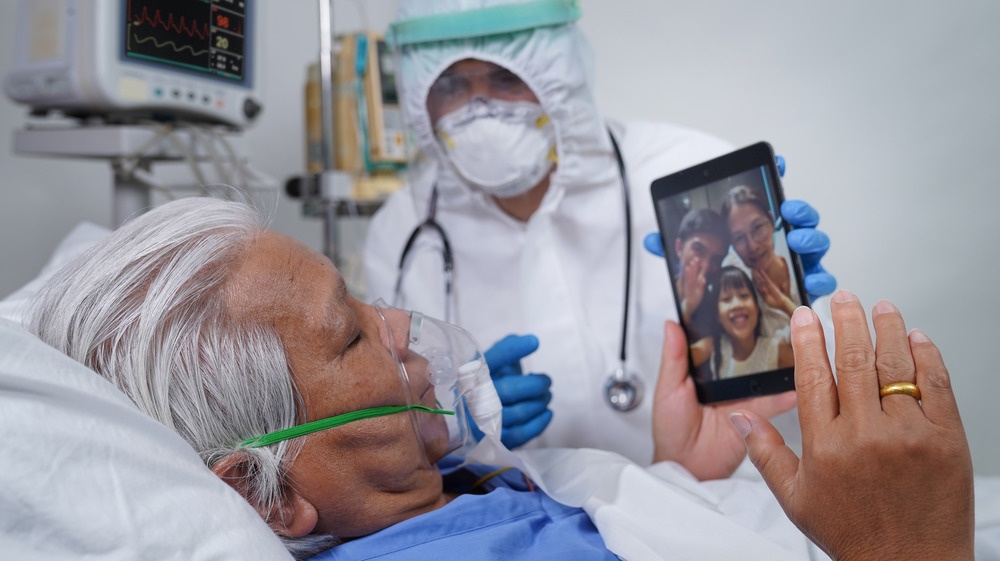 Shutterstock
Of the many drug trials currently underway by companies seeking to find relief for patients with severe cases of COVID-19, recent findings by Regeneron Pharmaceuticals Inc. show that the development of their recent antibody drug treatment has the ability to significantly reduce COVID-19 related hospitalizations and deaths (via Healthline).
The treatment functions in a way that imitates the nature of the antibodies we naturally produce to fight off infection. In their most recent trial, the REGEN-COV antibody cocktail was found to reduce the length of symptoms experienced by as much as four days (via Regeneron). Further findings indicated the amount of hospitalizations and COVID-19 related deaths was reduced by 70 percent.
For the treatment to be most effective, experts say it needs to be implemented sooner rather than later. Of the over 4,000 participants tested, those that received the drug within ten days of the onset of symptoms were far less likely to experience heightened COVID complications (via The New York Times). 
REGEN-COV antibody treatment shown to reduce COVID-19 related hospitalizations and deaths by 70 percent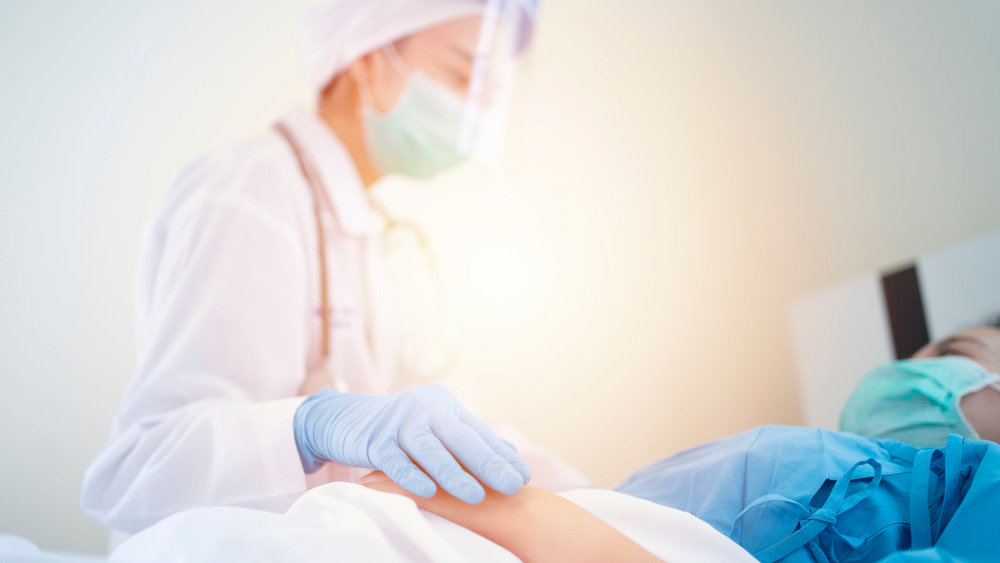 Shutterstock
Although the Coronavirus vaccine is an effective means of continuing to contain the spread of the virus, antibody therapies are being designed to treat patients who have long-term complications from COVID-19 or those most at risk of contracting the virus and experiencing ongoing symptoms for several weeks or months.
While it was higher doses of the antibody cocktail that were initially producing these positive outcomes, Regeneron is now seeking the approval of the U.S. Food and Drug Administration (FDA) to administer lower doses of the drug after findings showed that smaller amounts also produced similar results (via The Wall Street Journal). Further research and development of the drug is still underway and researchers believe future doses may be given in the form of a shot as opposed to the intravenous infusions that are currently being utilized.
While Regeneron initially anticipated making 750,000 doses publicly available by June of this year, should the lower doses be authorized, the company foresees as many as 1.2 million doses possibly being available by that time (via Healthline). Medical experts are encouraged by these findings and hope that with further research, we can continue to stop the spread of COVID-19 before it produces more dire outcomes for patients.