The Real Reason COVID Vaccine Tiers Seem To Have Disappeared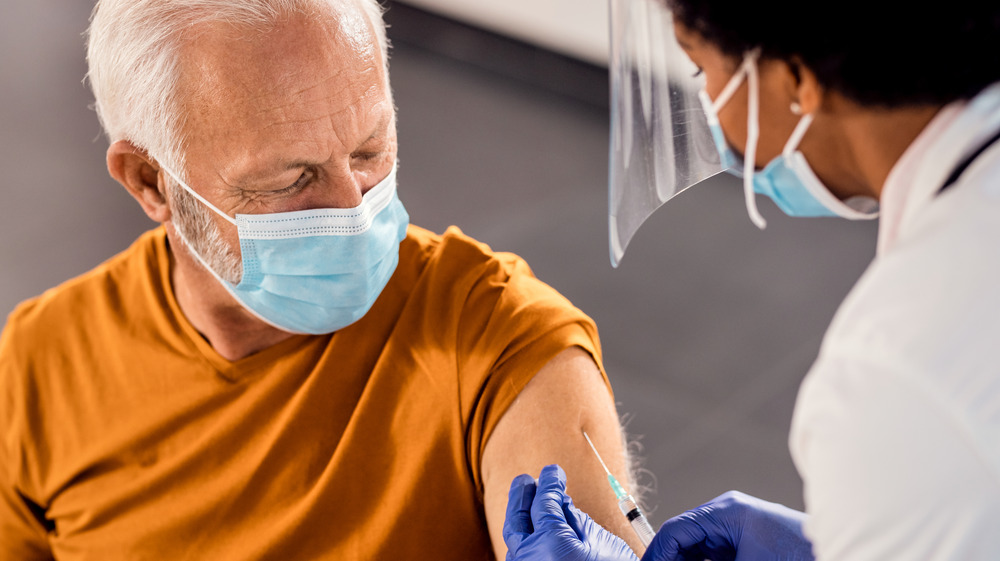 Shutterstock
Since the start of 2021, there has been anxious anticipation over the rollout of the COVID-19 vaccine. While the first wave of doses were reserved for the country's most vulnerable populations, eligibility requirements for vaccination have quickly expanded at surprisingly rapid and unexpected rates. With the current administration well on track to administer their planned 200 million doses within the first 100 days, government officials are impressed with the current numbers and say they have far exceeded expectations (via CNN).
However, some experts have expressed concern that in the country's preoccupation with numbers, those most at risk of contracting the virus seem to have gotten overlooked in the process. Marcus Plescia, M.D., MPH, chief medical officer for the Association of State and Territorial Health Officials (ASTHO) voices this concern, "The problem is from the beginning there has been this dominant attention on how many people are getting vaccinated."
Naturally, this has resulted in frustration from those who fell into the earliest categories of eligibility but who are still struggling to get their first dose of the vaccine. Many of these communities such as the elderly, those with severe pre-existing health conditions, as well as communities of color, have faced significant obstacles throughout the last few months such as language barriers or lack of computer access. Without assistance, this has also resulted in what has now been termed as "line jumpers."
Government officials are focusing on numbers, while some still face barriers accessing the vaccine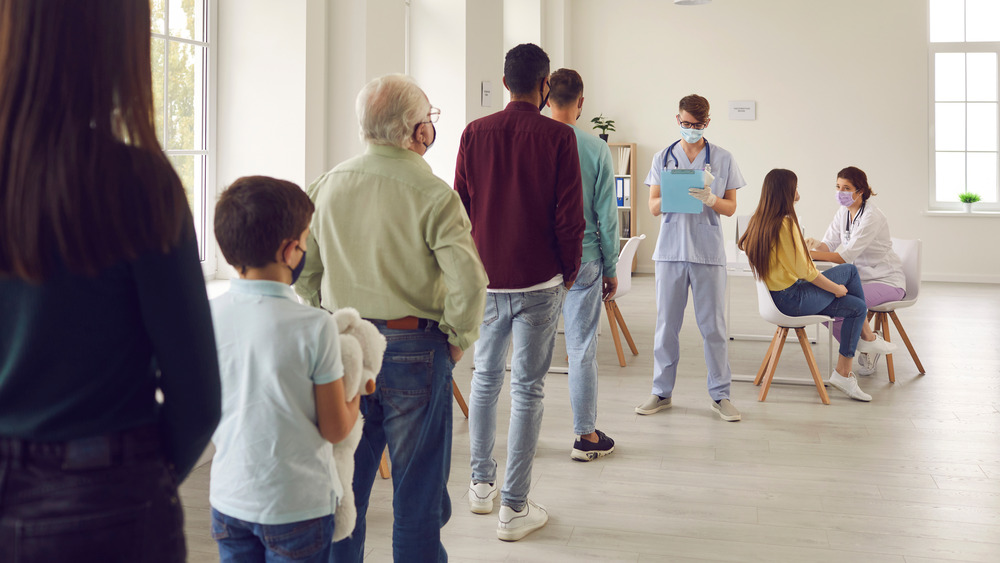 Shutterstock
Officials in various states across the country have openly addressed the flaws in the system. As of early March, about 14 percent of Texas residents were reported to have received the first round of the Coronavirus vaccine (via KHOU 11). Medical providers within the state admit that it has been difficult to differentiate between who is or isn't eligible without required medical proof. Additionally, some conditions are still difficult to verify even with proof of medical records. With states feeling government pressure to keep vaccination numbers flowing, providers have been urged to use every last shot on a daily basis to avoid the risk of doses being discarded. Should the number of patients turn out to be less than the number of doses available that day, it's in these instances that ineligible individuals have sometimes been able to access a leftover dose.
With the initial rush for vaccinations beginning to slow, government officials are now working to seek out those who have yet to receive it and to get them vaccinated in a timely manner.