Chick-Fil-A Sauces You Need To Avoid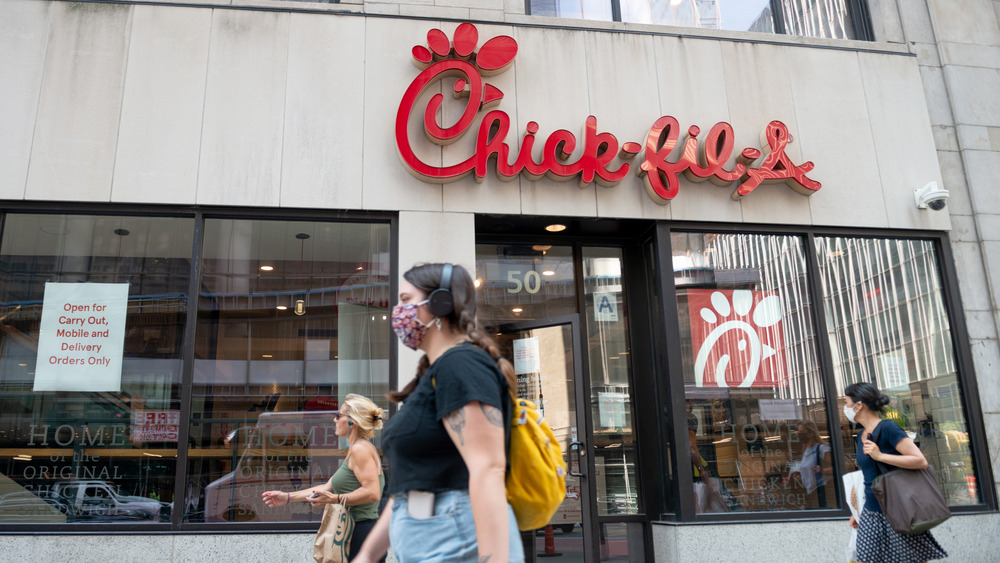 Alexi Rosenfeld/Getty Images
As more people become health-conscious, more fast-food restaurants are adding healthier options to their menus. But when deciding what to grab for lunch, most people go straight to the wraps, salads, and burgers and forget an important item: the sauces. Dipping sauces at Chick-fil-A can range from 25 to 140 calories per serving, which can add a lot of extra sugar and fat to your meal.
Two of the worst offenders on the menu at Chick-fil-A are the Garden Herb Ranch Sauce and signature Chick-fil-A Sauce. Both single sizes contain 140 calories. If you can limit yourself to a single sauce packet per meal you may be okay, but who does that?
These two sauces also have a high fat content, with the Garden Herb Ranch sauce containing 15 grams and Chick-fil-A sauce containing 13 grams per serving. According to the Cleveland Clinic, the average adult should consume no more than 44 to 77 grams of fat each day depending on their total calorie intake. If you're on the lower end of that range, two containers of the Garden Herb Ranch Sauce can take up over half of your daily recommended fat intake.
Healthiest sauces at Chick-fil-A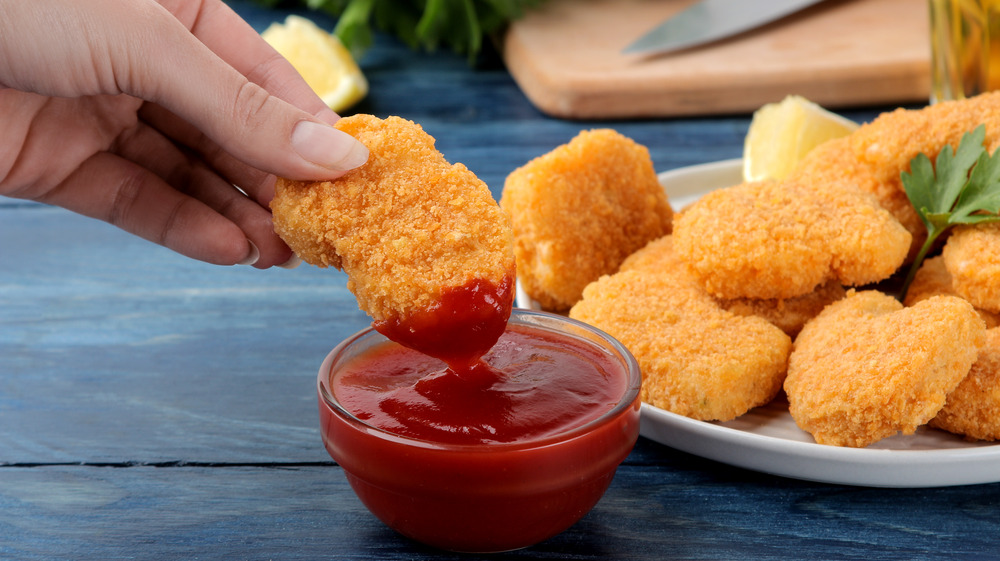 Shutterstock
Fortunately, your chicken nuggets don't have to be completely dry for you to stay healthy. Chick-fil-A offers nine different sauces to choose from. The lowest calorie option is the Zesty Buffalo Sauce which only has 25 calories per container. However, keep an eye on the sodium level — at 570 grams, it packs a salty punch.
Chick-fil-A's Sweet and Spicy Sriracha Sauce and Barbecue Sauce are two more decent options at only 45 calories per serving. Neither contain any fat and both have a relatively low sodium content, so these are probably your best sauce options when looking at the entire nutrition label. The Honey Mustard Sauce is another healthy option with 50 calories per serving and 0 grams of fat.
What if you absolutely love Chick-fil-A Sauce, Garden Herb Ranch Sauce, or any of the other condiments that didn't make it onto the healthy list? It's okay. As with all indulgences, eating higher-calorie treats is fine as long as you do so in moderation. Keri Gans, MS, R.D.N, C.D.N., a New York City-based registered dietician, told TODAY Food that it's best to stick with one packet when it comes to fast-food sauces and dressings. So go ahead and enjoy the Chick-fil-A Sauce — just don't grab more than one packet at a time.