The Relatable Reason Behind Celebrity Social Media Breaks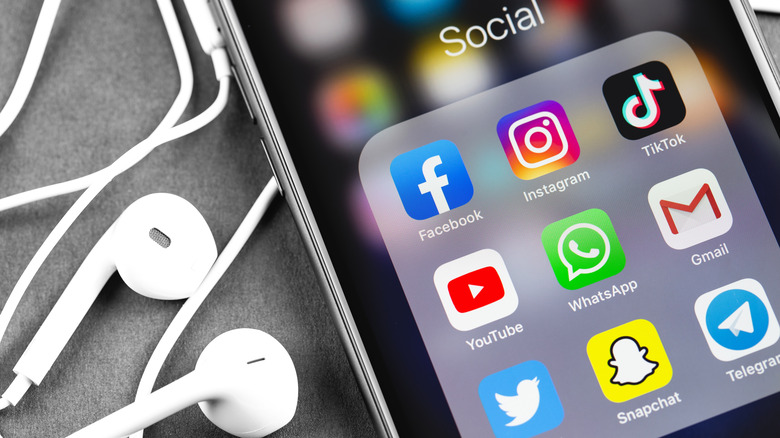 Shutterstock
When it comes to social media engagement, celebrities more or less reign supreme. Their talent brings in flocks of fans that all like, comment, share, and subscribe in whatever order a specific platform prefers. And it's all in the name of boosting the work of their favorite celebrity.
But social media and celebrity status aren't always a happy match. In some cases it can even lead to trolling, bullying, and harassment. Chrissy Teigen recently left Twitter for several weeks because, as she explained in a series of tweets, the site had become a source of more harm than good. Angry fans drove both Kelly Marie Tran and Daisy Ridley off of social media after their appearances in the "Star Wars" franchise. As Tran explained in a powerful essay published in The New York Times, she deleted her social media to protect her own well-being.
"It wasn't their words — it's that I started to believe them," the actress wrote in the opening of her essay before going on to detail the wider impact of the harassment she received.
Other stars deal with harassment by leaving their accounts up and handing them over to their management team. This is what Lizzo did when she left Twitter in 2020, as noted by the "mgmt" tag now at the bottom of tweets from Lizzo's account. The singer may return but for now seems happier away from Twitter entirely.
Information overload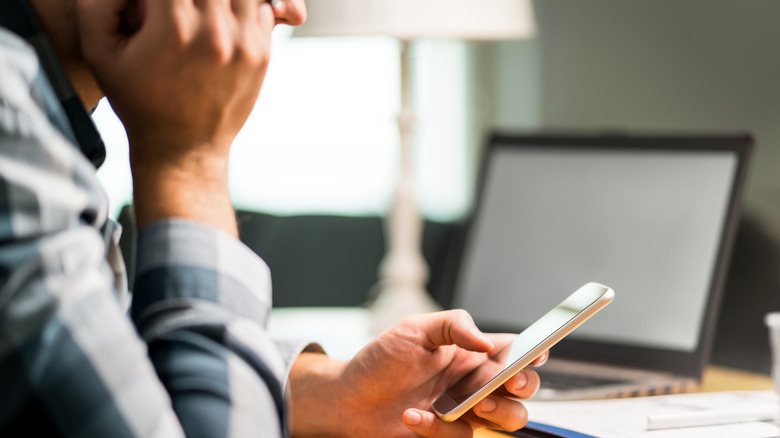 Shutterstock
Some celebrities ditch social media before it gets to be too much, though. These are usually just breaks in their normal posting cycles — something that could cost their followers and the support those people show. But artists like Megan Thee Stallion are willing to take that chance, and for surprisingly relatable reasons.
Megan announced an Instagram break on April 22 in a post shared by her management team. The post said that Megan needed to recharge and take a "period of regeneration" before she moves on to upcoming projects. In a world of high anxiety, constant grind, and the push to have side hustles for your side hustles, the message hits on something universal.
Social media fatigue is an unfortunately common issue. It is caused by an overload of information and can lead to someone backing off from or quitting social media altogether, as explained in a 2015 study published in the journal Computers in Human Behavior.
In a world where social media is as much a business tool as a way to keep up with friends, social media fatigue can cause real-world fallout. Missed business opportunities, less brand recognition, and an overall decline in popularity are just a few of the potential negative outcomes. But smart content creators like Megan know that an announced break keeps their followers interested while the creator focuses on their mental health and creative processes. Breaks are a great way to refocus their energy in a world where we all feel spread just a little too thin. And that's something everyone, from celebrities to sales clerks to stay at home moms, can relate to.