Is Starbucks' Oatmeal Good For You?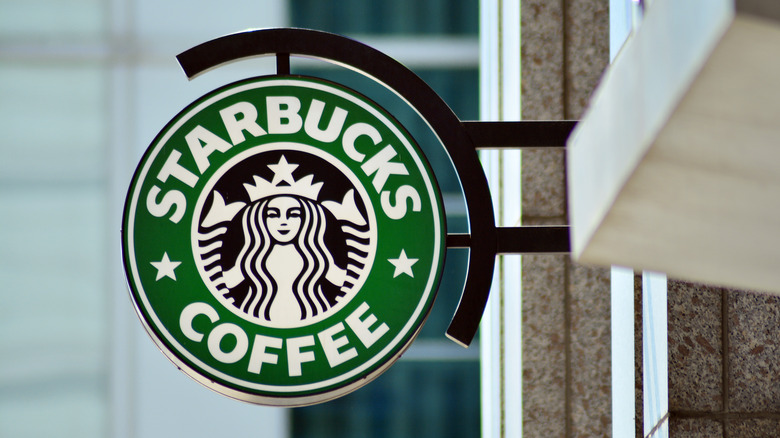 Shutterstock
Ah, Starbucks. The mega successful coffee chain that keeps people always coming back for more. According to ScrapeHero's regularly updated data map, as of May 23, 2021, there are 14,765 locations of the Seattle-based coffee house in the United States. For many of us, Starbucks is the gas station of caffeine and we are making daily pit stops. In the past few decades, Starbucks has really upped their breakfast game with loads of muffin and pastry options. The next time you find yourself at Starbucks looking for a breakfast option that won't make a major dent in your healthy diet, look past the sugar coated coffee cakes because it appears Starbucks is offering customers a healthier option.
Enter Starbucks' oatmeal. According to Starbucks' website, one serving of the classic oatmeal is 160 calories, contains 28 grams of carbohydrates, 5 grams of protein, and 2.5 grams of total fat. This impressively healthy breakfast also boasts zero grams of extra sugar, no trans fats, and not a trace of cholesterol.
Starbucks' oatmeal is considered among the healthiest of items on their menu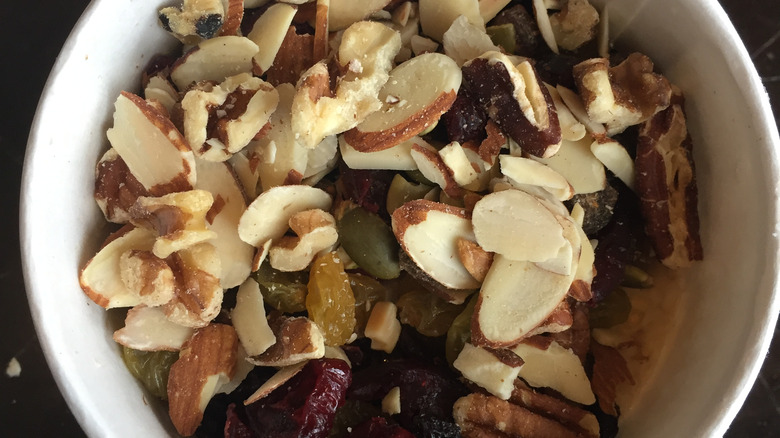 Shutterstock
It is important to note that these nutrition facts pertain to Starbucks' oatmeal without the "add-ins" that come with it. These add-ins include a nut medley, brown sugar, and dried fruit.
Even with these extra additions, Today awards the classic whole grain oatmeal the number one spot on their list of healthiest things to order at Starbucks. The blueberry addition of Starbucks' oatmeal also ranks high on a list provided by Eat This, Not That! of the healthiest fast food oatmeal options. The site claims that, "Thanks to the nuts and seeds, Starbucks has a higher level of fiber and protein per gram compared to other oatmeals."
There's nothing wrong with indulging in a sugary pastry treat every now and then, but if picking up breakfast at Starbucks is a part of your daily morning routine and you're looking to try something different, perhaps opt for their healthy and flavorful oatmeal options.