What Is The Master Cleanse Diet?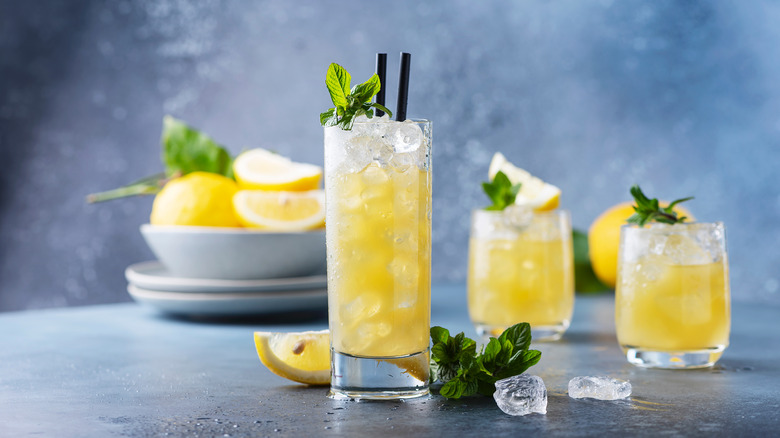 Shutterstock
We may receive a commission on purchases made from links.
Cleanses are often sold as the quick fix for brain fog, skin problems, and weight gain. Thus, liquid "diets" like the Master Cleanse have surged in popularity. Celebrities and influencers like Beyonce attribute their major weight loss accomplishments to this strict lemonade cleanse.
However, the vast new interest in this type of detox highlights concerns for health professionals. Is the Master Cleanse ideal for long term results or is it short-sighted? We'll lay out the facts here and let you decide.
The term Master Cleanse was coined by Stanley Burroughs in his book "The Master Cleanser." It was then made infamous by Beyonce herself, landing in the top 5 of "The Most Inadvisable Things Celebrities Have Done to Lose Weight" list by Women's Health Magazine. This method is known as the Lemonade Diet because the recipe consisting of water, lemon juice, cayenne pepper, and maple syrup is the prime juice participants drink for between 3 to 10 days, according to Healthline. The cleanse gives a few days before and after the cleanse to transition from solid foods to only fruits and veggies, then to soups or liquids, and into the Lemonade Diet phase.
It's definitely risk vs. reward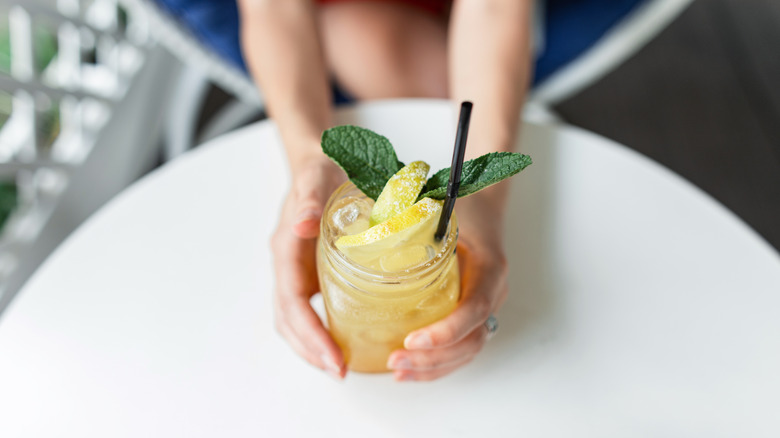 Shutterstock
Aside from the rigid requirements, raving reviews of the Cleanse do exist. The goals of the Master Cleanse are to remove toxins and lose weight (via Healthline). Mike Del Ponte of MindBodyGreen was transparent about his desire to never cleanse that way again, yet he recommends it for a mind-body reset. Del Ponte said, "The greatest benefit of the master cleanse has been the opportunity to calibrate my diet and start fresh." Health coach Tonya Holcomb says she eased into the Cleanse by cutting out sugar and caffeine prior to starting. She also affirms that having an accountability partner and doing lots of research were keys to her success, in her Fiercely Awakening blog.
The main risk of such a liquid cleanse, according to Harvard Health Publishing, among other reviewers, is that it is extremely low in carbs and protein (which the body needs for energy and muscle development). Dr. Hansa Bhargava from WebMD weighs in, saying, "It's an unhealthy way to temporarily lose weight." Other risks include fatigue, headaches, and dizziness (via Healthline).
As there are pros and cons to any dietary change, use wisdom when determining if a diet or cleanse is right for you. Every person and their nutritional needs are different, therefore what works for one person, may not be best for another. Always remember the best way to cleanse the digestive system is with whole foods and foods high in fiber. Before making any final decisions, consult a medical professional for questions and concerns.