The Healthiest Foods To Order At Taco Bell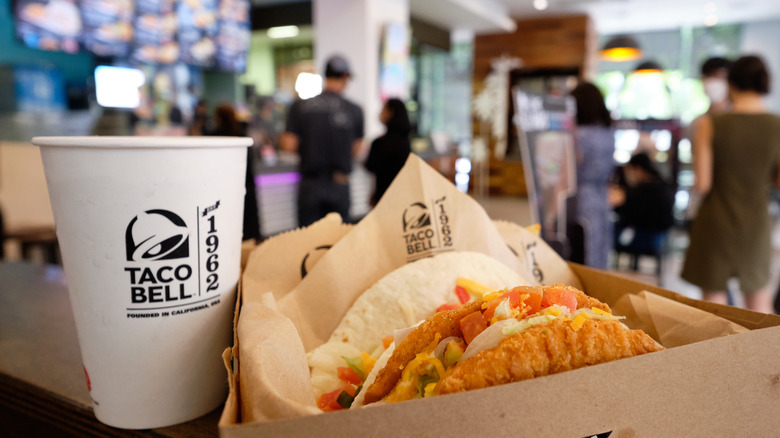 Shutterstock
Taco Bell is a go-to fast-food option for many people. Whether you're craving one of their Mexican-American creations or just need a quick bite for lunch, here are the healthiest picks on the menu.
If you need a substantial breakfast, one of the best options is in the burrito family. 
"If you are hitting the Bell for breakfast, and want something under 500 calories, the Cheesy Toasted Breakfast Burrito with or without potato is your pick," Amy Goodson, MS, RD, CSSD, LD, told Eat This, Not That!. "It has a pretty good balance of carbohydrates, protein, and fat to fuel your morning and lower sodium than some of the other breakfast choices."
Taco Bell's Egg and Cheese Breakfast Soft Tacos are another decent option to start the day. They only contain 170 calories per taco and have 7 grams of protein, which will help keep you full for longer (via Shape). The Mini Skillet Bowl, which contains eggs, potatoes, and diced tomatoes, has only 180 calories and packs 5 grams of protein. Add a side of black beans for extra fiber and protein.
Stick to Taco Bell's Power Menu for the best options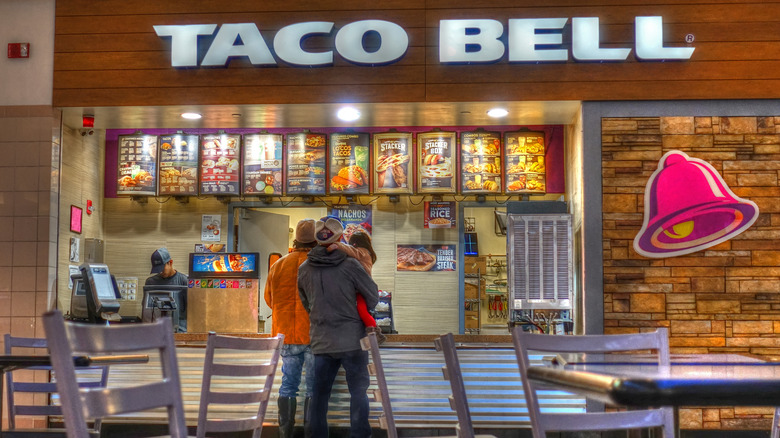 Shutterstock
The best way to stay healthy at Taco Bell is to order from their Power Menu. Here you can order a Power Menu Bowl that is completely customizable.
"Try a Power Menu Bowl with lettuce, tomatoes, guacamole, pico de gallo, and a choice of chicken, steak, or black beans," Jess Cording, R.D., told Mindbodygreen. "For a plant-based snack that will fill you up for a while, doctor up a side order of black beans with guacamole."
No matter what you order at Taco Bell, there are a few ways to make your choices a little healthier. Adding black beans to a meal will increase the amount of protein and fiber in your meal (via Healthline). You can also ask for most items to come 'fresca-style' which replaces sour cream, cheese, and cream sauces with a diced tomato salsa. Taco Bell also features a nutritional calculator on their website, which shows you the nutritional information of any item based on your customization choices. This is a great way to stay within your health goals while eating there.