What Is An Ultramarathon?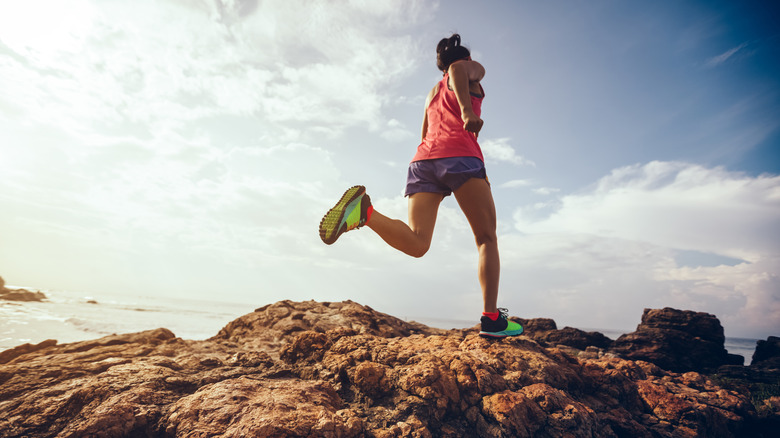 Shutterstock
We're in awe of you super athletes — the power lifters, the flexible gymnasts, and the warrior swimmers. What's great about fitness is that you can do it at any level of intensity and be your own best competition. If you have been tinkering with the idea of training for an ultramarathon, then kudos to you for taking on such an ultimate personal goal.
Forrest Gump may have been at the head of the pack when it comes to this sport. He just kept running and now many of us are following suit. Per The Washington Post, ultramarathons are continually growing in popularity and shedding their previously reclusive reputation. But what exactly is this race?
According to Verywell Fit, an ultramarathon is any distance of running that is longer than the standard marathon length of 26.2 miles. Ultramarathon races often consist of 50 mile or 100 mile distances. The race is typically done on either a natural trail or on pavement and is often set for a number of hours in which to complete it. Typically the set times are 6 hour, 12 hour, or 24 hour periods.
You should be aware of both the pros and the cons of ultramarathons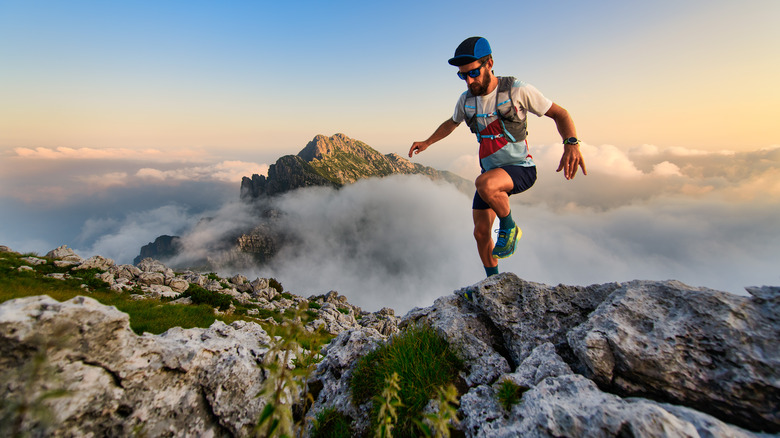 Shutterstock
Running any distance is great for your health. And if you run really, really far (over 26.2 miles for example) then you can boost your overall health in a number of ways. Experts at Verywell Fit claim that ultramarathons can reduce anxiety, promote weight loss, reduce the risk of some diseases, and leave you with a sense of victory and satisfaction which can benefit your mental health. 
But before you lace up your shoes and start training, ultrarunning does come with a few potential negative impacts to consider. The Washington Post says training for one of these calorie busting goals can lead to stress fractures, gastrointestinal problems, muscle cramps, and temporary blurred vision.
If you are still tinkering with the idea of running an ultramarathon, TrainingPeaks wants you to know that fear, discomfort, and doubt are a part of the process. The race requires being both physically and mentally tough in order to endure this length of exercise. You also need to be aware that it is important to run with a hydration backpack so you have easy access to water during your long training sessions. An ultramarathon is truly a conquest. If being a part of one has been a dream of yours, then we say go for it! Just be prepared and stay hydrated along the way.